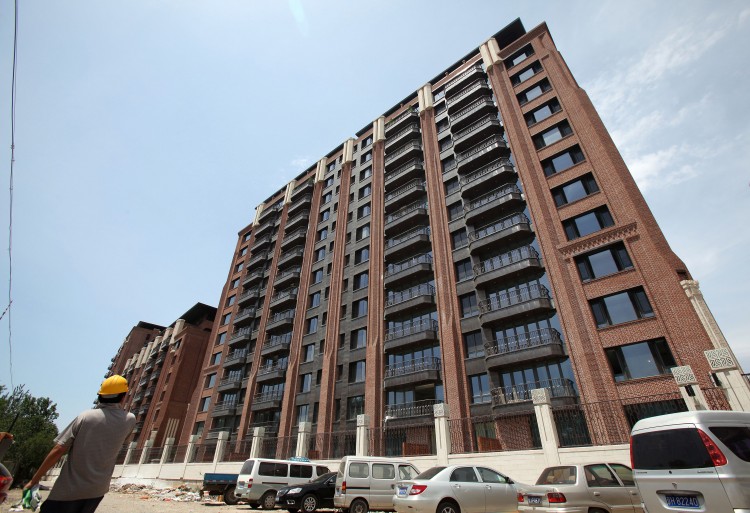 A Chinese Communist Party official in Shaanxi Province, recently exposed as the owner of more than 20 properties in a handful of cities, is nowhere to be found. 
Gong Aiai was given the moniker "house sister" after her real estate holdings were revealed. The case shows the immense corruption that is possible at even low levels in China.
After the case stirred up a storm on the Internet, the police in her hometown reportedly took her brother into custody for questioning.
Reporters attempting to interview Gong Aiai failed to find her in Shenmu, her place of residence, and so far, there has been no information on where she has gone or been taken, or whether she has gone into hiding to avoid publicity. 
Gong Aiai's ownership of Beijing and Shaanxi property registered under different names is worth over 10 billion yuan (over $160 million), it is estimated. The vast amount of money involved strongly suggests that foul play is afoot.
Gong, a member of Yulin Municipal People's Congress, and also former deputy president of the Shenmu County Rural Commercial Bank, is the most recent Party official to be exposed by Internet whistleblowers. 
The intense publicity prompted a widespread investigation in Shaanxi involving the Beijing police and Ministry of Public Security, which brought to light her four illegal residential registrations and resulted in arrests of several local officials. In China, each person is issued only one household registration, or hukou, and cannot legally own property under other registrations.
So far, investigations have uncovered personal assets of 28 properties. Eight of them in Beijing, occupying more than 2,000 square meters; two in Xi'an with around 400 square meters; and two in Shenmu with 620 square meters. She also owned businesses in those cities.
In an interview with Chinese media, Gong attempted to explain her family business operations: "My family is a big family and we have coal and other enterprises," she said. "I together with my brothers have taken care of the coal business for years and we have a high income." Chinese following the case online did not appear to be convinced.
Read the original Chinese article. 
The Epoch Times publishes in 35 countries and in 21 languages. Subscribe to our e-newsletter.