House Republicans said House Intelligence Chairman Adam Schiff's (D-Calif.) refusal to release a full transcript of one ambassador's testimony prompted the White House to block another ambassador from testifying on Tuesday.
Rep. Jim Jordan (R-Ohio) accused Schiff of withholding the transcript of former Ambassador Kurt Volker's testimony because it supports President Donald Trump's characterization of the phone call with Ukrainian President Volodymyr Zelensky.
Jordan and three GOP colleagues held a press conference after the Trump administration blocked Ambassador to the European Union Gordon Sondland from testifying on Tuesday.
Volker testified last week in the impeachment inquiry into Trump but his full testimony has not been released, though a copy of his prepared remarks was leaked.
Jordan said GOP members of the committee "fully understand why the administration" declined to have Sondland testify, linking the decision to what went down with Volker.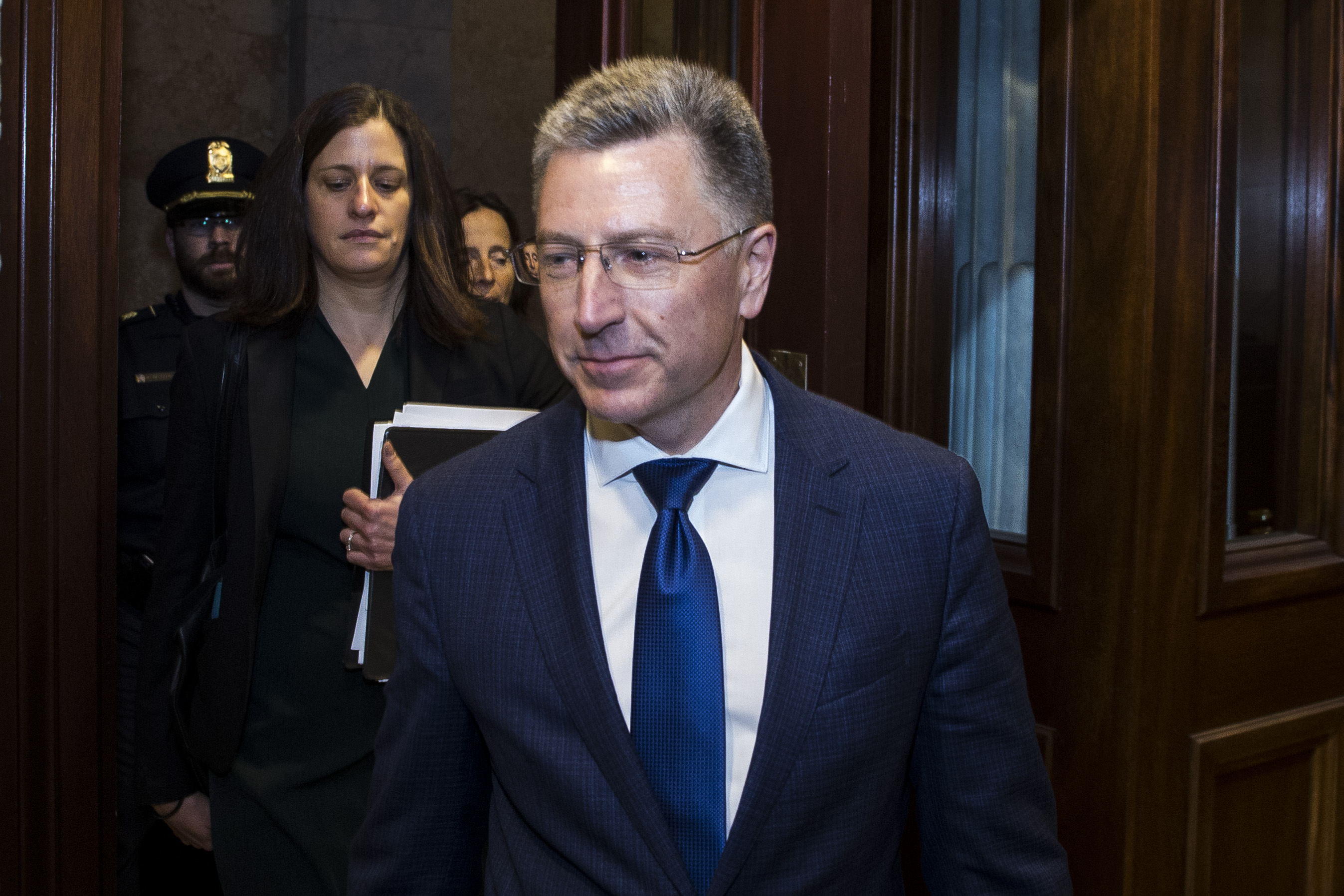 "When you're gonna have a chairman release certain parts of what was said in a closed-door interview and not release the entire transcript and give it context, you could see why they didn't want to subject Ambassador Sondland to the same kind of treatment," Jordan told reporters in Washington.
"This has to be a fair process. And when you have a press release being drafted by our Democrat colleagues cherry-picking text messages when the full text of Ambassador Volker's testimony last week would have exonerated this President, let's release it," added Rep. Mark Meadows (R-N.C.).
Though Democrats have asserted a "quid pro quo" between Zelensky probing former Vice President Joe Biden's role in the 2016 ousting a top prosecutor who was probing a company that paid Biden's son until earlier this year, the transcript of the call showed that Trump asked Zelensky to "look into" Biden but promised nothing in return.
A complaint filed against Trump based on the call was filed by a person who has not been identified publicly. That person lacked firsthand knowledge of the call and their account conflicts with the official transcript.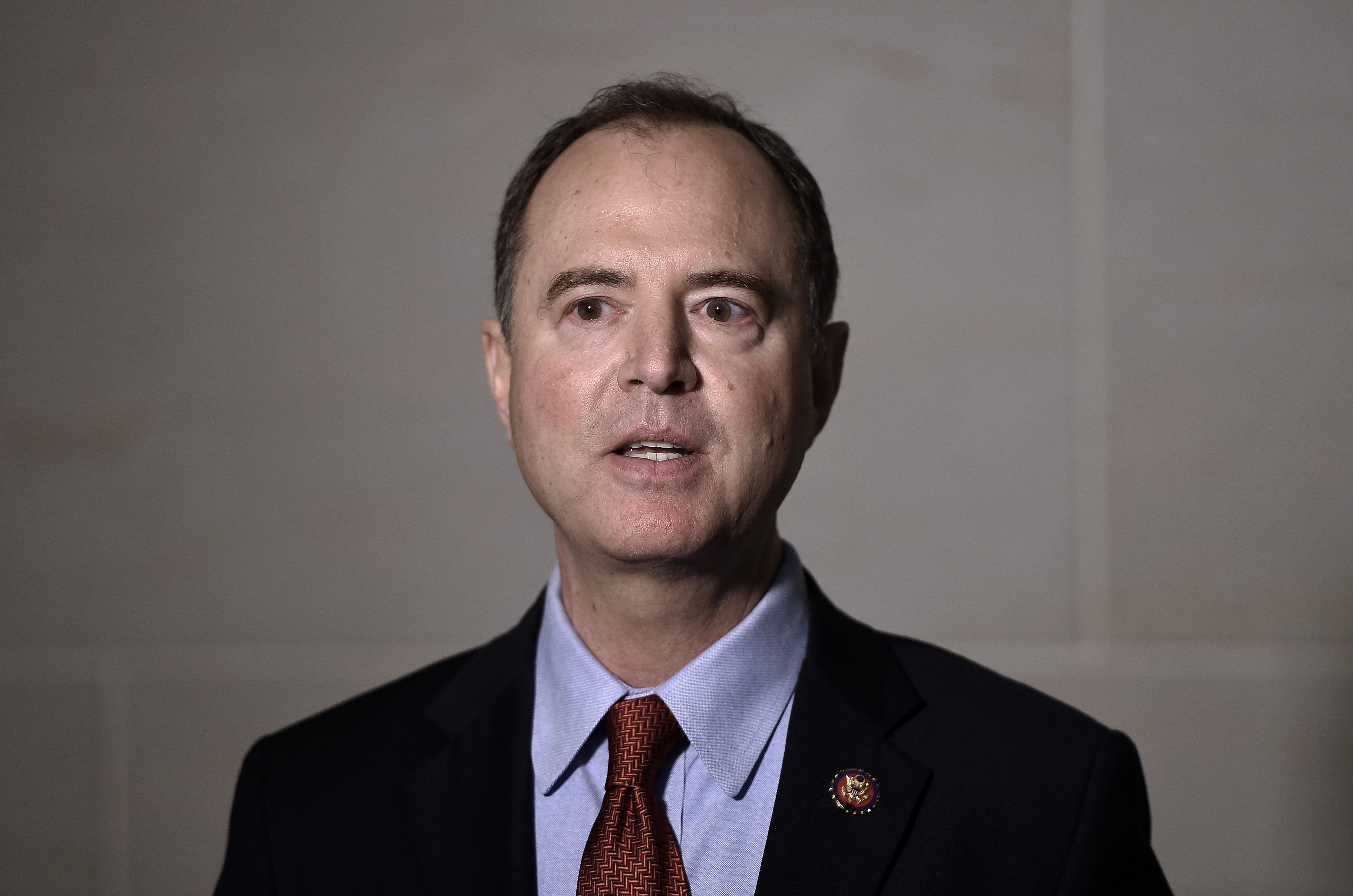 Jordan on Tuesday said the inquiry run by Schiff has been "unfair and partisan."
"Think about what the Democrats are trying to do—impeach the President of the United States 13 months prior to an election, based on an anonymous whistleblower with no firsthand knowledge who has a bias against the President," he added.
Schiff earlier Tuesday told reporters that the White House was withholding Sondland and blocking the House from obtaining Sondland's personal device, which contains texts and emails that Democrats want to read as part of the impeachment inquiry.
"The failure to produce this witness, the failure to produce these documents, we consider [it] yet additional strong evidence of obstruction of the constitutional functions of Congress, a co-equal branch of government," Schiff said.
"There are four issues that we are looking at, at least four issues that we are looking at, all that go to the heart of our national security. And by preventing us from hearing from this witness and obtaining these documents, the president and secretary of state are taking actions that prevent us from getting the facts needed to protect the nation's security."