House Democrats released a transcript of their interview with George Kent, the deputy assistant secretary in the Bureau of European and Eurasian Affairs, in connection with the impeachment inquiry into President Trump.
House Intelligence Chairman Adam Schiff (D-Calif.) tweeted about the release of Kent's transcript: "Here's why George Kent matters: He and his colleagues recognized the impropriety of Trump's Ukraine pressure campaign to undertake politically-motivated investigations. He corroborates testimony from numerous other officials, and he documented it."
Kent testified in front of the three House panels leading the impeachment inquiry.
In his opening statement, Kent told lawmakers he shared concerns with Marie Yovanovitch, the former U.S. ambassador to Ukraine, "that the U.S. Government chose to move an ambassador based, as best she [can] tell, on unfounded and false claims by people with clearly questionable motives, at an especially challenging time in our bilateral [relations] with a newly elected Ukrainian President," according to the transcript (pdf).
He also testified that he was told to "lay low" on Ukraine policy.
House investigators have been pushing out key transcripts from closed-door interviews in the impeachment inquiry about a week before they prepare for public sessions with witnesses next week.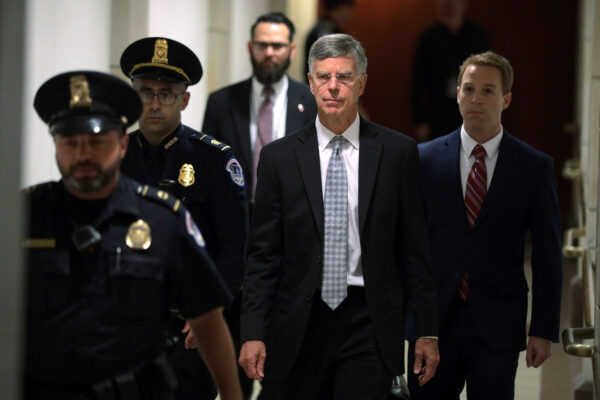 Kent, Yovanovitch, and diplomat Bill Taylor are slated to appear in the public sessions.
Impeachment investigators on Thursday reportedly heard from Jennifer Williams, a career foreign service officer and top national security adviser to Vice President Pence, in a closed-door interview.
Former Trump advisor John Bolton was asked to testify on Thursday, but he did not, according to several reports.
More than a week ago, his lawyer said he wouldn't appear unless he faced a subpoena.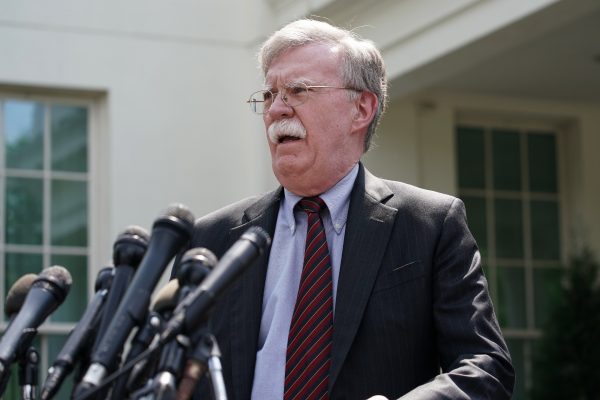 The impeachment inquiry is focused on whether Trump misused his office to pressure Ukraine into investigating former Vice President Joe Biden and his son, Hunter, and their business dealings in Ukraine. Trump has denied the allegations.
"The Radical Left Dems and LameStream Media are just trying to make it hard for Republicans and me to win in 2020. The new Impeachment Hoax is already turning against them!" Trump tweeted on Thursday morning.
And in the meantime, Trump and some of his Republican allies in Congress have called for the whistleblower to be identified so that the president can face his accuser.
Trump continued to blast the process with a familiar refrain, calling it a "witch hunt."
"It was just explained to me that for next week's Fake Hearing (trial) in the House, as they interview Never Trumpers and others, I get NO LAWYER & NO DUE PROCESS. It is a Pelosi, Schiff, Scam against the Republican Party and me. This Witch Hunt should not be allowed to proceed!" he wrote.