A special House of Representatives panel is probing COVID-19 outbreaks at major meatpacking plants.
The Select Subcommittee on the Coronavirus Crisis says major companies have shown a disregard for the health of their workers amid the COVID-19 pandemic.
In letters to Tyson Foods, Smithfield Foods, and JBS USA, Chairman James Clyburn (D-S.C.) accused them of taking actions that "appear to have resulted in thousands of meatpacking workers getting infected with the virus and hundreds dying."
Clyburn asked the companies to provide documents relating to complaints from employees regarding the CCP (Chinese Communist Party) virus, which causes COVID-19, documents related to virus-related inspections at facilities and plants, and details on the number of employees who have tested positive for COVID-19.
Smithfield's chief administrative officer, Keira Lombardo, said in a statement that the company has "taken seriously our responsibility to protect the health and safety of employees while continuing to provide food for our nation."
"From early in the pandemic, we have taken extraordinary measures to protect our team members from the virus and we have met or exceeded the prevailing federal, state and local health and safety guidance, including with personal protective equipment. It is unfortunate that there are inaccuracies and misinformation in the media on this issue and we look forward to providing the Subcommittee with correct information," Lombardo added, saying Smithfield has invested more than $700 million to protect employees.
A JBS spokesperson told The Epoch Times in an emailed statement that it would submit documents to the subcommittee.
"Since the onset of the pandemic, JBS USA has invested more than $200 million in health and safety interventions, more than $160 million in bonuses and permanent increased pay, and donated more than $50 million to support our local communities," the spokesperson said. The company has implemented safety measures including constructing permanent physical barriers and establishing physical distancing protocols.
Tyson didn't return an inquiry.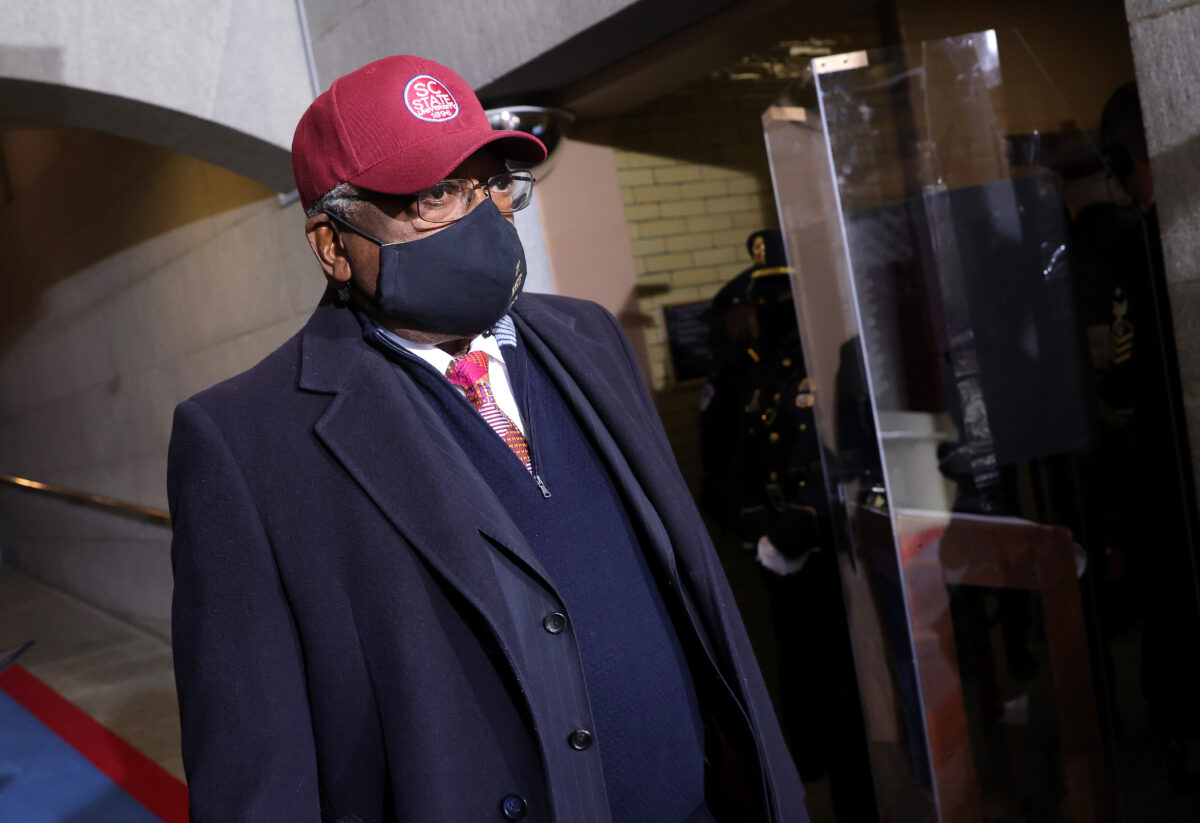 According to a study by the National Academy of Sciences published last year, meatpacking plants were associated with between 236,000 to 310,000 coronavirus cases and 4,300 to 5,200 coronavirus deaths as of July 21, 2020. The Centers for Disease Control and Prevention has said meatpacking plants are a source for "rapid transmission" of the CCP virus.
Clyburn also wrote to the Occupational Safety and Health Administration (OSHA), alleging the body "failed to adequately carry out its responsibility for enforcing worker safety laws at meatpacking plants across the country, resulting in preventable infections and deaths."
"It is imperative that the previous Administration's shortcomings are swiftly identified and rectified to save lives in the months before coronavirus vaccinations are available for all Americans," he added.
Clyburn requested a briefing by Feb. 15 and documents and information concerning how many virus-related complaints OSHA has received in connection to meatpacking and meat processing facilities, among other data.