House Minority Leader Kevin McCarthy (R-Calif.) signed on to a resolution on Wednesday, Oct. 2 that would censure House Intelligence Committee Chairman Adam Schiff (D-Calif.) over his reading of a "made up" version of President Trump's phone call with Ukrainian President Volodymyr Zelensky.
"Chairman Adam Schiff has been lying to the American people for years," McCarthy said in a tweet. "Now he is so desperate to damage the president that he literally made up a false version of a phone call. Enough is enough."
He is the most high-profile Republican to sign on to the resolution to censure Schiff. The measure was introduced last Friday by Rep. Andy Biggs (R-Ariz.).
McCarthy continued, "I have signed a resolution to censure Schiff in the House of Representatives."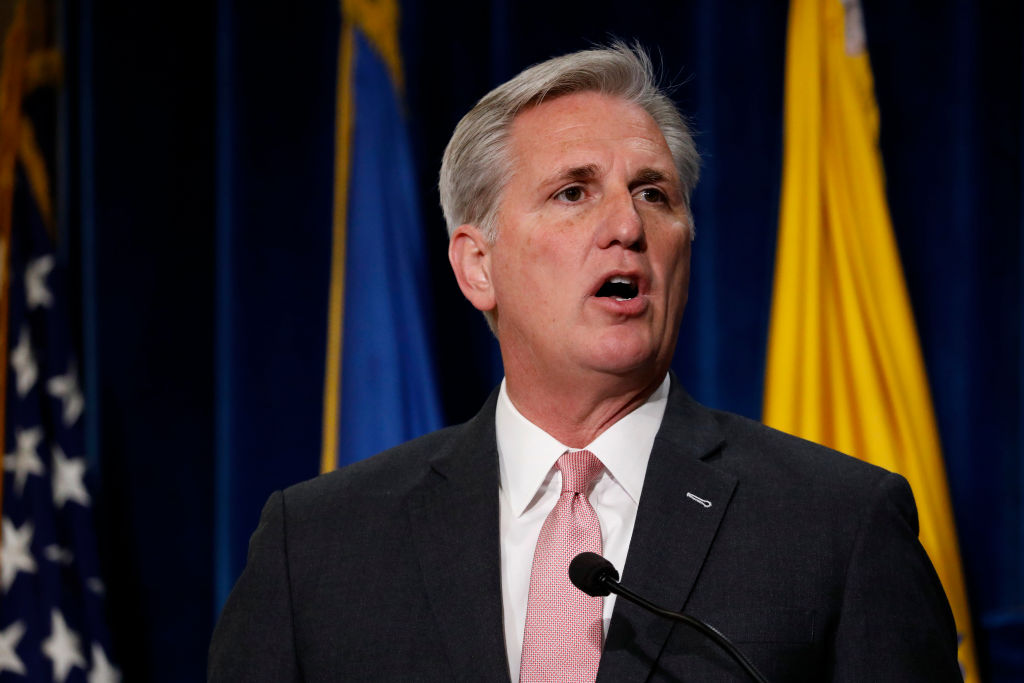 Following McCarthy's statement, Rep. Dan Meuser (R-Pa.) said Schiff presented "false versions of phone calls in a political attempt to damage" Trump, leading him to sign on to the resolution. It's "unacceptable and beneath the office to which Schiff was elected," he said.
Last week, Schiff, who is leading one of the committees investigating Trump in the inquiry on whether to impeach him, has been under fire for reading a "parody" of the call with Zelensky that he read during testimony last week.
"I have a favor I want from you," Schiff said during the hearing, Fox News reported. He added, "And I'm going to say this only seven times, so you better listen good. I want you to make up dirt on my political opponent, understand? Lots of it, on this and on that."
Schiff later attempted to clarify his statement.
The California legislator said that the "essence" of Trump's call with Zelensky "reads like a classic organized crime shakedown," according to the National Review. He said Trump basically asked Zelensky to "make up dirt on my political opponent."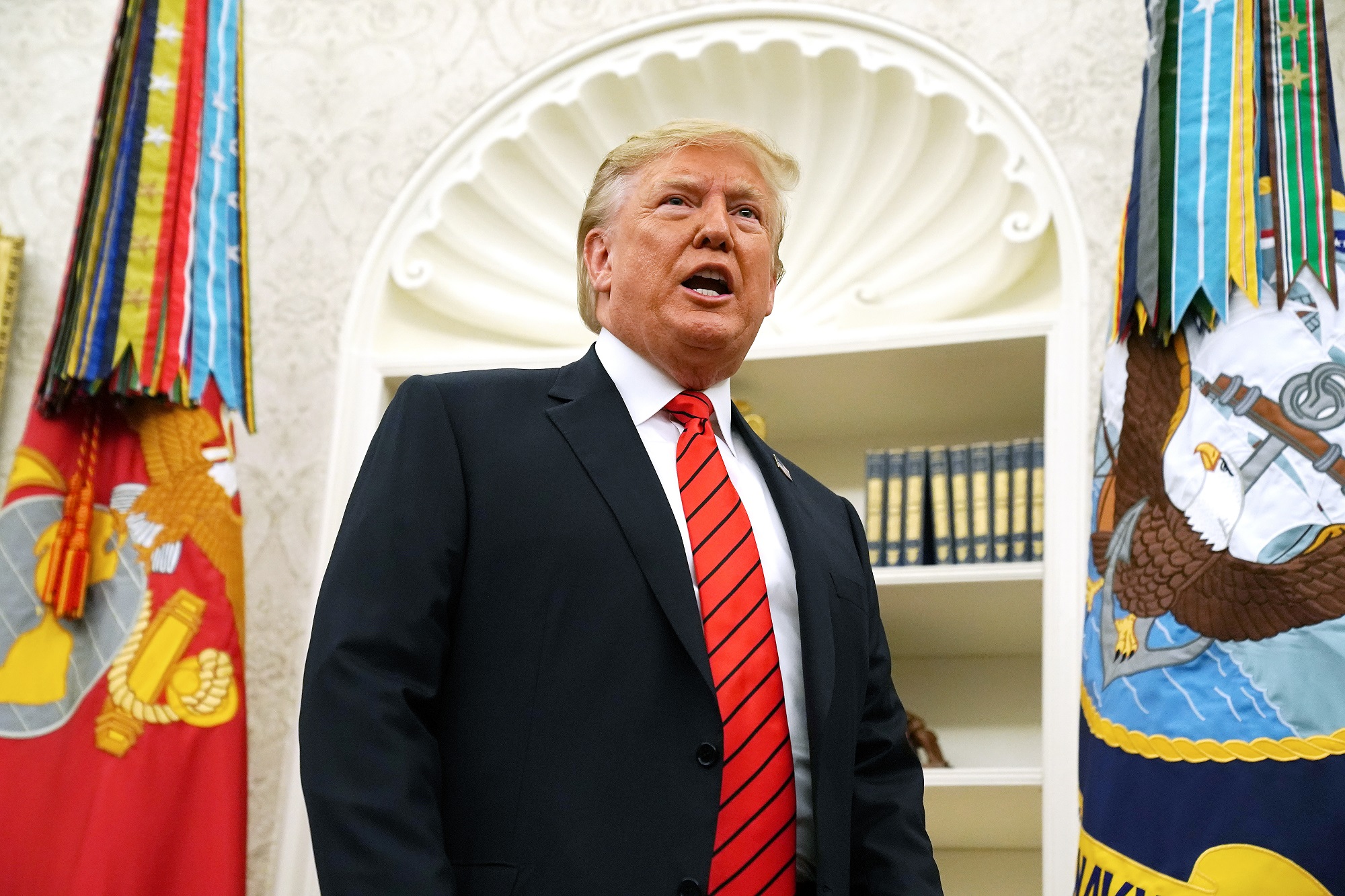 Rep. Mike Turner (R-Ohio) blasted Schiff's remark and noted that "the American public are smart and they have the transcript. They've read the conversation, they know when someone's just making it up."
After the criticism, Schiff said that it  "was meant to be, at least part, in parody."
"The fact that that's not clear is a separate problem in and of itself," he added. "Of course, the President never said, 'if you don't understand me I'm going to say it seven more times,' my point is, that's the message that the Ukraine president was receiving in not so many words."
House Democrats last week said they would launch an inquiry into impeachment about whether Trump pressured Zelensky into investigating former Vice President Joe Biden and his son, Hunter. The White House later released a transcript of the phone call.