Two senior GOP House lawmakers are probing popular Chinese video-sharing app TikTok over concerns that its non-public user data could be accessed by its China-based parent company ByteDance, which has ties to the Chinese Communist Party (CCP).
"TikTok has gone on record numerous times claiming that they do not share Americans' user data with the Chinese government, CCP, or any Chinese state-owned entities. We now know that is not the case," Rep. Cathy McMorris Rodgers (R-Wash.), ranking member of the House Committee on Energy and Commerce, wrote on Twitter on July 14, announcing the probe.
The investigation is being carried out jointly with Rep. James Comer (R-Ky.), ranking member of the House Committee on Oversight and Reform Ranking.
"TikTok is allowing China-based employees of its parent company, ByteDance, to access sensitive data belonging to Americans," Comer wrote on Twitter.
"China acquiring Americans' biometrics & location data is a troubling, massive national security risk."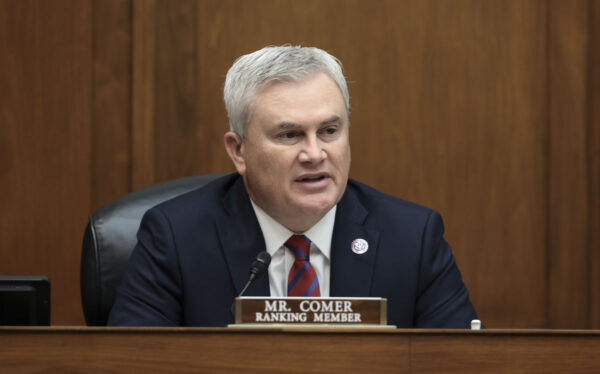 The two lawmakers requested documents and communications between TikTok and ByteDance, in a letter (pdf) dated July 14 to TikTok's CEO Chew Shouzi. They want Chew to supply the information by July 28.
Data Sharing
TikTok's permission to allow data sharing in China "has placed the safety and privacy of millions of U.S. citizens in jeopardy," according to the letter.
Their letter pointed to a report published by BuzzFeed in June. One key revelation in the report said that "engineers in China had access to U.S. data between September 2021 and January 2022, at the very least," based on statements made by nine different TikTok employees.
"Just as troubling, U.S. employees did not have the knowledge or permission to access data on their own, going so far as to say, 'everything is seen in China,'" the letter said, citing the outlet's report.
The bigger concern, the lawmakers wrote, is how Beijing can legally require companies to share data according to the Chinese national intelligence law.
The law, which went into effect in 2017, requires individuals and organizations to "support, assist, and cooperate with national intelligence efforts" and "protect national intelligence work secrets they are aware of."
Following the BuzzFeed report, in a letter (pdf) to a group of GOP senators, TikTok admitted that data of its U.S. users can be accessed in China but only under "robust cybersecurity controls and authorization approval protocols."
TikTok also admitted that ByteDance engineers "may assist in developing" TikTok's algorithms.
A 2021 report by the think tank Australian Strategic Policy Institute (ASPI) found an oddity in how TikTok videos were ranked.
A video with the caption "Free Uyghur" and 2,831 likes was ranked 129th on the Xinjiang hashtag page in March last year, according to the report. Meanwhile, three videos showing Xinjiang's beautiful scenery were ranked in the top 10, with fewer than 600 likes each.
Comer and Rogers said TikTok's letter to senators "did not address several key questions and, in fact, raises others," hence their request for more information from TikTok.
Aside from supplying the information before the deadline, the two lawmakers also want Chew to make arrangements to brief their committees' staff before July 21.
Some of the questions that Chew must answer, according to the letter, include the following: "How many China-based employees have access to U.S. users' data? What corporation are the employees in (a) affiliated with? How many times did a China-based employee use this access? What is the purpose of this access?"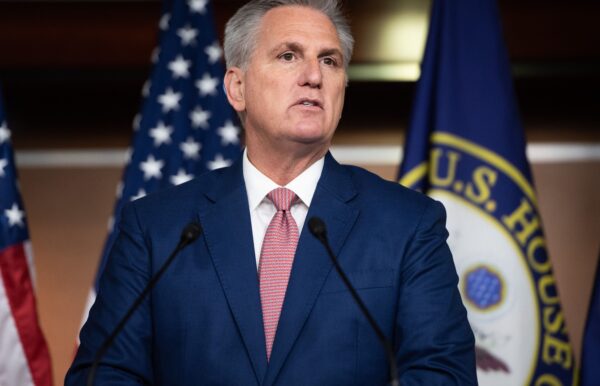 House GOP leader Kevin McCarthy (R-Calif.) applauded Comer and Rogers for investigating TikTok.
"TikTok's own disclosures acknowledge a threat to the protection of our data and China's ability to gain access to it. The company appears to have misled American government officials leaders about this for years," McCarthy wrote in a statement.
"I commend the House Republican Committee Ranking Members who are stepping up to stop this exploitive behavior and also demand that the executive branch take a hard position in protecting the data of all Americans and pushing back against the reckless behavior of this company," he added.
"House Republicans take privacy seriously and will make every effort to protect user data."
The Epoch Times has reached out to TikTok for comment.