House Democrats on Feb. 10 unveiled a portion of what is expected to coalesce into an approximately $1.9 trillion COVID-19 relief package as they work to push the bill through Congress without Republican support.
The House Energy and Commerce Committee released the parts of the bill that its lawmakers are working on, including additional funding for the Centers for Disease Control and Prevention (CDC).
"As new variants of the virus emerge, it is vital that Congress act quickly to provide relief to the American people and the resources and support needed to bring an end to the COVID-19 pandemic," Chairman Frank Pallone (D-N.J.) said in a statement.
"This week, the Energy and Commerce Committee will take big and bold action to speed up the distribution of vaccines, expand national testing efforts, ramp up health services in underserved communities, and fund other critical needs during this terrible pandemic. There is simply no time to waste, and I look forward to marking up this urgently needed legislation later this week."
The portions total approximately $102 billion in new spending.
Proposed funding includes $7.5 billion for the CDC to prepare, promote, administer, monitor, and track vaccines against COVID-19, the disease caused by the CCP (Chinese Communist Party) virus.
Lawmakers also want to give $46 billion to the Department of Health and Human Services to detect, diagnose, trace, and monitor COVID-19 infections, and other work related to mitigating the spread of the illness.
Another $7.6 billion would go to the department to establish a public health workforce including tracing contacts of those infected by COVID-19. A $6 billion portion would fund tribal health programs.
The committee plans to mark up the legislative recommendations on Feb. 11.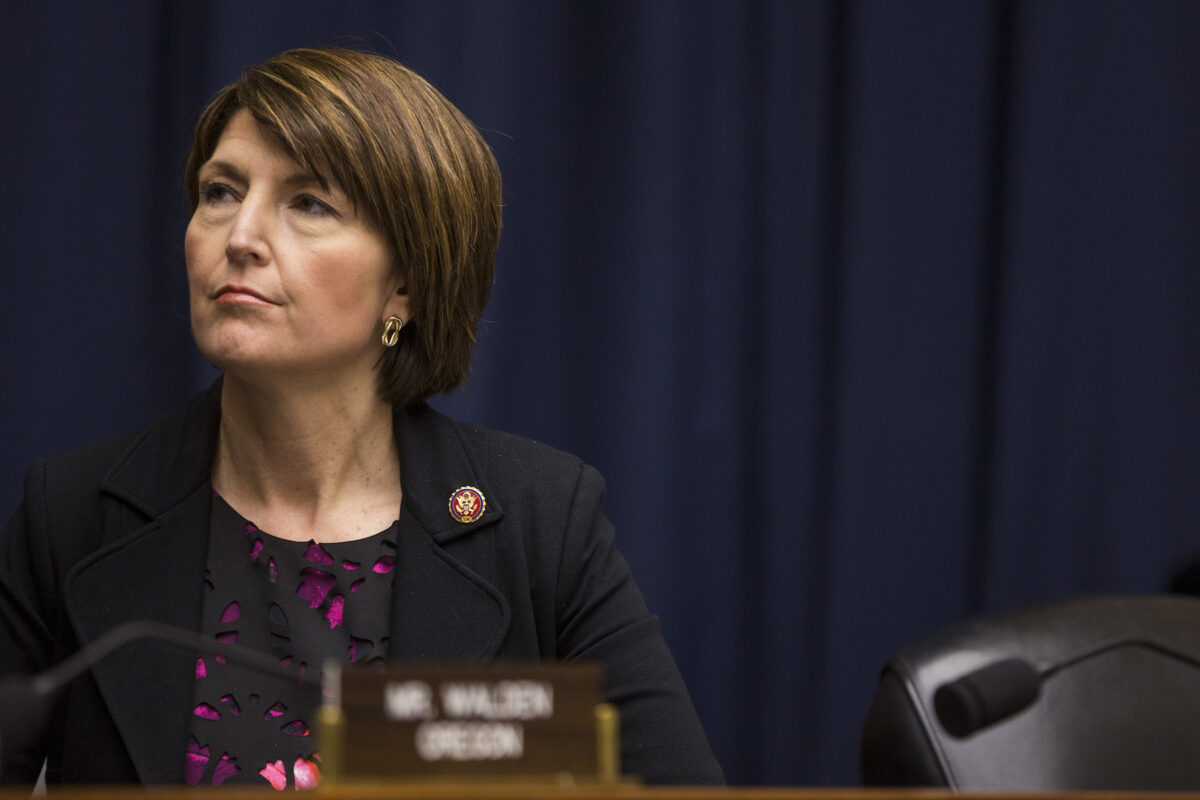 Pallone is forging ahead over opposition from Rep. Cathy McMorris Rodgers (R-Wash.), the ranking member of the committee. She wrote to him on Feb. 8 to ask him to "pause the partisan sprint towards a reconciliation package for one week and begin earnest, bipartisan negotiations on further COVID relief with Energy and Commerce Republicans."
Democrats, with Biden's backing, are trying to push a package through Congress without Republican support by using a process known as budget reconciliation. The primary reason is to avoid the 60-vote threshold in the Senate; with reconciliation, Democrats can pass a package with no Republican votes if no Democrat senators defect.
Both chambers last week approved reconciliation, paving the way for passage of the package.
Now House committees are working on portions of the package related to their focuses. The House Oversight Committee said it supports sending $350 billion to state and local governments, including at least $500 million to every state. It will hold a markup hearing on Feb. 12.
The House Transportation and Infrastructure met Feb. 10 to discuss proposed portions of the package falling under its purview that total nearly $100 billion. Among the proposals: sending $8 billion to airports, apportioning $1.5 billion for Amtrak, and providing $50 billion to the Federal Emergency Management Agency's Disaster Relief Fund.
Senate committees are also working on drafting bill language, even as they spend hours each day holding an impeachment trial against former President Donald Trump.