House Democrats subpoenaed the White House for documents they want to see as part of their impeachment inquiry of President Donald Trump.
On Friday, three Democrat chairmen of the House of Representatives committees said they want documents related to a July 25 phone call between Trump and Ukrainian President Volodymyr Zelensky that is at the heart of their inquiry.
The three said they issued the subpoena (pdf) after the White House did not produce documents they had requested in a Sept. 9 letter.
"We deeply regret that President Trump has put us—and the nation—in this position, but his actions have left us with no choice but to issue this subpoena," said Representatives Elijah Cummings of the Oversight Committee, Adam Schiff of the Intelligence Committee and Eliot Engel of the Foreign Affairs Committee.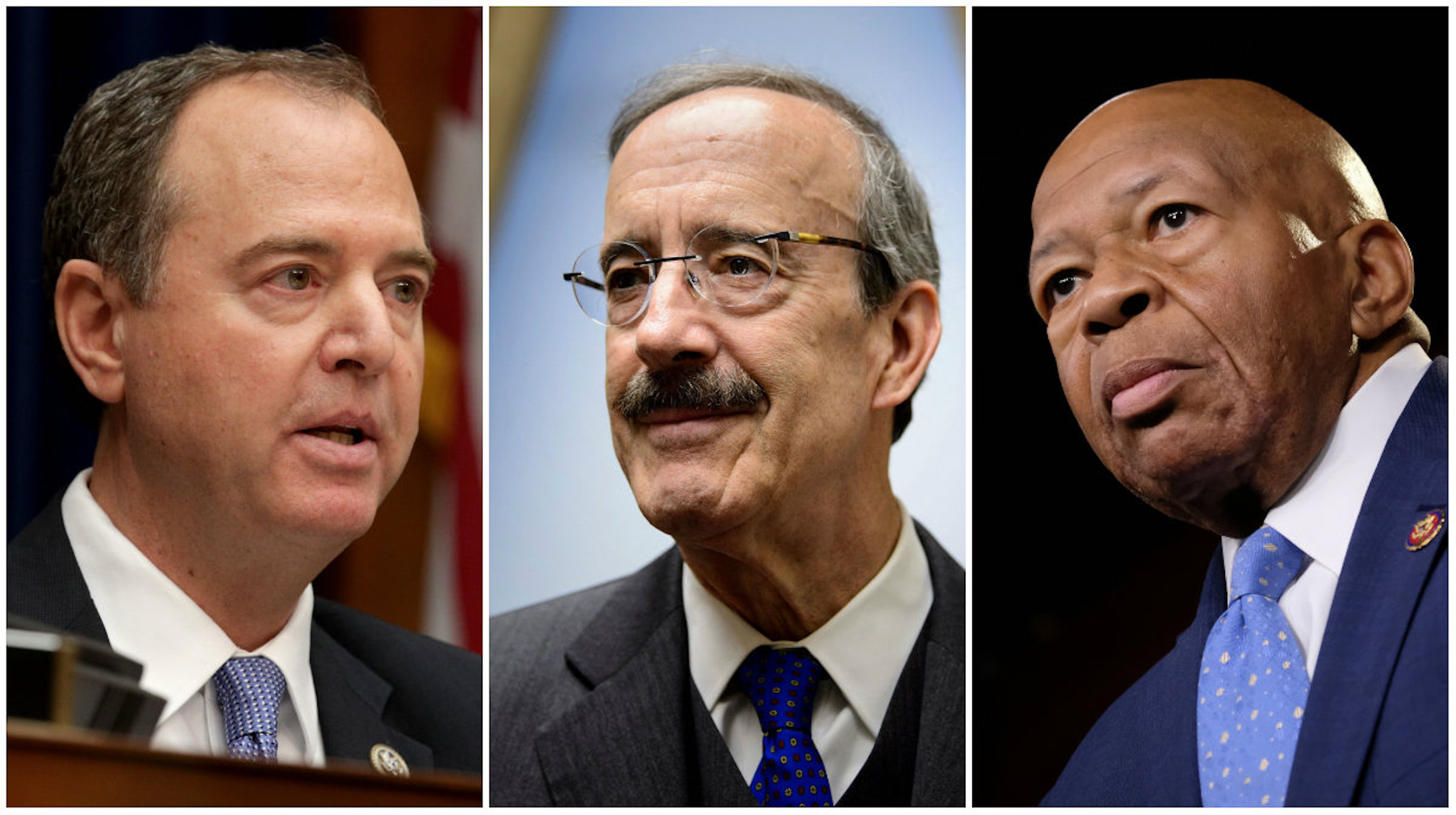 They gave the White House a deadline of Oct. 18 to produce the information, including who else besides Trump was on the phone call with Zelensky.
"This subpoena changes nothing—just more document requests, wasted time, and taxpayer dollars that will ultimately show the President did nothing wrong," White House press secretary Stephanie Grisham said in a statement.
"The Do Nothing Democrats can continue with their kangaroo court while the President and his Administration will continue to work on behalf of the American people," she added.
The White House plans to send a letter to House Speaker Nancy Pelosi (D-Calif.) to reject compliance with lawmakers' demands until she holds a vote to approve their impeachment inquiry.
"Well, we will be issuing a letter. As everybody knows, we have been treated very unfairly. Very different to everybody else," Trump confirmed to reporters on Oct. 4. He added that his lawyers had never seen something that was "so unfair."
Sen. Lindsey Graham (R-S.C.) also said on Oct. 4 that the House "must" hold a vote to authorize the impeachment inquiry against the president, adding that Democratic members should not be allowed to hide their positions on impeachment.
Earlier, the Democrat committees asked Vice President Mike Pence to hand over any records relating to a meeting he held with Zelensky on Sept. 1, and the call between Zelensky and Trump. A subpoena could be issued to Pence if he does not comply to their request by Oct. 15.
Democrats have earlier issued subpoenas to Secretary of State Mike Pompeo and Rudy Giuliani, Trump's personal attorney.
Impeachment Inquiry
The Democrat-led House of Representatives on Sept. 24 formally launched an impeachment inquiry into Trump, with Pelosi alleging Trump had "seriously violated the Constitution."
An anonymous whistleblower in a complaint accused Trump of having improperly tried to pressure Ukrainian President Volodymyr Zelensky to investigate former Vice President Joe Biden and Biden's son Hunter Biden during a phone call in July. This was seen by many House Democrats as new grounds for impeachment.
The White House released the transcript of the phone call on Sept. 25 and before the whistleblower complaint was made public on Sept. 26. On Sept. 25, Pelosi said that she had not yet read the transcript of the phone call.
The transcript showed that in a part of the call, Trump asked Zelensky to look into the firing of a top Ukrainian prosecutor which allegedly occurred under pressure from Joe Biden when he was vice president.
Joe Biden said last year that he threatened in 2016 to withhold $1 billion in aid from Ukraine unless the country fired a prosecutor. The prosecutor, Viktor Shokin, was reportedly investigating the Ukrainian natural gas company Burisma on which Biden's son, Hunter Biden, served as a board director.
As per the transcript of the phone call, Trump did not exert pressure or offer any form of payment when he asked Zelensky to look into Biden and his son, as had been the claim of the widely-cited Washington Post report that ultimately led to the impeachment inquiry.
According to the redacted whistleblower complaint, the so-far anonymous whistleblower had received information that made them think that Trump was "using the power of his office to solicit interference from a foreign country." The whistleblower also accused the White House of blocking efforts related to the call.
The whistleblower filed his or her complaint with the Inspector General of the Intelligence Community (ICIG) on Aug. 12. The complaint consists almost entirely of secondhand accounts, media reports, and other publicly available information. Trump and Republicans have focused on that point to question the credibility of the whistleblower.
Some details of the whistleblower complaint have now been contradicted by the call transcript.
Reuters contributed to this report.