Top House Democrats subpoenaed the heads of the Pentagon and the Office of Management and Budget as part of their impeachment inquiry into President Donald Trump.
Secretary of Defense Mark Esper was told he's required to produce a slew of documents, including any documents and communications related to Trump's July phone call with Ukrainian President Volodymyr Zelensky.
House Democrats demanded (pdf) the identity of everyone who "listened to, participated in, assisted in preparation for, transcribed, took notes during, reviewed the call record or transcript, or received information about the April 21, 2019, and July 25, 2019, telephone conversations."
After a person who has not been identified publicly filed a complaint against Trump alleging abuse of the office of the president largely over what allegedly transpired during the July call, the White House released a transcript of the call.
The transcript showed Trump asking Zelensky to look into Crowdstrike, a technology company the Democratic National Committee hired to probe a breach of its systems and which ultimately found Russians hacked the systems, a finding that has never been corroborated.
Trump also noted that former Vice President Joe Biden, a 2020 presidential contender, said that he forced Ukraine in 2016 to oust its top prosecutor, Viktor Shokin. The prosecutor at the time was probing Burisma, an energy company for which Biden's son Hunter Biden sat on the board.
Hunter Biden was on the board from 2014 to 2019, receiving tens of thousands of dollars a month. He had no experience in the energy arena before being hired.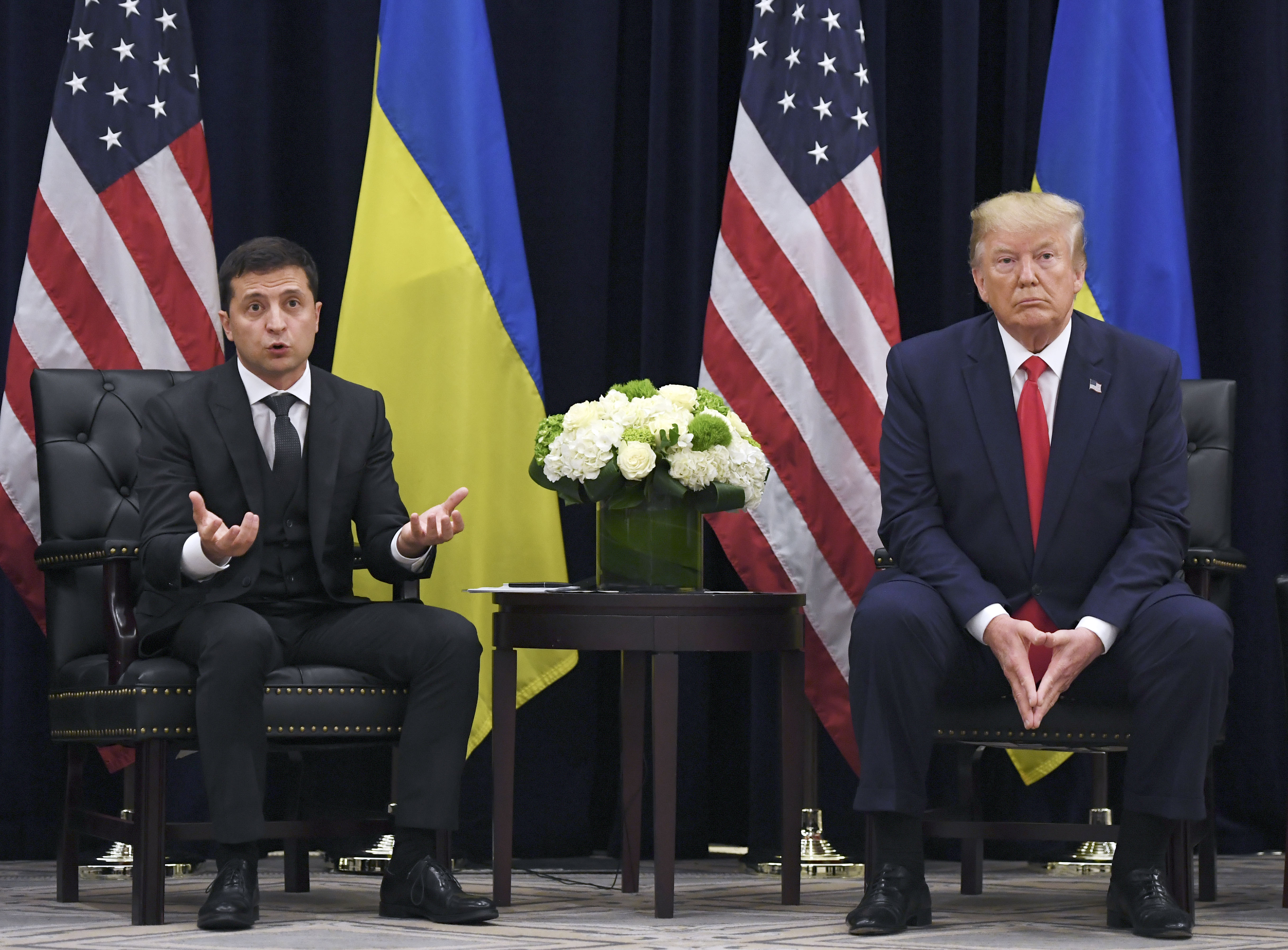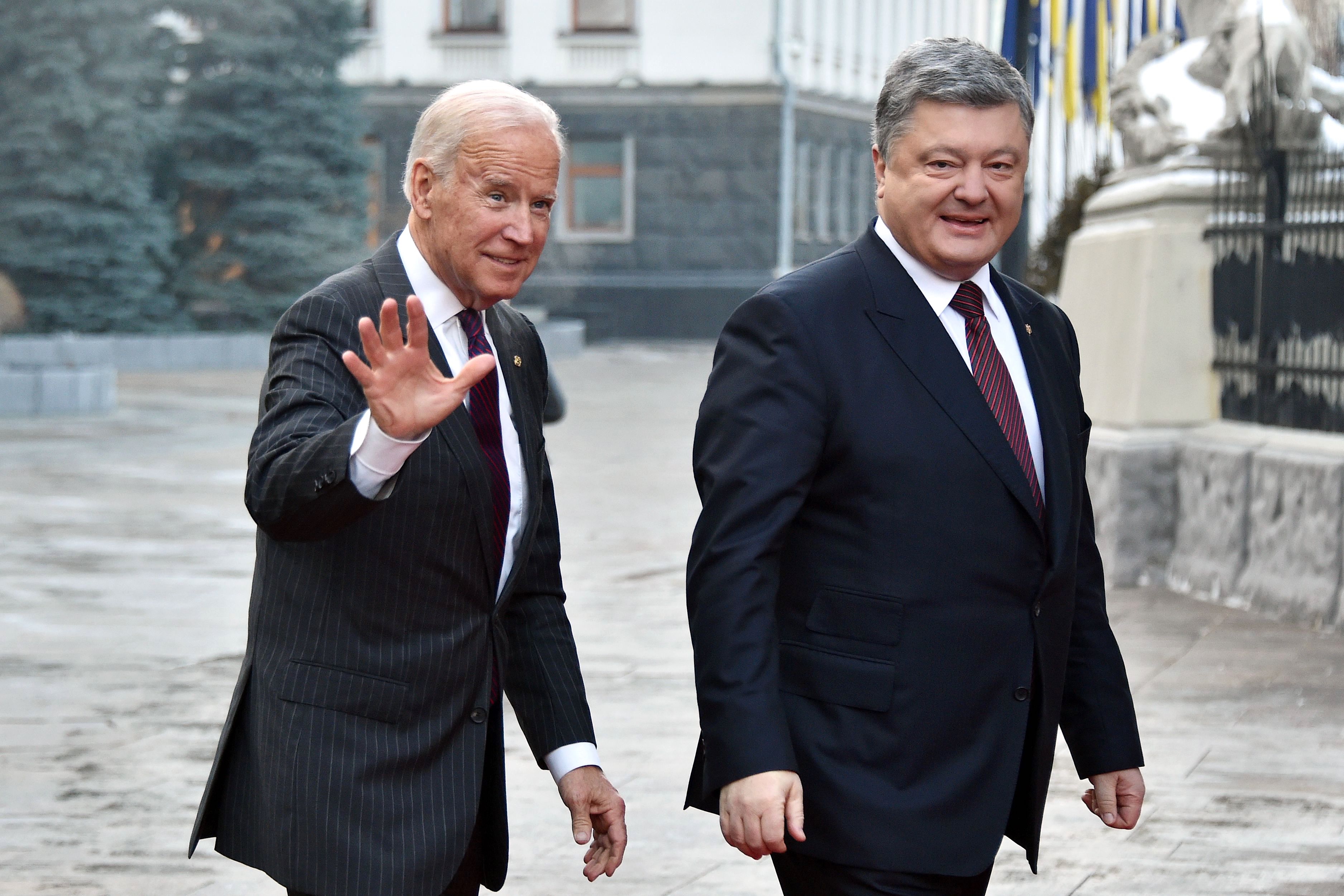 Trump has said it is proper for him to probe potential corruption and ask other countries for help doing so.
House Democrats also asked for efforts by any current or former member of the Trump administration, Trump's lawyer Rudy Giuliani, or six others or their associates, to "induce, compel, petition, press, solicit, request, or suggest that current or former Ukrainian government officials, politicians, or other persons or entities associated with or acting in any capacity as a representative, agent, or proxy for any such individuals, investigate matters related to Burisma Holdings Ltd., Paul Manaford, Hunter Biden, Joseph Biden, the Democratic National Committee, Hilary Clinton, and/or any U.S. persons or entities."
In another letter (pdf) to Russel Vought, the acting director of the Office of Management and Budget, House Democrats demanded documents and communications relating to the review of military aid to Ukraine, which was reviewed by the Trump administration but eventually sent to Ukraine on or ahead of schedule.
Trump said the aid was delayed because of "tremendous corruption" within Ukraine.
Democrats have tried connecting the review of the aid with Trump's requests to Zelensky to probe corruption and are searching for documents that support that theory.
Among the documents and communications they're seeking from Vought are any relating to "The timing, content, and manner of communicating to Congress information regarding the status of foreign assistance of any kind, including security assistance, to Ukraine, including but not limited to written Congressional notifications of foreign assistance, briefings, or any communications referring or relating to information that should or should not be conveyed and any reasons for the decision."
Both Esper and Vought were ordered to submit the documents and communications by Oct. 15.
House Democrats have already subpoenaed Secretary of State Mike Pompeo, Giuliani, and the White House.