House Democrats on Monday released Laura Cooper's transcript, the top Pentagon official who oversees U.S. policy regarding Ukraine, amid the impeachment inquiry into President Donald Trump.
Cooper is deputy assistant secretary of defense for Russia, Ukraine, and Eurasia, whose responsibilities encompass the "current policy towards Russia, as well as long-term strategy on Russia for the Department of Defense," she told House legislators, according to the transcript (pdf) released by the House Intelligence Committee, led by Rep. Adam Schiff (D-Calif.).
She claimed that in a meeting with former Ukraine Special Envoy Kurt Volker, he "did mention something to me that, you know, was the first about somehow an effort that he was engaged in to see if there was a statement that the government of Ukraine would make that would somehow disavow any interference in U.S. elections and would commit to the prosecution of any individuals involved in election interference. And that was about as specific as it got," according to the transcript.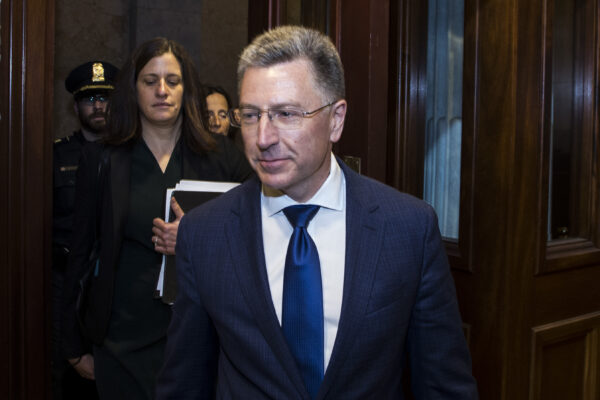 Her testimony was notable because about 30 Republican congressmen protested the closed-door nature of the testimonies before storming the secure space under the U.S. Capitol building. According to The Hill, Cooper's testimony was delayed by about five hours.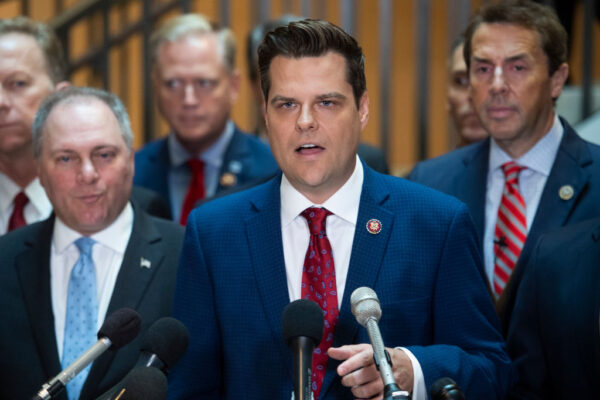 The release of her transcript comes in the same week that Democrats are scheduled to hold the first public hearings on the impeachment inquiry, starting on Wednesday, Nov. 13.
House Democrats have alleged that Trump abused his power and attempted to interfere with an election by having Ukraine investigate Biden, a potential 2020 presidential rival, and son Hunter Biden, who sat on the board of Ukrainian energy firm Burisma Holdings when his father served as the vice president in the Obama administration.
Trump has denied the allegations, namely the "quid pro quo" claim that he withheld military aid to Ukraine in exchange for prosecution.
Reports have said that Joe Biden in 2016 allegedly forced the firing of top Ukrainian prosecutor Viktor Shokin, who had been investigating Burisma, by threatening to withhold $1 billion in U.S. loan guarantees; Biden made a statement about the move during a videotaped speech on a panel last year. Trump cited that video in his request to Zelensky.