House Democrats on Wednesday released the transcript of Ukraine diplomat William Taylor's secret testimony in the impeachment inquiry into President Donald Trump.
Taylor served as the top U.S. diplomat in Ukraine, and he was the first to testify that an alleged quid pro quo existed between the Trump administration and Ukraine. He suggested that there was an understanding that military aid would not be released to Ukraine as the White House waited for the country to publicly announce investigations into the Biden family and alleged Ukrainian interference in the 2016 election.
"That was my clear understanding, security assistance money would not come until the President [of Ukraine] committed to pursue the investigation," Taylor said, according to the transcript.
Republicans on the panel, however, noted that Taylor didn't have firsthand contact with President Trump or lawyer Rudy Giuliani, just U.S. Ambassador to the European Union, Gordon Sondland, and former U.S. special envoy to Ukraine, Kurt Volker.
"What I know is what Ambassador Sondland was able to tell me about those investigations and Ambassador Volker," Taylor said, according to the transcript. "I don't know what was in the President's mind."
"The President has been crystal clear: No quid pro quos of any kind," Taylor described of what Sondland had texted him.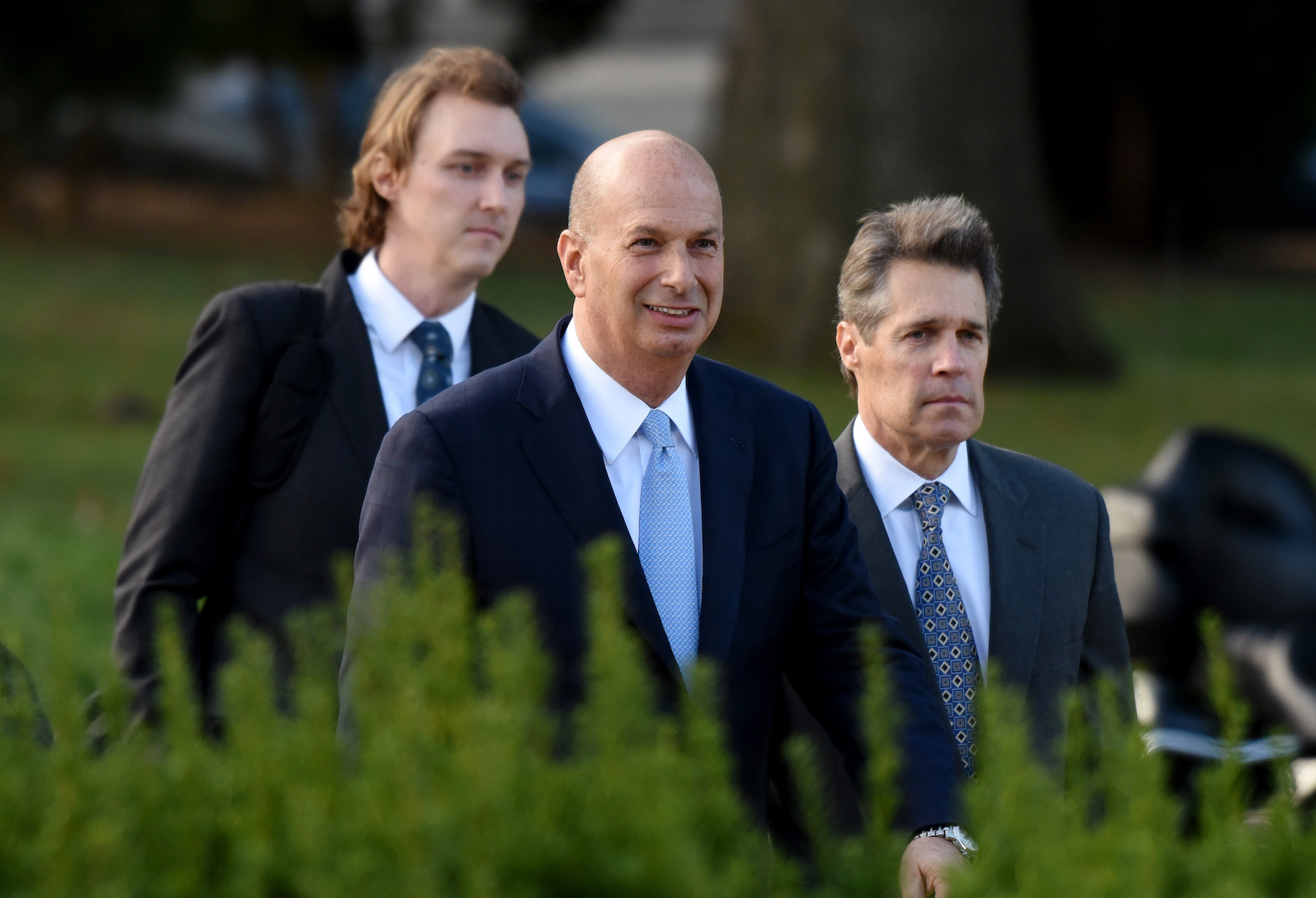 Taylor spoke of a Sept. 1 phone call with Sondland, who "told me that President Trump had told him that he wants President Zelensky to state publicly that Ukraine will investigate Burisma and alleged Ukrainian interference in the 2016 U.S. election."
He continued, "Ambassador Sondland also told me that he now recognized that he had made a mistake by earlier telling Ukrainian officials to whom he spoke that a White House meeting with President Zelensky was dependent on a public announcement of investigations. In fact, Ambassador Sondland said everything was dependent on such an announcement, including security assistance. He said that President Trump wanted President Zelensky in a box by making public statement (sic) about ordering such investigations."
On Tuesday, it was revealed that Sondland had revised his previous testimony to say that he told top Ukrainian official that aid will likely not resume until it issues a statement on corruption. Democrats have claimed it is evidence of quid pro quo.
Trump, meanwhile, has denied that any quid pro quo existed, and has urged people to read the transcript of a July 25 phone call between him and Ukraine's president that has been the subject of the impeachment inquiry.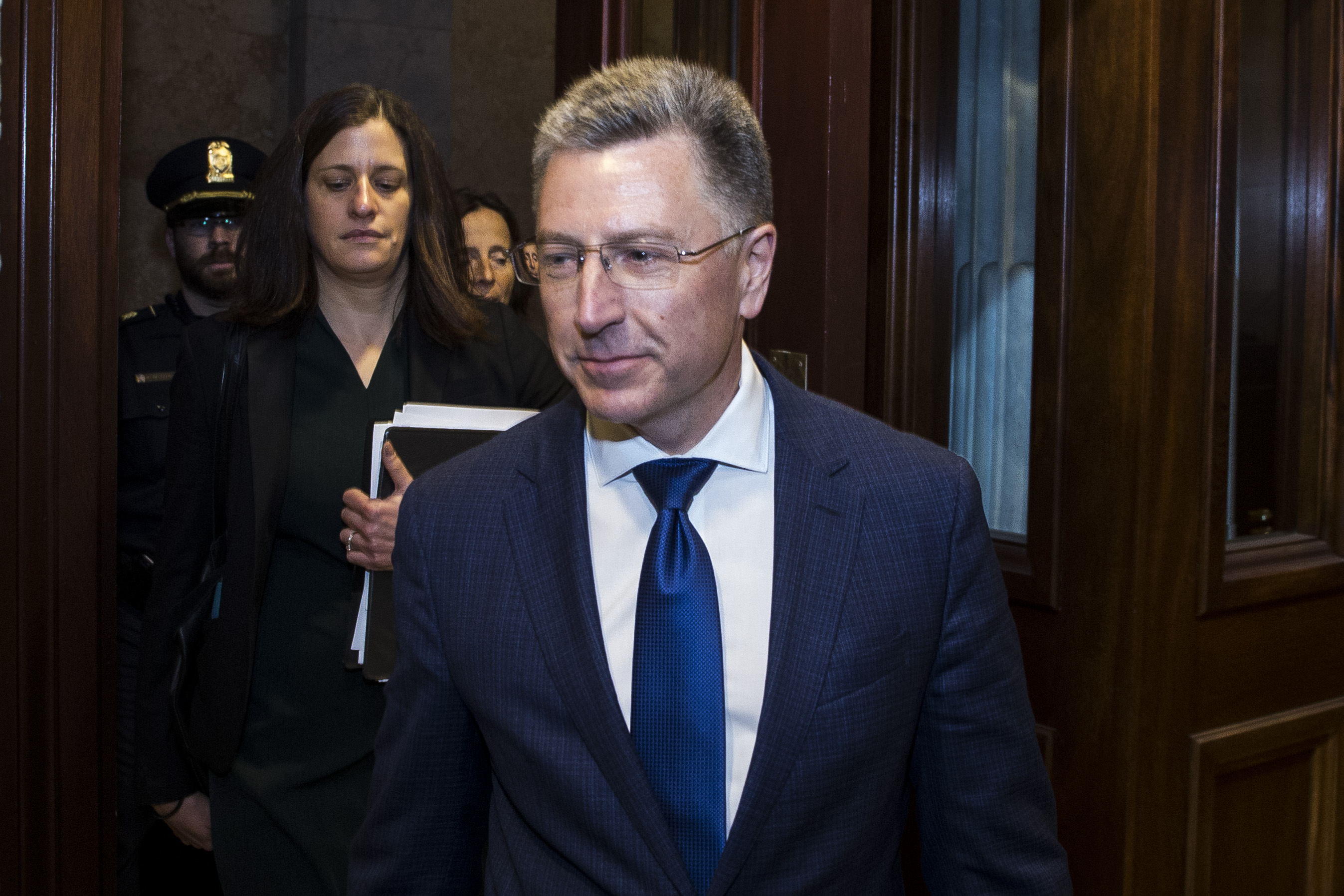 When Taylor testified last month, the White House pushed back and said it was part of a smear campaign that is being carried out by "far-left lawmakers" in the House and "radical unelected bureaucrats waging war on the Constitution. There was no quid pro quo. Today was just more triple hearsay."
Regarding Sondland's released transcript, the White House on Tuesday dismissed it.
"Both transcripts released today show there is even less evidence for this illegitimate impeachment sham than previously thought," White House press secretary Stephanie Grisham said in a statement. "No amount of salacious media-biased headlines, which are clearly designed to influence the narrative, change the fact that the President has done nothing wrong."
"Ambassador Sondland squarely states that he 'did not know, (and still does not know) when, why or by whom the aid was suspended.'  He also said he 'presumed' there was a link to the aid—but cannot identify any solid source for that assumption," Grisham continued.