The three chairs of the House Oversight, Intelligence, and Foreign Affairs committees sent a letter to the U.S. Department of State, demanding the release of documents related to the impeachment inquiry.
"As part of the House of Representatives' ongoing impeachment inquiry, our Committees have now obtained detailed information identifying specific documents in the possession, custody, or control of the Department of State that are directly and highly relevant to the inquiry," the chairs wrote in the letter on Oct. 23.
The letter (pdf)—written by Reps. Adam Schiff (D-Calif.), Elliot Engel (D-N.Y.), and Carolyn Maloney (D-N.Y)—claimed that the State Department documents have information that is central to the impeachment inquiry into President Donald Trump's alleged efforts to pressure Ukraine to investigate former Vice President Joe Biden. Trump has denied the allegations.

If the State Department doesn't comply, the committees will deem it an "obstruction of the lawful functions of Congress and of the impeachment inquiry," the chairs wrote.
"The Committees may draw the inference that their nonproduction indicates that these documents support the allegations against the President and others," they wrote.
The letter said that the committees want to see readouts and write-ups of meetings and conversations, emails, diplomatic cables, text messages and electronic communications, and memoranda that document efforts to allegedly press Ukraine.
At the same time, if the State Department does not release the documents, the committees might "draw the inference that their nonproduction indicates that these documents support the allegations against the president and others."
The House Foreign Affairs Committee already subpoenaed Secretary of State Mike Pompeo for documents relating to the Trump administration's dealings with Ukraine. He has declined to comply with the demand.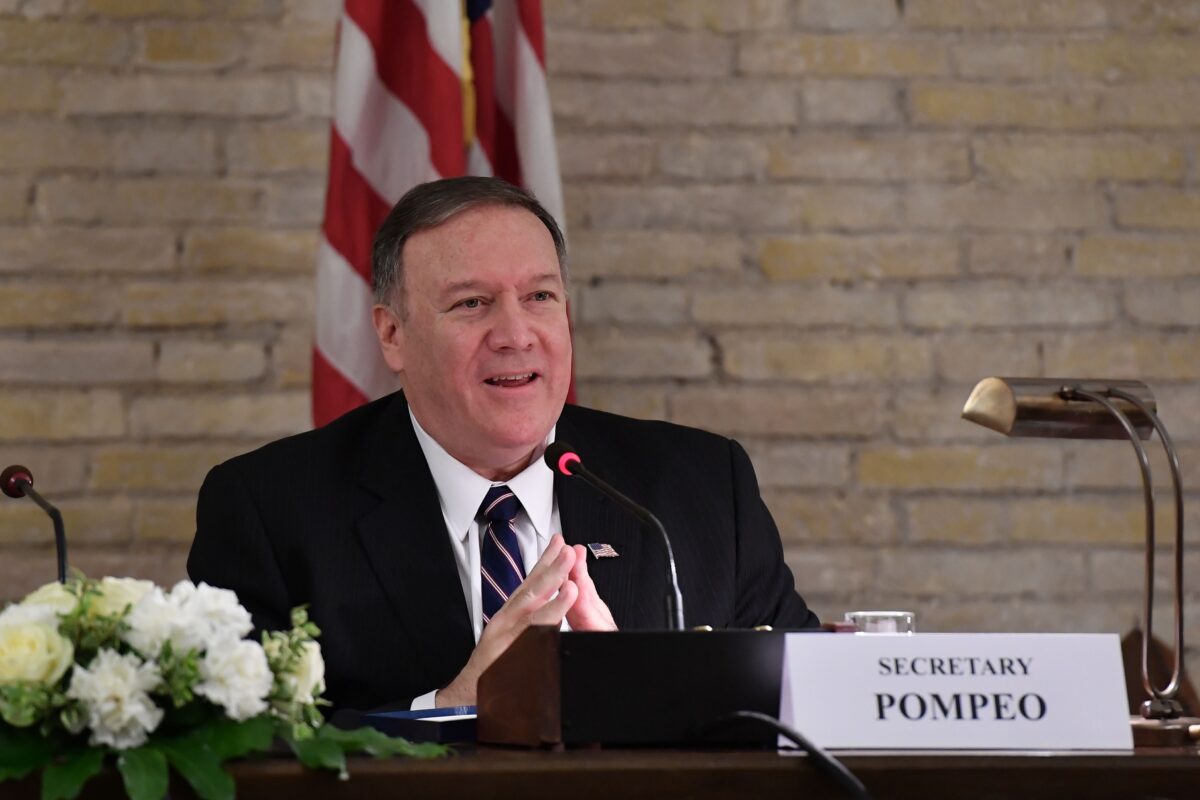 Earlier this month, the White House said it would not comply with the inquiry.
"You have designed and implemented your inquiry in a manner that violates fundamental fairness and constitutionally mandated due process," Pat Cipollone, White House counsel, said in the document addressed to the three committees.
It described their efforts as baseless and unconstitutional.
"In order to fulfill his duties to the American people, the Constitution, the Executive Branch, and all future occupants of the Office of the Presidency, President Trump and his administration cannot participate in your partisan and unconstitutional inquiry under these circumstances," the White House stated.