The House of Representatives voted to approve the War Powers resolution aimed at restraining President Donald Trump's ability to use military action against Iran without the approval of Congress, coming a week after a U.S. airstrike killed Iranian General Qassem Soleimani in Baghdad amid escalating tensions between Tehran and Washington.
The vote, a day after members of Congress were given briefings from the White House about the strike, went mostly along party lines.
The non-binding resolution (pdf) directs the president "to terminate the use of United States Armed Forces to engage in hostilities in or against Iran."
The resolution states that Trump is required to consult with Congress before introducing U.S. forces into hostilities and Congress hasn't authorized the president to use military force against Iran.
Three Republicans voted for the resolution: Reps. Matt Gaetz (R-Fla.), Thomas Massie (R-Ky.), and Francis Rooney (R-Fla.), as did former Republican Justin Amash (I-Mich.).
"I support the president, killing Soleimani was the right decision, but engaging in another forever war in the middle east would be the wrong decision," Gaetz said in a statement.
Eight Democrats voted against the resolution, including Reps. Joe Cunningham (D-S.C.), Anthony Brindisi (D-N.Y.), and Max Rose (D-N.Y.).
"I refuse to play politics with questions of war and peace," Rose said in a statement.
White House Principal Deputy Press Secretary Hogan Gidley issued a statement late Thursday, calling the House resolution an attempt to "undermine the ability of the U.S. Armed Forces to prevent terrorist activity by Iran and its proxies."
"[The House resolution] attempts to hinder the President's authority to protect America and our interests in the region from the continued threats," he added. "These Congressional actions are completely misguided. In fact, this ridiculous resolution is just another political move because, under well-established Supreme Court precedent, it's non-binding and lacks the force of law."
Gidley said  Trump's decision to strike Soleimani, saying that it "was the right course of action and authorized under his constitutional powers as Commander in Chief and Chief Executive as well as the 2002 Authorization for Use of Military Force."
The vote came after Trump told reporters at the White House earlier Thursday that Soleimani was planning to blow up the U.S. Embassy in Baghdad. "He had more than that particular embassy in mind," Trump added later.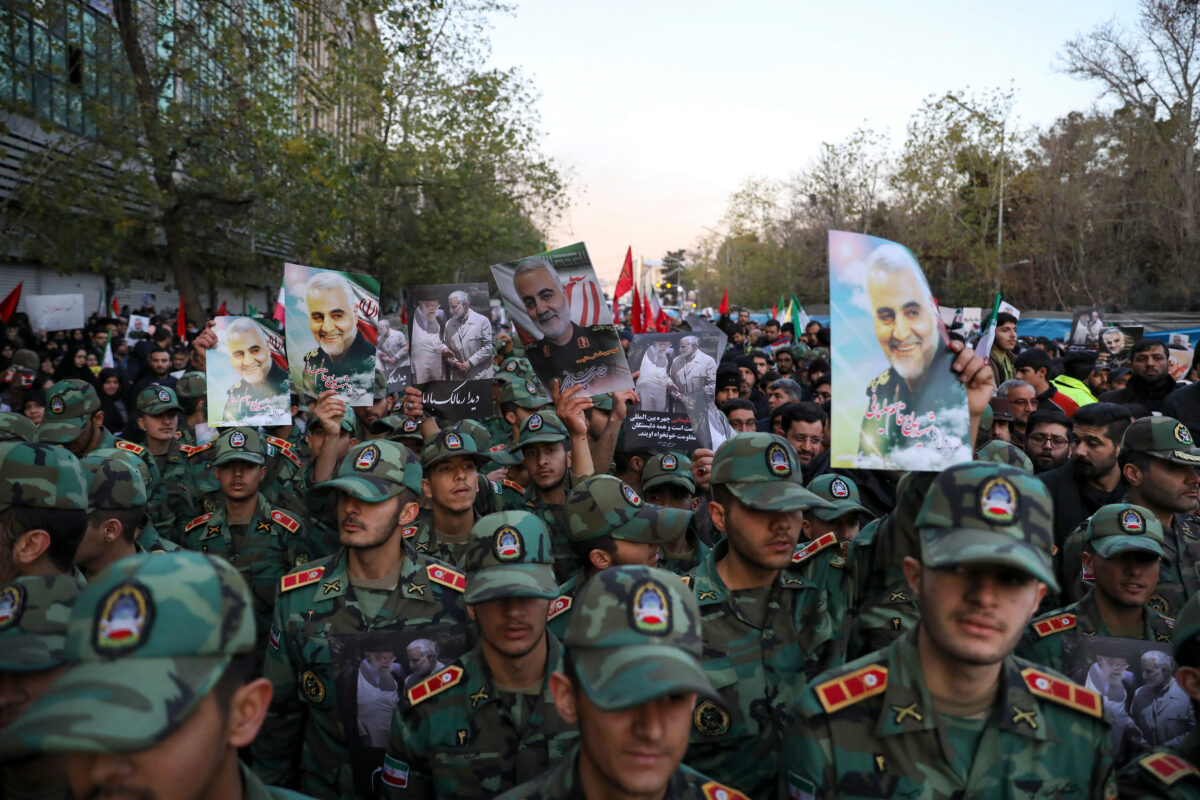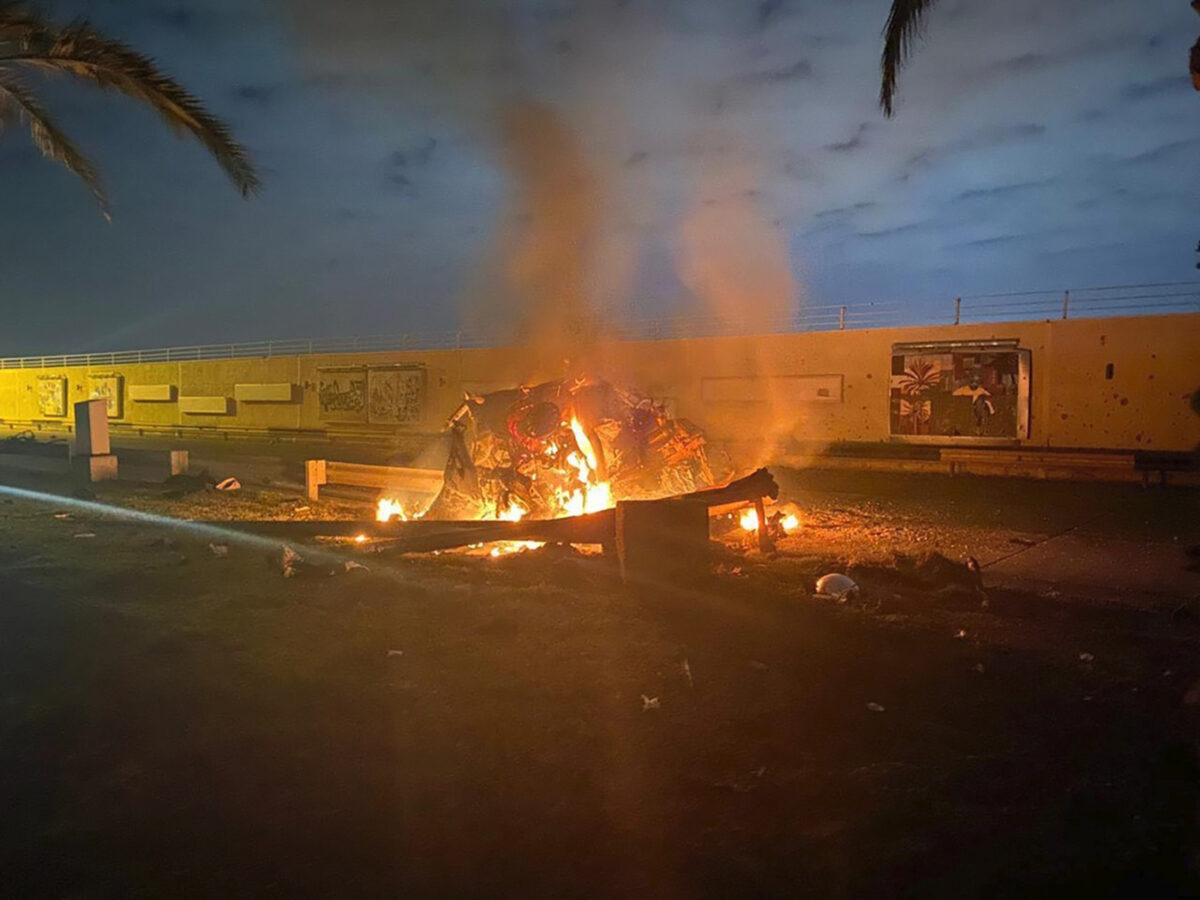 Vice President Mike Pence, appearing on ABC's "Good Morning America" earlier Thursday, said Soleimani "was traveling the region making plans to bring an attack against American personnel and American forces."
He also said not all intelligence gleaned about the general could be shared with lawmakers, most of whom were not told of the impending strike against Soleimani, who was in charge of the Iranian Revolutionary Guards' Quds Force, which supports some non-state actors in the Middle East. The Quds Force and several of the groups it supports have been designated as Foreign Terrorist Organizations by the U.S. Department of State.
"When it comes to intelligence we have to protect sources and methods, there's only a certain amount we can share with every member of Congress," Pence said. "But those of us who have seen all the evidence know that there was a compelling case of imminent threat against American personnel."
Ahead of the vote, Democratic House members argued that the Trump-ordered strike to take out Soleimani made the United States less safe.
The killing of Soleimani "drastically ratchet[ed] up tensions in the region" while Trump has no "clear strategy," Rep. Veronica Escobar (R-Texas) said on the House floor.
"We cannot go to war without Congress being involved in the debate," Rep. Peter Welch (D-Vt.) also remarked.
Rep. Ted Deutsch (D-Fla.), who is the head of the House Foreign Affairs Subcommittee on the Middle East, said the vote would "assert Congress' rightful authority" on war and sought to dispel the notion that Democrats don't take national security seriously.
But Republican members argued Soleimani was the most active and powerful terrorist in the world, and that his death was warranted as he was actively planning attacks against Americans. Following the strike to kill him, Iran launched several missiles at Iraqi military bases where U.S. troops were housed. There were no casualties.
Rep. Dan Crenshaw (R-Texas), a military veteran who was wounded in combat, argued that the president has the authority to defend American citizens under the U.S. Constitution. Indications of Soleimani's future actions made the strike necessary, he argued, adding that top Pentagon intelligence showed that Soleimani was preparing to carry out attacks on U.S. assets.
Rep. Adam Kinzinger (R-Ill.), who served in the Iraq war, said that he often fought against military forces that were directed by Soleimani.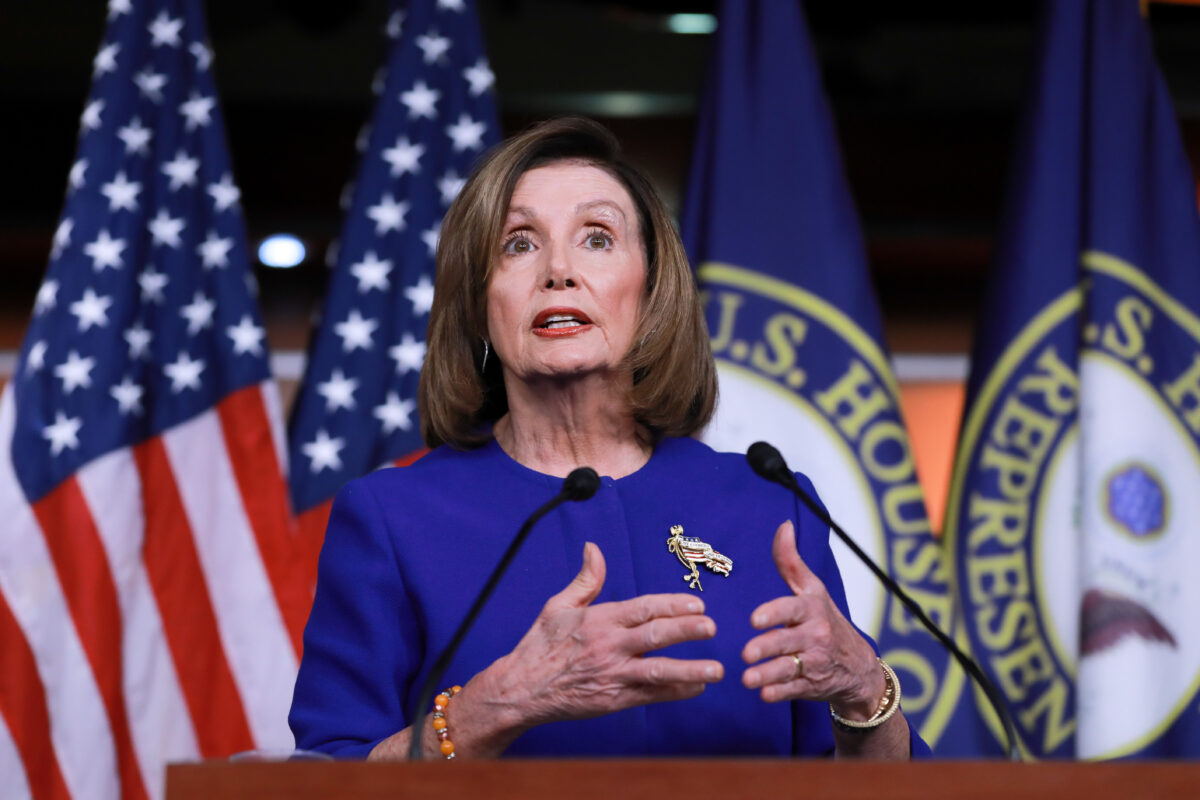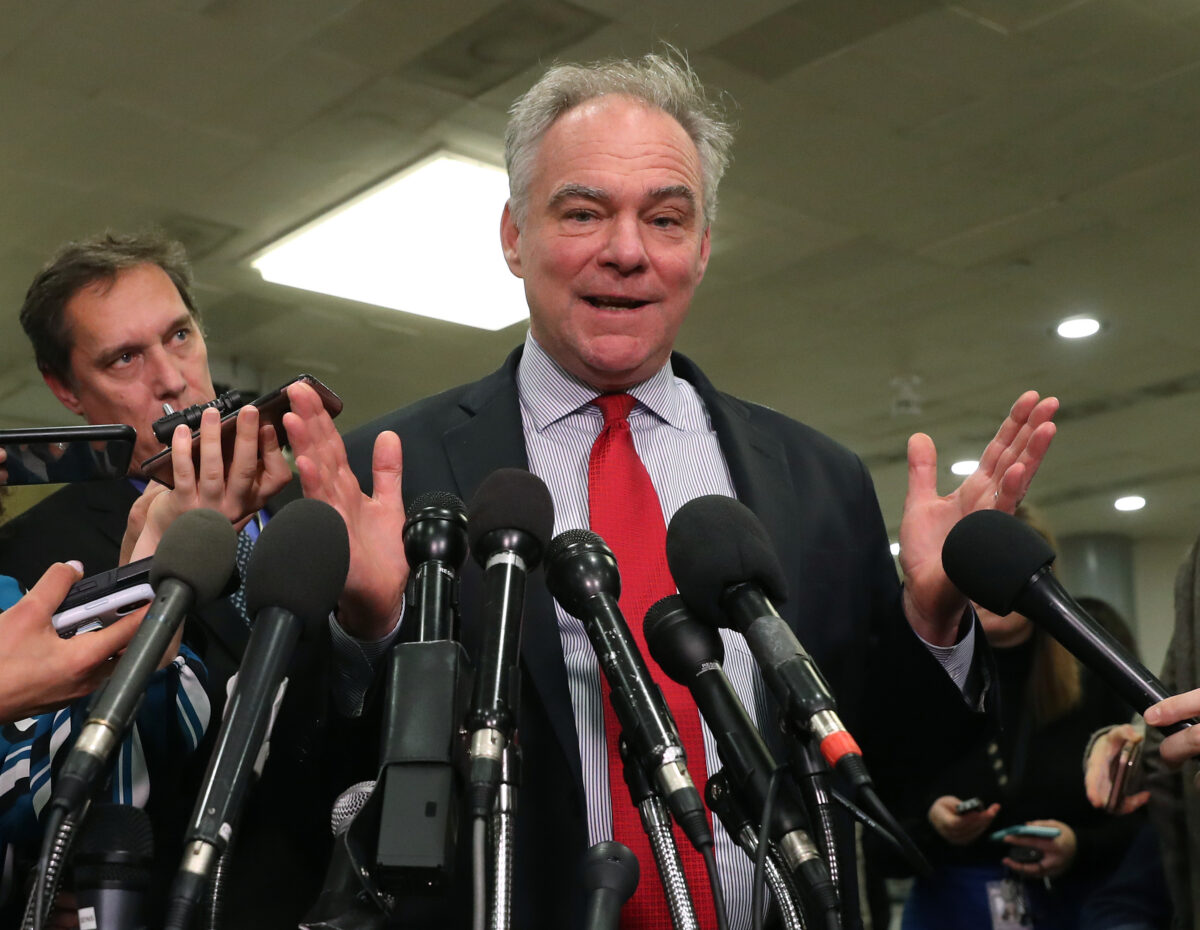 Pelosi and Kaine
Speaking to reporters at her weekly press conference earlier Thursday, Pelosi said the resolution had "real teeth."
"We're taking this path because it does not require a signature of the President. This is a statement of the Congress and I will not have that statement be diminished by whether the President will veto it," she said about the resolution being non-binding.
Pelosi criticized the airstrike Trump ordered to take out Soleimani, who military officials said was responsible for hundreds of American deaths.
"He was a terrible person. Did bad things. But it's not about how bad they are. It's about how good we are," she said Thursday.
Sen. Tim Kaine (D-Va.) introduced a version of the resolution in the Senate last week. Several GOP members said they were considering voting for, or would vote for, that resolution. Republicans hold a 53-47 majority in the Senate.
Pelosi said Wednesday that the House might also consider additional legislation relating to the use of U.S. forces, including a resolution from Rep. Barbara Lee (D-Calif.) to repeal the 2002 Iraq Authorization for Use of Military Force and a bill from Rep. Ro Khanna (D-Calif.) that would prohibit funding for military action against Iran unless money was approved by Congress. On Thursday, she vowed to bring Lee's resolution to a vote soon.