Two Democrats in the House of Representatives voted against both articles of impeachment while a third Democrat voted to approve one of two articles of impeachment against President Donald Trump on Wednesday.
One independent lawmaker voted in favor of impeachment while another Democrat, a 2020 candidate, voted as "present."
The two members of the party who voted against the two articles of impeachment that Trump of abusing his power and obstruction of Congress were Reps. Jeff Van Drew (D-N.J.) and Collin Peterson (D-Minn.), who had both signaled they would not impeach the president.
Rep. Jared Golden (D-Maine) voted for one of the articles of impeachment, abuse of power, but didn't vote in favor of the second article—obstruction of Congress.
Rep. Tulsi Gabbard (D-Calif.) was "present" during both articles, saying in a statement that she "could not in good conscience vote for impeachment because removal of a sitting President must not be the culmination of a partisan process.
"Tragically, that's what it has been," she claimed.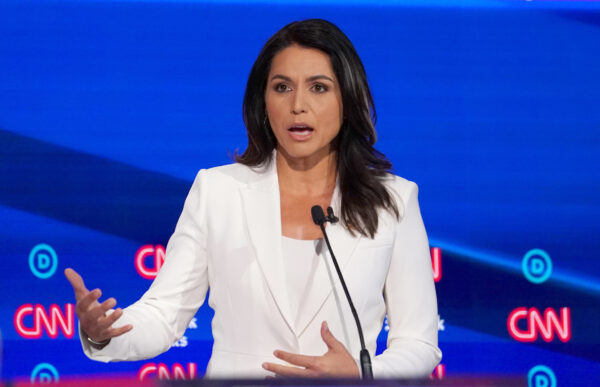 Rep. Justin Amash (I-Mich.), who left the GOP earlier this year, was the lone independent member of Congress to vote for impeachment.
The vote followed a day-long debate on the rules and articles of impeachment, with both Democrats and Republicans revealing little in terms of new allegations or details about why Trump should be impeached.
Van Drew's "no" vote is notable because he is reportedly set to switch parties from Democrat to Republican but voted as a Democrat.
2 Democrats voted against Article 1, Colin Peterson of Minnesota and Jeff Van Drew of NJ. A third Democrat Rep Golden of Maine joined them in voting against Article 2

— Andrea Mitchell (@mitchellreports) December 19, 2019
"This is a big vote. I started discussing this issue and my concerns with it as a Democrat. I think it's appropriate," Van Drew told The Hill on Wednesday afternoon.
Van Drew confirmed that he'll officially switch parties in the near future.
"All of that's going to be clear really soon," he told the news website. "I'm going through the process now, just really getting my house in order. I'm making sure that we have a cogent presentation and discussion about what I'm going to do. So it'll be soon."
On Tuesday night, Golden told his constituents in a statement why he would only vote for one of the two articles.
"Given that the sought-after investigation was solicited from a foreign government, the president's actions are a realization of the Framers' greatest fears: foreign corruption of our electoral process, and a president willing to leverage the powers of his office to benefit his own reelection. This action crossed a clear red line, and in my view, there is no doubt that this is an impeachable act," Golden said in a statement.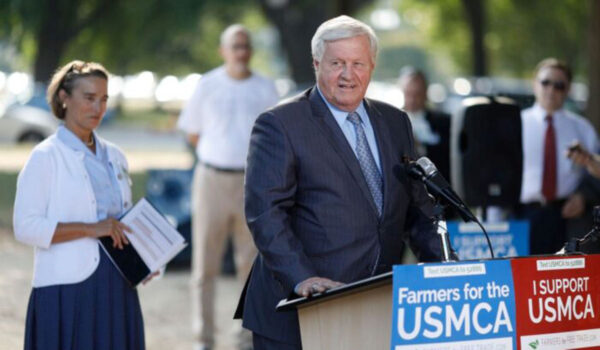 Peterson over the weekend told The Globe that Trump "has not committed a crime," and the case against the president includes only "secondhand" information about Trump's phone call with Ukrainian President Volodymyr Zelensky—which was the Democrats' basis for the impeachment inquiry.
"They've spent a year trying to figure out how they can make a case for [impeachment]. That's backward. I just don't agree with this," Peterson said.