FOUNTAIN VALLEY, Calif.—Young patients were treated to a special Halloween event when Fountain Valley Regional Hospital and Medical Center held its 14th annual Pediatric Trick-or-Treat Parade on Oct. 30.
The children and their families were joined by hospital staff and returning patients, many dressed in costumes, as they all gathered to watch cars decorated with Halloween themes drive by the main entrance.
The small convoy of vehicles was led by Fountain Valley Mayor Cheryl Brothers, followed by members of the Fountain Valley Police, Fire, and Sanitation departments, hospital staff, and City Council members. To the delight of observers, the parade finished with a giant red wagon-car created by Fountain Valley Bodyworks.
"We are thrilled how everybody showed up, because to be honest, we are in uncharted waters. Not only are we wrapped in a pandemic, we have fires, floods, and an election," said Fountain Valley Regional Hospital CEO Kenneth D. McFarland.
"We want to give the [pediatric patients] some sense of normalcy, some sense of hope, and some sense of celebration. So we're very thankful that we had quite the showing today."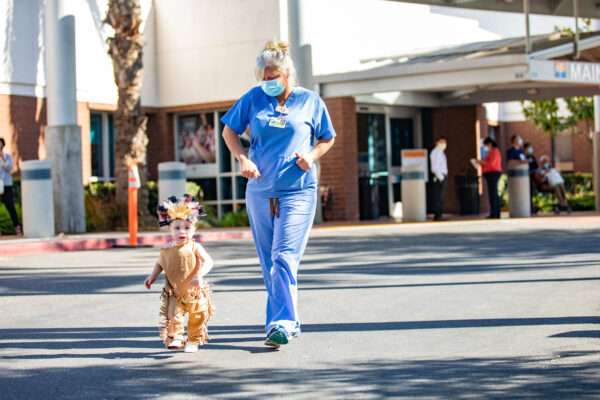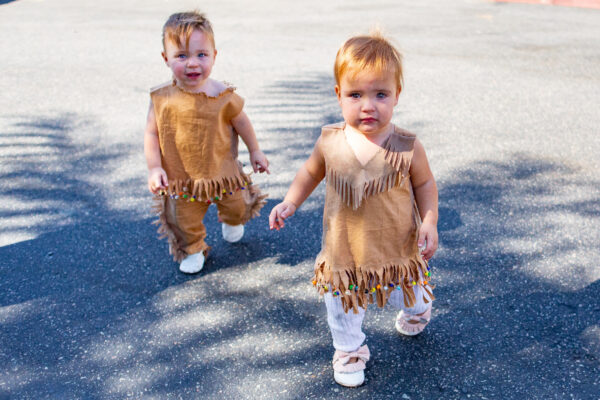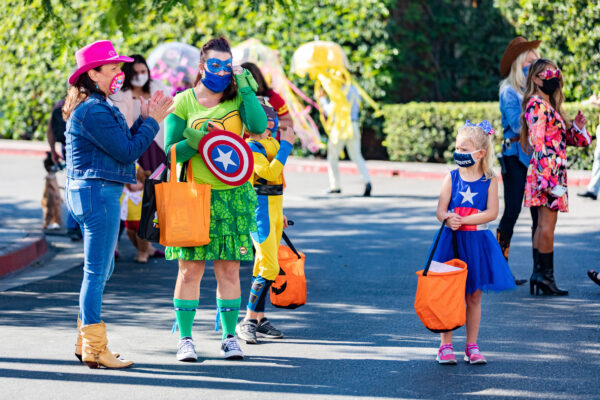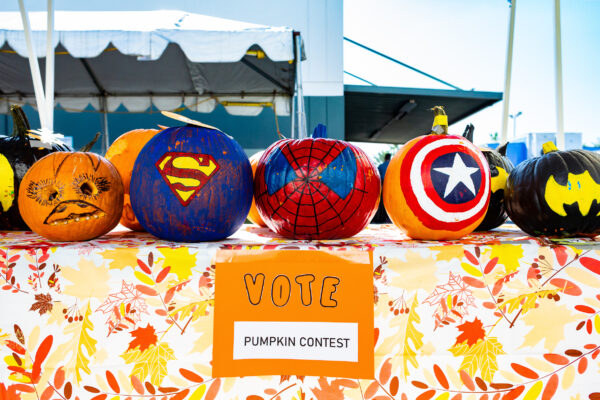 In addition to the parade, children were able to participate in arts and craft stations, dress up activities, and accept gifts that included non-candy treats, books, and costume accessories.
"This is awesome. I love it when the hospital does this. I get to be a part of it every year," Dana Starr, a secretary in the hospital's Neonatal Intensive Care Unit (NICU), told The Epoch Times.
"I've worked in the NICU going on five years, and we get to do all kinds of exciting things for these kids. The hospital is really great at doing that," she said.
Dressed in traditional Native American costumes, 18-month-old twins River and Ryan Smith attended the parade with their mom, Kandice.
The twins—who were born premature and remained in the hospital's NICU for 99 days—returned to enjoy the festivities with hospital staff and patients.
Kandice Smith told The Epoch Times that she treasures the parade for "the joy that it brings them, and the joy that it brings to the staff to see how much they have grown."
"They just bring so much light into everyone else's lives, and it's amazing," she said.
"The staff here at the hospital is great and amazing. I was able to meet a lot of people here, and they took care of me when I was still pregnant at 19 weeks."
After she spoke, her son River wobbled toward his former registered nurse, Hilda McCredie, who helped the twins through the recovery they needed to leave the hospital.
"It is so fun seeing them grow up," McCredie told The Epoch Times, while holding Ryan in her arms.
"A lot of times, we never get to see the kids again unless the parents send us a Christmas card, so it is really fun being able to see them, hold them, and talk to them. I hope that they stay in touch forever."
The joyful atmosphere of the hour-long event was practiced with social distancing and mask-wearing measures.
Said CEO McFarland, "This is beautiful. I am humbled and just completely blown away by the response of our community, and the response of our caregivers, and the showing that we had of all these little ones that first knew of this as home when they were born at this hospital."