An NHS hospital has dropped out of a scheme that proposed to put up recuperating patients in people's spare rooms.
The concept, dubbed NHS Airbnb, is run by the startup CareRooms that is set to run a trial in Essex in a bid to tackle bed shortages.
But a Southend hospital has pulled out of the scheme saying it has "no intention … to support the pilot at this time" per the BBC.
Tom Abell, deputy chief executive of Southend University Hospital NHS Foundation Trust, told the BBC, "We will never compromise the safety and quality of care for patients and we will not support this pilot until the necessary safeguarding and quality arrangements are in place and there has been full engagement and discussion with our local communities on the proposal."
Health groups, doctors, and politicians have called the scheme "ridiculous" and have raised fears over patient safety.
Labour's Shadow Health Minister Justin Madders called it "unbelieveable" on twitter.
Unbelievable, the desperate state of our health and social care sector summed up in one tweet https://t.co/rWdyImKOdk

— Justin Madders MP (@justinmadders) October 26, 2017
On its website, CareRooms promises, "We are working with the local health and care community to provide a safe, comfortable place for people to recuperate from hospital.
"To do this, we are transforming spare rooms and annexes into secure care spaces for patients who are waiting to be discharged."
The prospective "hosts" could earn up to £1,000 (US$1,300) per month renting out their spare rooms to patients. No previous caring experience is required but they would need to go through safety checks to join the scheme.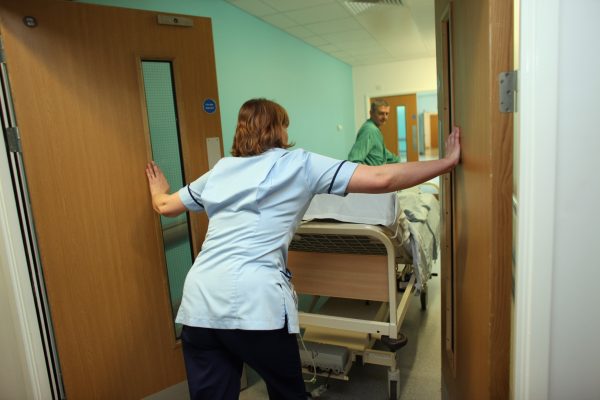 The scheme is the brainchild of Harry Thirkettle, a part-time emergency registrar in Essex.
Thirkettle said to the Health Service Journal, "We are not going off half-cocked. … We are not going to start taking on patients until we have satisfied all these different organisations' governance procedures and committees. We are really carefully considering this and making sure it is as safe as possible."
But the campaign group Save Southend A&E told the journal, "We are shocked that an NHS trust is endorsing such a company … offering beds in private residential homes opens a huge can of worms for safeguarding, governance, and possible financial and emotional abuse of people at their most vulnerable time."
Six thousand patients take up beds across the NHS on some days, when they no longer require hospital treatment according to The Telegraph.
The Association of Directors of Adult Social Services told the newspaper that the scheme 'raised questions' about the safety of patients.