The head of a leading hospital in the novel coronavirus outbreak epicenter of Wuhan has died of the deadly disease.
Liu Zhiming, 51, was the director of Wuchang Hospital and a neurologist. State media have confirmed that he died on the morning of Feb. 18. He is the highest level health official to succumb to the virus, known as COVID-19.
The director and party secretary of the publicity center within the Health Commission of Hubei first reported that Liu had died around 10:00 p.m. local time on Feb. 17 through Weibo, a popular Twitter-like Chinese social media platform.
In the post, which was subsequently deleted, he described Liu as the first hospital director to have "sacrificed" his life to fight the virus and expressed "profound condolences."
Red Star News, an affiliate of Chinese media Chengdu Economic Daily, confirmed the news through multiple sources from Wuchang Hospital.
Liu had been in good health over the years while working at the hospital and during his previous post as a vice director at the Wuhan Third Hospital, a doctor acquainted with Liu told the outlet.
State media announced his death on Feb. 18, saying that he died after emergency treatment proved futile.
Liu's last public appearance was in mid-December during the high profile visit of a cardiovascular specialist when he made a speech to introduce the hospital.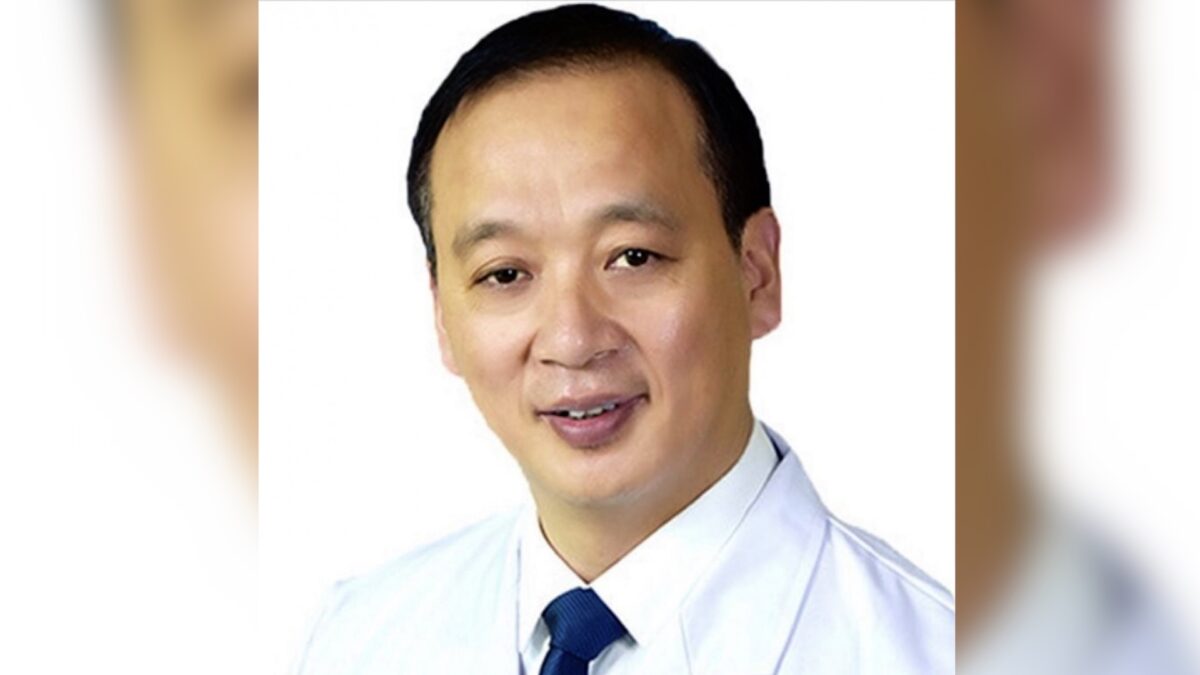 Just three days earlier, a nurse from the same hospital named Liu Fan (no relation with Liu Zhiming) had also died of the virus aged 59. According to the hospital's Weibo account, Liu Fan had not been assigned to work on the frontlines like the fever ward because of her advanced age. Her brother and parents were also diagnosed with the virus.
Two professors from Wuhan's Huazhong University of Science and Technology, including a transplant surgeon at Tongji Hospital, also died of the disease over the past two weeks.
At least six other medical workers have died of the virus, according to the National Health Commission.
According to a Feb. 17 medical report, as many as 3,019 health workers contracted the virus from the period between Dec. 8 and Feb. 11, although only 1,716 of them were formally diagnosed.
Confusion
Confusion arose just hours after the party secretary's Weibo post when Liu's wife reportedly told Pear Video, a leading Chinese short video platform, that he was in critical condition and was relying on an ECMO machine (extracorporeal membrane oxygenation) to support his breathing. She added that his illness had lingered for over 20 days. Liu was transferred to Wuhan Tongji Hospital on Feb. 14 and has been under intubation since, she said.
The voice in the video was electronically altered. The Epoch Times is unable to independently verify the video's authenticity.
The Epoch Times contacted the hospital at around 10 a.m. local time, and a staff member confirmed that "he was being treated," but did not provide more information. Another hospital employee said they were not aware of the issue beyond the online discussions.
China Daily and several other state run media had also run reports on Liu death, but subsequently deleted their articles and social media posts, in a fashion reminiscent of the death of Wuhan doctor and whistleblower Li Wenliang less than two weeks ago.
Liu's time of death was 10:30 a.m., according to Chinese state media, citing a medical team dispatched from Beijing.
Death of Whistleblower
Li, one of the city's eight medical professionals who blew the whistle about a "SARS-like" outbreak in late December, had been reprimanded by Chinese police for "rumor-mongering" before his death from the virus.
An ophthalmologist, he became unwittingly infected while treating a patient who carried the virus. Soon, his parents also became sick. Li passed away on the morning of Feb. 7 at the age of 34, leaving his 5-year-old son and pregnant wife.
The conflicting reports and backtracking of Li's death, however, sparked anger on the internet.
State media initially reported that Li died of organ failure on the evening of Feb. 6, which soon ignited an outpouring of grief nationwide. Around midnight, however, the hospital said on Weibo that they were still trying to revive him. They also put him on life support.
The next few hours saw online censors beginning to scrub news and web posts regarding Li's death from the internet. At 4 a.m., state mouthpiece People's Daily eventually confirmed his death in a social media post.
On Chinese social media, people mourned for Li and accused the officials of putting out a political show to control public opinion.
"They won't even let him die with dignity," a person commented.
Another remarked: "Don't you see that you can only die if they want you to?"
On Feb. 11, four U.S. senators introduced a resolution in honor of Li.
"The authorities silenced Dr. Li the medical professional, but Dr. Li the citizen made a call for greater openness and transparency that will reverberate long after his passing." Senator Tom Cotton (R-Ark) said at the time.