LOS ANGELES—In unity there is strength. No need to tell that to Dassler Dazha, a former telenovela actor in his native Venezuela and present-day floral designer in Los Angeles. Dazha is the dynamo-in-chief behind the movement to scrub up a stretch of eyesore along Western Avenue, between Santa Monica and Hollywood Boulevards, in Los Angeles, and label it "Little Venezuela."
The envisioned enclave expects to sparkle with cafes, art galleries, and trendy shops in the vein of Sabana Grande, a Greenwich Village-like strip in Caracas.
"Little Venezuela will bring people of Venezuela in Southern California together in one small area," states Dahza, "to let us forget all that is happening in Venezuela [political and economic unrest] and to celebrate our culture."
It is to be the first community of its kind in the United States, he claims, aside from Doralzuela, an endearing term for Doral, Fla., home to the largest Venezuelan community in the United States.
Dahza's anticipated completion of the project within the next 3 to 5 years appears to be uphill considering the lack of funding and coalescence of people to work alongside him. The path also needs to satisfy bureaucratic hurdles. None of this seems to deter him.
The concept for Little Venezuela draws inspiration from the many ethnic communities in Los Angeles such as Koreatown and Little Armenia. "If they can do it, so can we," Dahza says.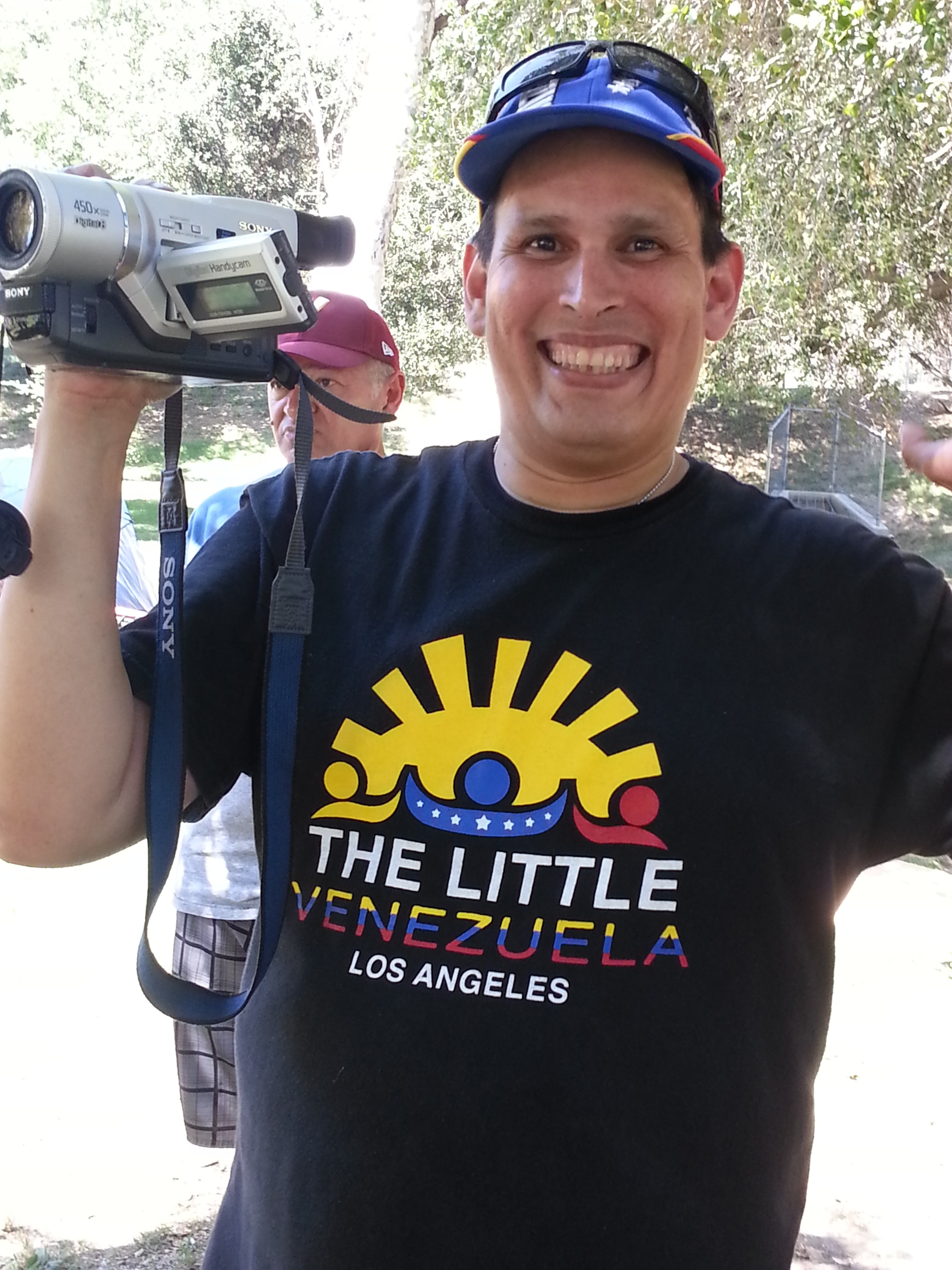 But whereas these communities are tightly woven and exude a common affinity with organized systems that support social and business networks—and, at least on the surface, are apolitical—the estimated 6,000 Venezuelans in Southern California are vociferous in their disgruntlement with the present Venezuelan government and are not so close-knit or organized, and are thinned out over a wide geographic area. "We're all over the place," says Dahza.
In his 17 years of living in the United States, Dahza has been a self-starter, beginning with learning English on his own, without enrolling in ESL classes. For his role as Little Venezuela project leader, Dahza ground his teeth in community activism. Last year, he organized a local SOS Venezuela rally, a nationwide outpouring to stir public sentiment on the political climate in Venezuela.
He says his activism made it necessary for him to change his last name out of concerns for the safety of family back in Venezuela. In March of this year, he led a demonstration that thwarted the unlawful sale of pot to minors in the proposed Little Venezuela corridor.
In that organized activities for Venezuelans in Southern California are rare, Dazha's Facebook group Venezolanos Unidos en Los Angeles, which claims nearly a thousand members, is a bullhorn for announcements and events, which is hoped to be a base for building Little Venezuela.
The page was useful in publicizing a daylong picnic last month in Griffith Park, in Los Angeles. Scores of Venezuelans and friends showed up, including Venezuelan-born film star Maria Conchita Alonso, also fêted for her birthday with an elaborate cake and the singing of a birthday song unique to Venezuela.
If the picnic was any indication, combustible mixtures of politics and business could portend to carry over to the proposed Little Venezuela.
Disdain for the late Venezuelan president Hugo Chavez—referred to not by name but by "ese" (that)—and the system he created manifested in conversations and the live playing of traditional Venezuelan classics featuring traditional Venezuelan instruments el cuatro, which resembles a ukulele, maracas, and la charrasca (a cylinder-shaped percussion instrument). Sing-a-longs as Viva Venezuela and Amarita, somewhat sacrosanct in Venezuelan lore, took a turn for impromptu verses of political satire.
Literally, an emblem of the political divisiveness was on display: The Venezuelan flag. It had seven stars instead of the eight stars on the official flag, established by Chavez in 2006, said to honor Simon Bolivar, the liberator of Venezuela. An "SOS Venezuela," banner, the letter "O" drawn with "bleeding" colors of Venezuela, sounded a melancholic note that Venezuela was in desperate need of outside rescue.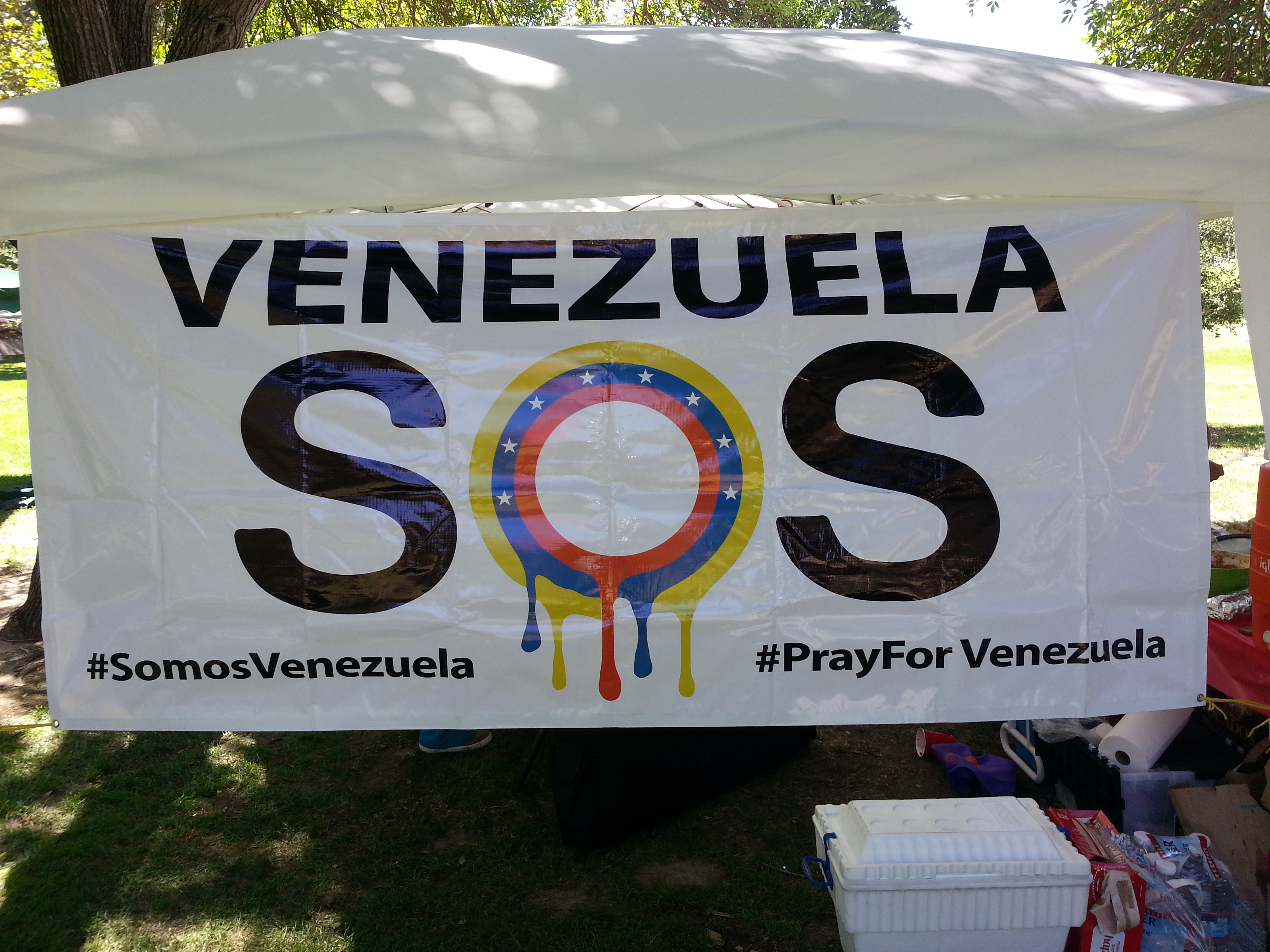 "We're hurt, very hurt," says Dahza. "Our spirit is low and not the same that we used to have." The picnic in Griffith Park, therefore, was therapeutic.
Adds Dahza: "No food, no medicine, our families back there [in Venezuela] suffer. Those with money have nothing to buy, not even basics like flour, toilet paper."
One of the missions of Little Venezuela, he notes, besides serving as a de facto support network, would be to assemble care packages for Venezuela.
Although ever-important funding for Little Venezuela is thus-far scant, the project does have an important ally in the Latino Economic Empowerment Round Table.
In the interim, the tightrope for Dahza to walk is to not let the emotions of politics overtake the spirit and mission of Little Venezuela, which, he stresses, is "to show that our culture matters [and that] we are hardworking people with a lot to contribute to America."