Hundreds of thousands of Hongkongers again returned to the streets to rally against police violence on Aug. 4, as a weekend of protests again culminated in clashes with police.
This is the ninth consecutive week of mass protests as Hongkongers' initial request for the government to shelve an extradition bill has evolved to include demands for universal suffrage in electing the city's officials.
The bill, which would allow the Chinese regime to seek extradition of criminal suspects, drew widespread opposition as many feared that individuals could be transferred to mainland China and trialed in its courts, notorious for their disregard of the rule of law.
The Hong Kong administration has temporarily suspended the bill amid escalating public pressure, but locals remain unsatisfied and have called for its full withdrawal.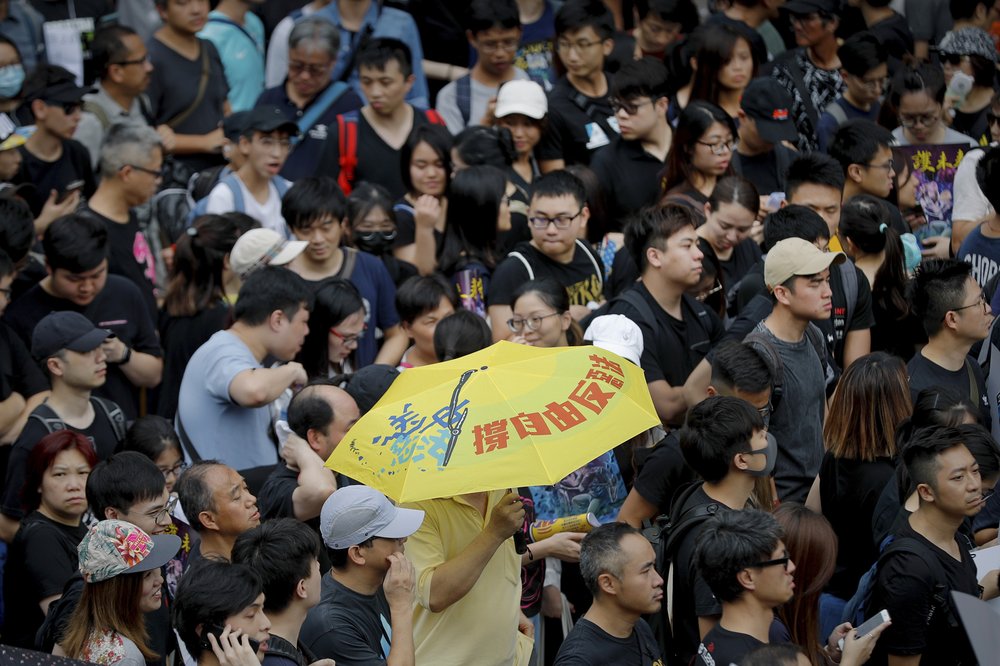 On Sunday, two protests took place. First, a march set off at noon from Po Tsui Park in the eastern town of Tseung Kwan O. Organizers estimated that roughly 150,000 attended.
They chanted slogans that reflected their demands, such as "Establish Independent Investigation Commission [into police use of force on protesters]," "Institute Universal Suffrage," and "Shame on Hong Kong Police."
For Hong Kong's Future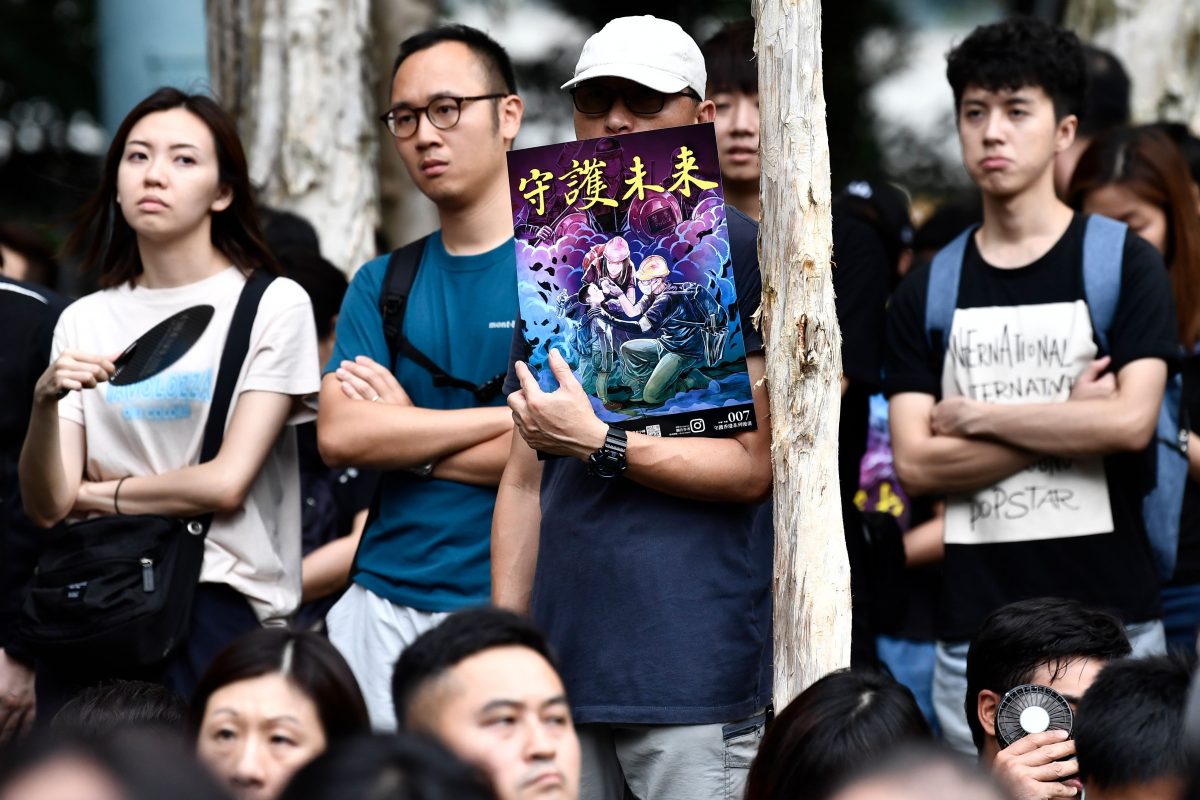 The march saw many young faces, including some in primary school.
An 11th grader surnamed Tang said he has joined multiple protests in recent weeks. He expressed disappointment over the government's neglect of public sentiment and the "police-created violence"—referring to accounts of police's rough handling of protesters who occupied the streets.
"I think we are safeguarding Hong Kong. … In the long run, if we don't do it, what will be Hong Kong's future?" Tang told the Hong Kong bureau of The Epoch Times, adding that he plans to continue protesting until the government hears their calls. "I think we need to come out and demonstrate to society once again how united we Hongkongers are."
A recent college graduate surnamed Chan said: "Many people can't see a way out. … Watching Hong Kong decline to where it is today is really painful."
The demonstrators also criticized what they believed was a pro-Beijing slant in protest coverage by local media—including the Tseung Kwan O-based broadcaster TVB, which in recent years saw Chinese companies purchasing its shares.
Later in the district of Sai Wan, about 20,000 black-clad protesters gathered for a rally authorized by the police. The crowd then marched out onto the streets despite not having received police approval.
Evening Clashes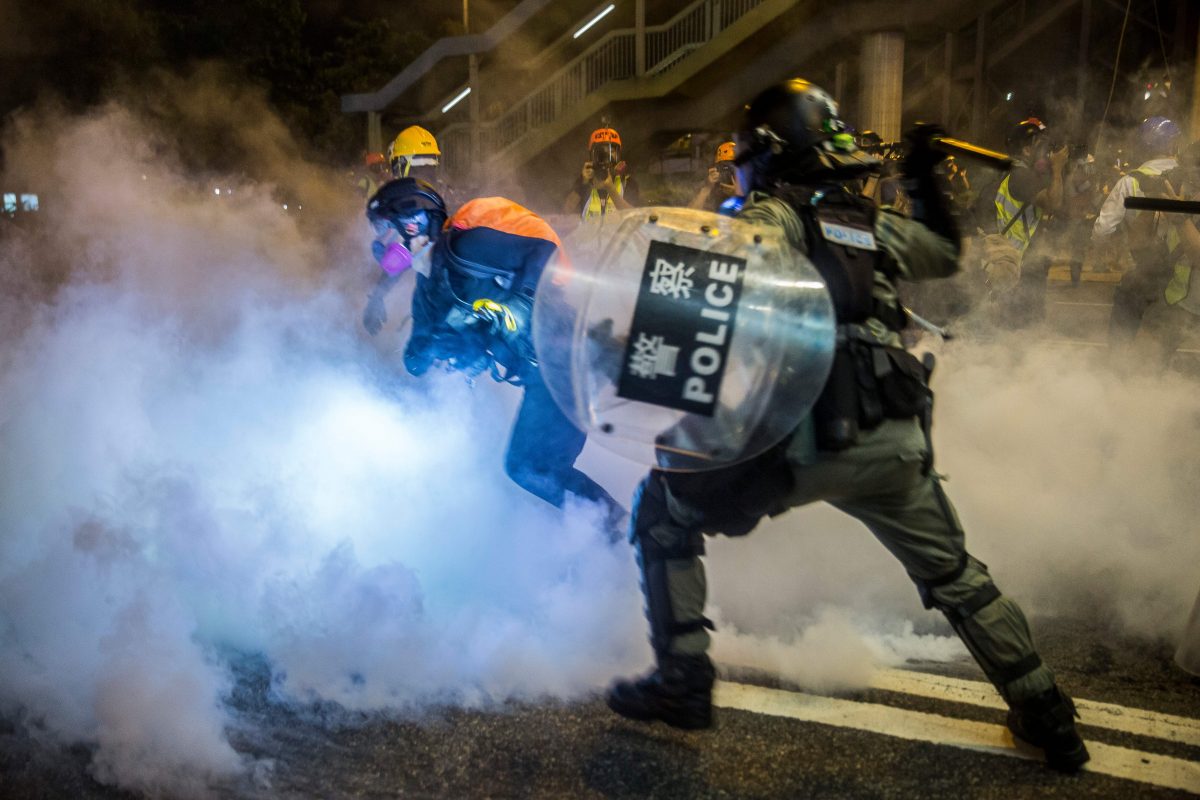 After the demonstration ended peacefully in Tseung Kwan O, around 400 people surrounded the district police station, with some throwing eggs or bricks. Several windows were broken.
The police responded by warning that they would disperse the protesters by force, who quickly withdrew to the roads near the Tseung Kwan O metro station. Some nearby residents showed up and demanded that the police leave. After 11 p.m., some officers suddenly rushed toward the group of residents. In the melee, one civilian said a police officer struck him from behind as he was walking away, causing an open head wound, according to RTHK.
Another group of demonstrators in yellow helmets and black masks made makeshift barricades and taped traffic signs in Causeway Bay, a popular shopping district, bringing the traffic to a temporary halt. Police fired tear gas bullets to disperse them.
Officers arrested 12 people on Aug. 4 for unlawful assembly. Another 358 demonstrators were found with weapons and other items, but were released after police searched them and recorded their personal information, according to the police.
Saturday Protests
A similar pattern occurred on Saturday. Organizers said roughly 120,000 took part in a march in the Mong Kok district.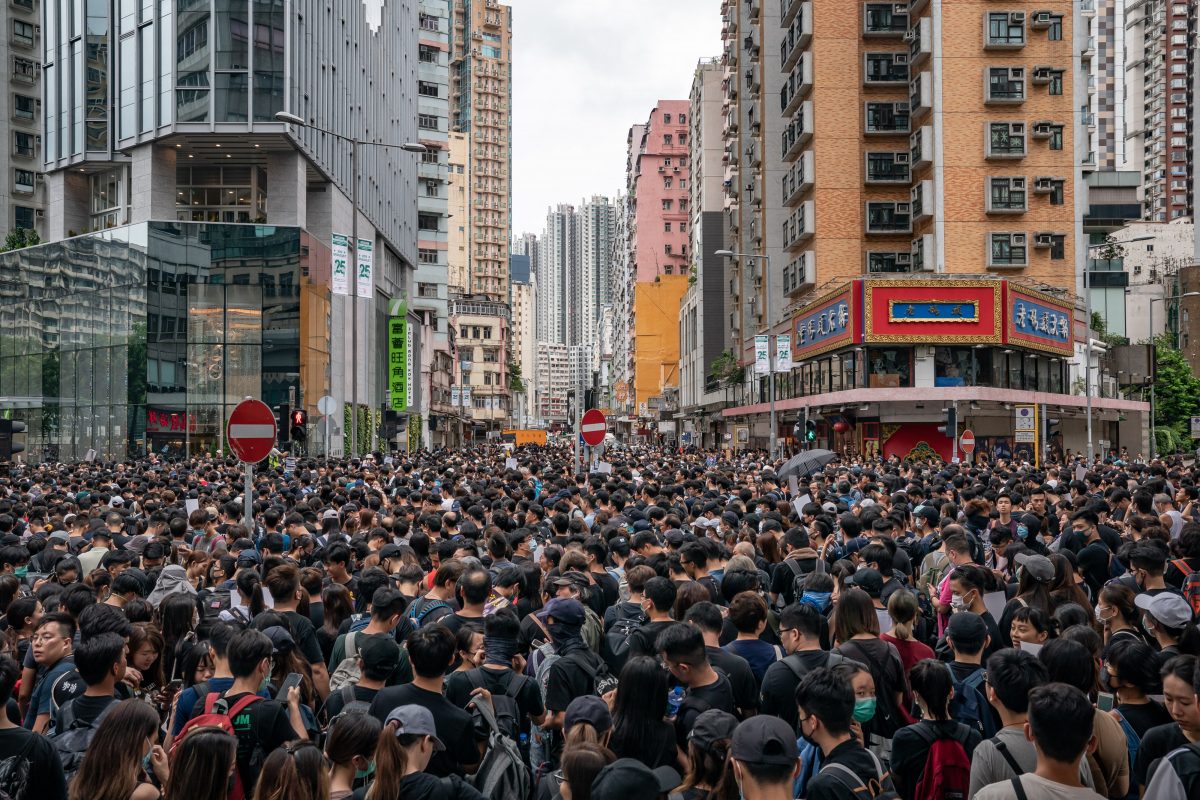 Afterward, some decided to continue marching on the streets. In an act of civil disobedience, protesters temporarily blocked major roads in the Yau Tsim Mong District in Kowloon, including the Cross-Harbour Tunnel—a major road connecting Hong Kong Island and the Kowloon peninsula.
Throughout the night, other protesters were seen surrounding various locations in Mong Kok and Tsim Sha Tsui, a shopping and nightlife district in Kowloon. According to Hong Kong media, police fired rounds of tear gas to disperse these protesters.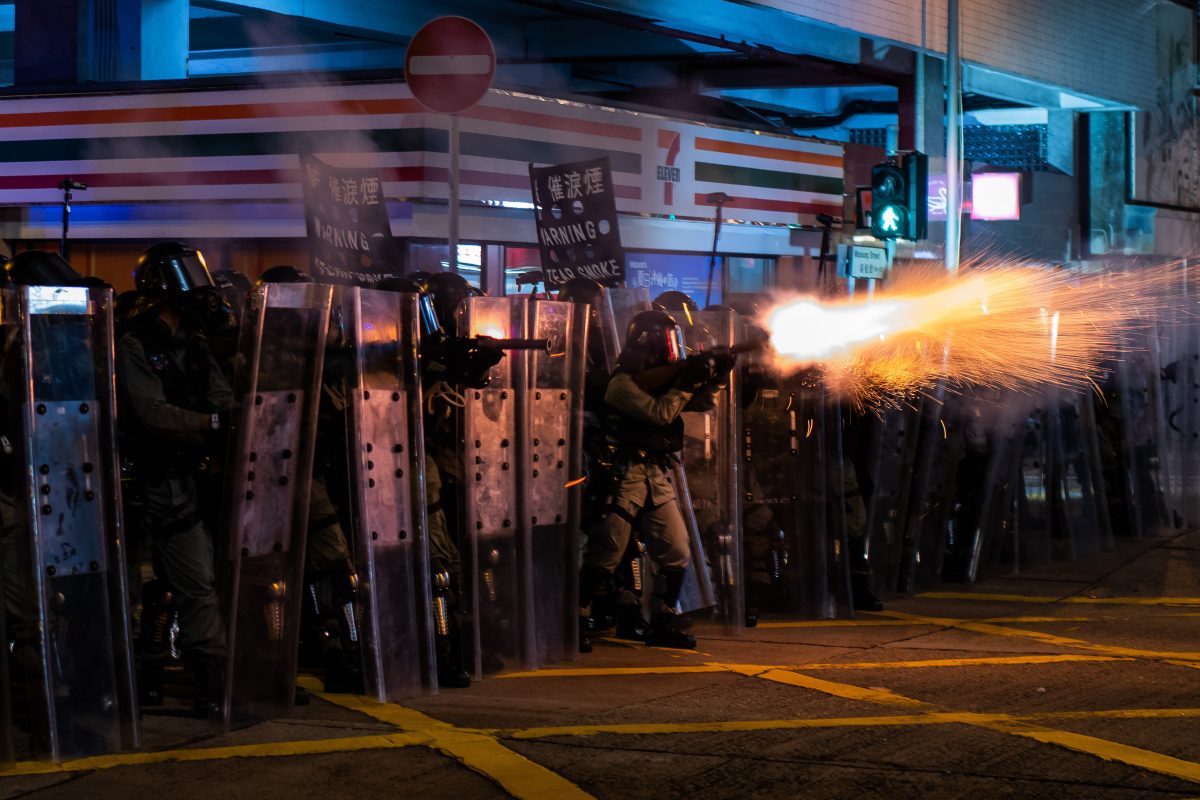 Particularly intense clashes between protesters and police broke out in Wong Tai Sin, a residential district of Kowloon. Police fired tear gas as tensions escalated at the local MTR station. Meanwhile, protesters were also seen surrounding the Wong Tai Sin Disciplined Services Quarters, a housing complex where many police officers live, throwing items at buildings and damaging gates.
By the end of Saturday night, more than 20 people were arrested for offenses such as unlawful assembly, possession of offensive weapons, and assault.
According to Hong Kong media HKFP, some local residents at Wong Tai Sin tried to help protesters by stopping police vehicles that were carrying arrested protesters.
The Hong Kong government issued statements on Saturday and Sunday evening condemning the protesters for having "maliciously committed serious unlawful acts," while reiterating an earlier appeal for the city's civil servants to remain loyal to the government ahead of a planned Aug. 5 mass strike.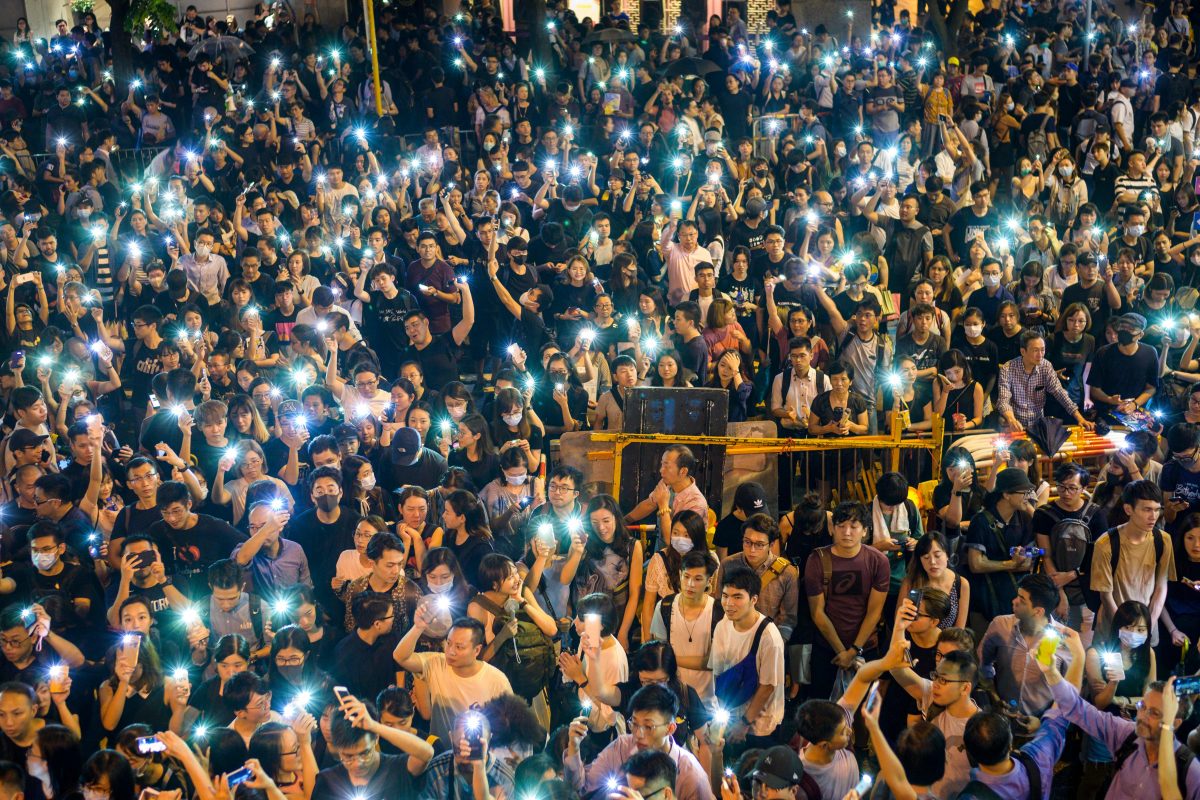 Around 40,000 civil servants joined a rally on Friday in support of protesters' demands. The strike, first suggested on online forums where protesters discuss plans, has received backing from at least 24 local industries, including civil servants, trade associations, media, the airline industry, the Hong Kong Disneyland Trade Union, and over 100 local shops. Several banks also announced that they would allow flexible working schedules that day, allowing employees to join the strike.
Protesters have organized seven rallies across Hong Kong in support of the strike. As of press time, six rallies have been granted police approval.
The Hong Kong bureau of The Epoch Times contributed to this report.