One year after Hong Kong witnessed the dramatic escalation of ongoing anti-CCP, pro-democracy protests, city leader Carrie Lam has requested for Hongkongers to leave behind the chaos of the past year to become good citizens of China for its the ruling Chinese Communist Party (CCP).
"The immediate issue is to prove that 'one country, two systems' work well in Hong Kong," Lam said in her weekly press conference on June 9. "[T]o prove that Hong Kong people are reasonable and sensible citizens of the People's Republic of China—that we could be trusted to continue to have our own way of life, and our own way of systems within the whole country."
Lam was responding to a reporter's question about remarks made by Zhang Xiaoming, the deputy director of the Hong Kong and Macau Affairs Office—Beijing's top agency for handling those territories' policies.
Speaking at an online seminar on Hong Kong's mini-constitution, known as the Basic Law, Zhang suggested on June 8 that Hongkong's protesters needed to behave if Beijing was ever to consider extending the "one country, two systems" agreement with Britain past 2047.
Under the handover agreement—the Sino-British Joint Declaration—signed in 1984, the Basic Law was drafted, which is meant to guarantee the city a high degree of autonomy for at least 50 years after 1997.
In response to Zhang's comments, U.S. Rep. Ted Yoho (R-Fla.) said that Beijing's recent actions had already compromised Hong Kong's autonomy.
"Aside from Hong Kong no longer being autonomous from mainland China due to unilateral actions from the CCP, suggesting Hong Kong 'behave' itself after its freedoms have been stripped and its people have been met with police brutality is beyond insulting," the congressman said on Twitter.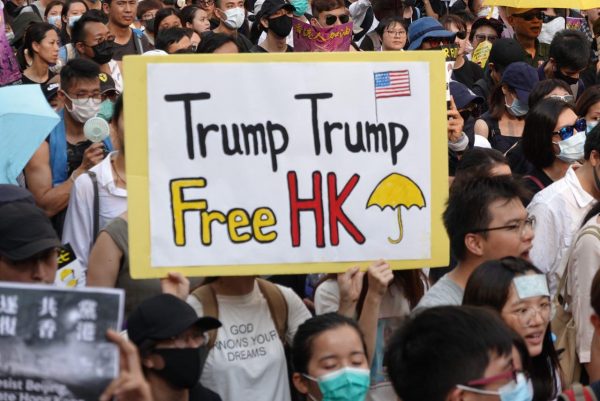 Precisely one year ago, over 1 million Hongkongers took to the street to protest the pro-Beijing Lam government's now fully-scrapped extradition bill—marking a significant escalation in the ongoing anti-CCP movement. The following weekend, an estimated 2 million Hongkongers continued their calls for their freedoms to be protected from abuse by the CCP.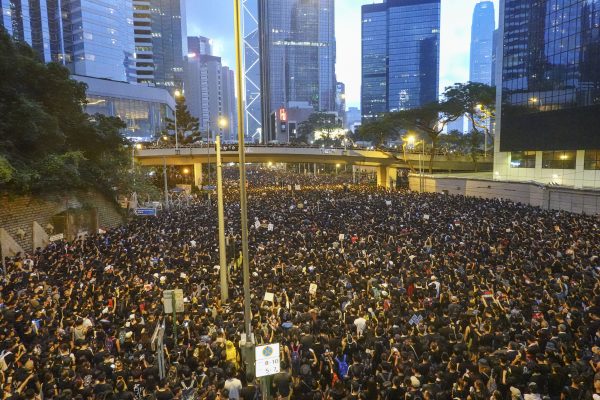 At that time, people had taken to the streets out of fear that the city's judicial autonomy would be eroded since people living and traveling through Hong Kong could be extradited to China and put on trial in their courts, which are subordinate to the ruling Communist Party.
Protesters' demand to see the extradition bill scrapped slowly evolved in calls to ensure autonomy from Beijing, including universal suffrage. Recently, local protesters added one new demand—opposition to Beijing's proposed national security law for Hong Kong, which would make any criticism of the CCP a crime in the former British colony.

Lam spoke of her views on how Hong Kong citizens should act: they should support Beijing's national security law; everyone, including her cabinet and local lawmakers, should "learn some lessons" from the "chaos" seen in Hong Kong over the past year; and people should not take part in any proposed referendums since there is no legal basis for such actions under Hong Kong's Basic Law. She also advised against general strikes opposing the national security law.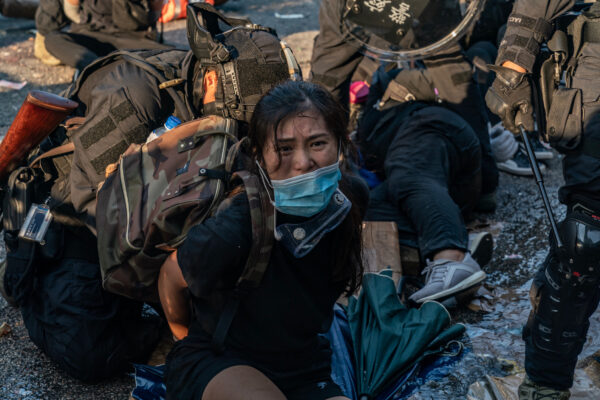 A coalition of more than 20 labor unions and a student group announced on Saturday that they will hold an internal referendum for its members on June 14, reported local media RTHK. The referendum will determine if they will hold a general strike against the national security law.
On Monday evening, Lam again defended the need for Beijing's national security law, saying in a Facebook post that the law would provide a "stable and secure social environment in the city."
Civil Human Rights Front (CHRF), the organizer of the June 9 rally last year, issued an anniversary statement, saying that the day marked "the beginning of our togetherness in defending our beloved city."
"In the past year, we have been steadfastly resisting police brutality, triads, evil laws, and white terror."
CHRF also announced that it will file an application to hold a mass rally on July 1 to resist the "evil" national security law and to "fight hard" for Hong Kong and its future. On July 1 last year, about 550,000 Hongkongers marched in a rally organized by CHRF against the extradition bill.
"We fought the extradition bill then, we fight the national security law now. The [Chinese] regime is growingly aggressive and repressive, the world knows more clearly what CCP China is like," Lo Kin-hei, city councilor and vice-chairman of the local Democratic Party, said on Twitter after Lam's presser.