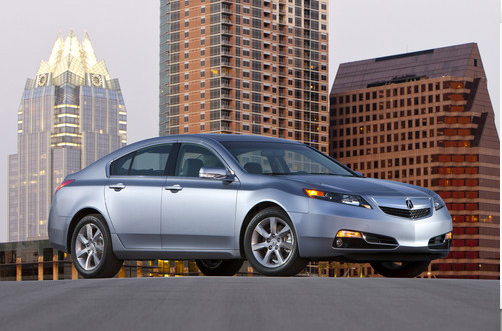 Honda Motor Co. Ltd. announced on Thursday that its luxury vehicle division Acura is voluntarily recalling 56,881 sedans in North America to replace a power steering hose.
The recall affects 52,615 TL sedans from the model years 2007 and 2008 in the United States and another 4,266 in Canada. The Japanese automaker said overtime the hose could leak fluid and evenb cause a fire.
Up to now, "no crashes, injuries, or fire have been reported related to this issue," Honda said in a statement.
Acura said it encourages owners of all affected vehicles to take vehicles to an authorized dealer as soon they receive a mail notification, which Acura will send out starting mid-June. Owners of vehicles can also determine if their vehicles need repair by visiting www.recalls.acura.com or by calling (800) 382-2238 and selecting option 4.
Honda recalled 273,000 TLs in 2008 for a similar problem. The previous recall affected the 2004 through 2008 models.