The sham feel-good story that netted $400,000 has finally caught up with homeless veteran Johnny Bobbitt, who on March 6 pleaded guilty to conspiracy to commit money laundering.
Over 14,000 people donated to a GoFundMe campaign in 2017 in the wake of a viral story about Bobbitt using his last $20 to help out a woman who had gotten stranded on a Philadelphia highway in the wrong part of town.
That woman, Kate McClure, who took the story viral, was real—but the story wasn't.
McClure, 28, also pleaded guilty to one count of conspiracy to commit wire fraud, according to The Inquirer.
The two still face conspiracy and theft-by-deception charges in a pending case brought by Burlington County prosecutors, together with her former boyfriend, Mark D'Amico.
According to ABC11, the guilty pleas on March 6 came as part of a plea deal.
According to ABC, Bobbitt 36, faces a maximum of 10 years in prison and will be sentenced at a later date. However, some reports said he could face as little as 6 months in jail.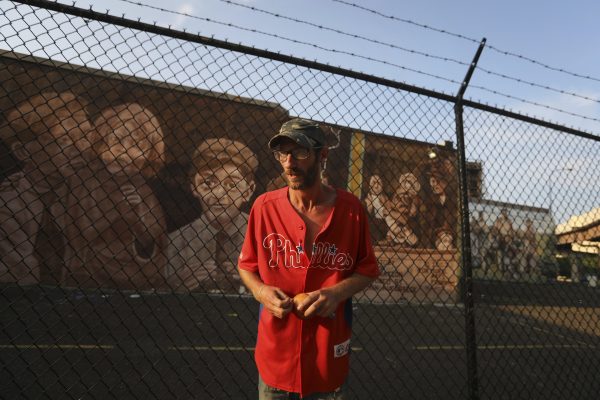 Bobbitt told the court he helped concoct the story and opened a bank account in December 2017 to deposit $25,000 of the donations, according to the Inquirer.  D'Amico helped him open the account, he said, and McClure deposited the money.
To encourage more donations, he allowed a photograph of himself with the couple to be posted online.
He appeared in various media interviews, repeating the story.
Bobbitt claims he played only a minor role in the scam and received only a small proportion of the money.
It was Bobbitt's small share of the money that prompted the unraveling of the scam.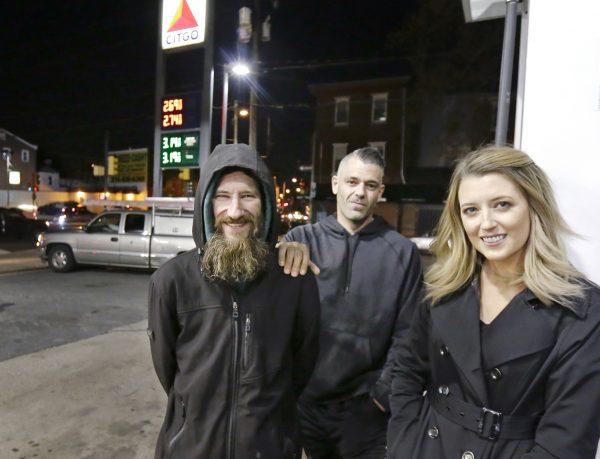 Almost a year after the story, Bobbitt announced he was suing the couple, claiming they that while they lived a lavish lifestyle with the latest phones and top-brand bags and sunglasses, he lived in a trailer on their driveway.
However, the ensuing police investigation uncovered far more than Bobbitt had intended, exposing how all three them had fabricated the story.
McClure admitted in court that she used electronic services to pay for vacations, a BMW, and other purchases.
She told the judge that she had only set out to raise $10,000, to help find Bobbitt a home.
The fabricated story claimed that Bobbitt, a former Marine and first responder, spent his last $20 to help McClure buy gas after her car broke down on the I-95 exit ramp near Philadelphia.
McClure posted the heartwarming rescue story on social media, directing people to a GoFundMe page set up to collect funds ostensibly to help Bobbitt get a leg-up in life.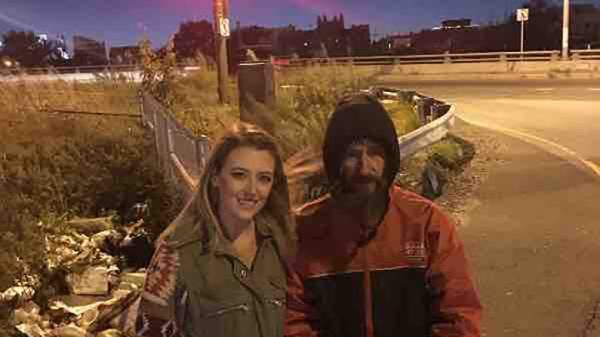 "Let's do something special," McClure wrote, as news of the homeless man's alleged selfless act quickly went viral.
The funding response was overwhelming. The goal was $10,000, but within nine months the amount collected reached $402,706—an extraordinary result that received broad media coverage.
McClure said on the GoFundMe page that the money would be used to buy Bobbitt a house and truck, and the rest would be placed in two trusts—one that would let him "collect a small 'salary' each year" and another for his retirement.
In fact, McClure had met him a month before the entirely fabricated story went viral, the court heard according to CBS.
According to McClure's attorney she met Bobbitt, she offered him food and blankets, and then decided she and D'Amico should do more to help him find a place to live.
According to the prosecutors, they gave Bobbitt about $25,000, county prosecutors said, some of which he spent on drugs.
GoFundMe says it has refunded all the donations.
Tom Ozimek contributed to this article.