Hurricane Harvey has affected approximately 100,000 homes, according to Homeland Security adviser Tom Bossert.
The White House will be asking Congress for emergency funds to fix or rebuild the homes of those affected by the disaster, Bossert said, according to BBC.
The vast majority of the people hit hardest by the hurricane do not have flood insurance, the Washington Post reported. About 80 percent of the people were not insured for floods when the storm struck, spelling financial disaster for many.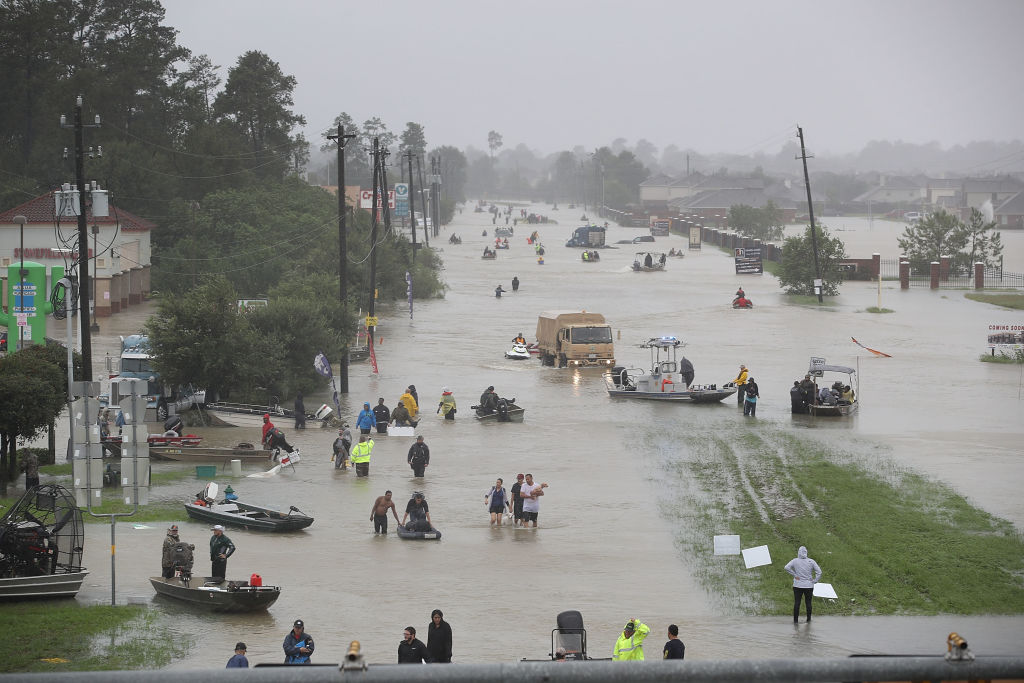 The hurricane, which was later downgraded to a tropical storm, took the lives of at least 39 people after it made landfall last Saturday.
President Donald Trump pledged $1 million of his own money to the relief efforts, and donations are pouring in from citizens and celebrities all over the country.
The storm has displaced more than 1 million people, with 45 feared dead from flooding that paralyzed Houston, swelled river levels to record highs and knocked out the drinking water supply in Beaumont, Texas, a city of about 120,000 people.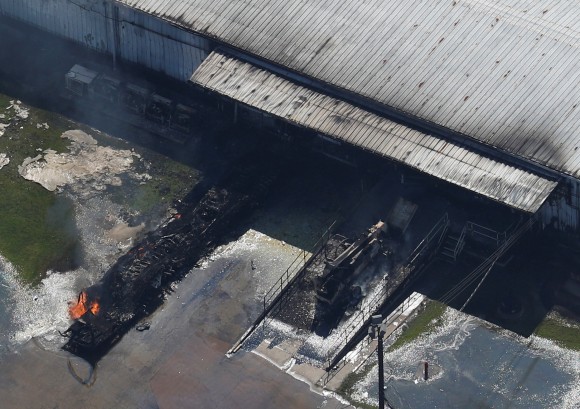 Chemical maker Arkema SA said that a fire started on Thursday in a truck storing chemicals at a flooded plant 25 miles east of Houston had burned itself out by Friday, but that more blasts were likely in eight other trucks storing the same chemicals in the coming days. Police were enforcing a 1.5-mile exclusion zone around the Crosby, Texas, facility.
With three months remaining in the official Atlantic hurricane season, a new storm, Irma, has strengthened into a Category 3 storm on the five-step Saffir-Simpson scale, on Friday. It remained hundreds of miles from land but was forecast to possibly hit the U.S. territory of Puerto Rico, the Dominican Republic, and neighboring Haiti by the middle of next week.
Harvey shut down about a quarter of U.S. refinery capacity, much of which is clustered along the Gulf Coast, and caused gasoline prices to spike to a two-year high ahead of the long Labor Day holiday weekend.

With the presence of waterborne contaminants a growing concern, the National Weather Service issued flood watches from Arkansas into Ohio on Friday as the remnants of the storm made their way through the U.S. heartland.
Houston Mayor Sylvester Turner on Twitter on Friday called for voluntary evacuations of flooded homes in the city's northwestern Gessner neighborhood. He said he would consider a mandatory evacuation order if not enough people left the area.
Reuters contributed to this report.
From NTD.tv