Pentagon officials said the U.S. military has successfully tested a defense system capable of knocking down intercontinental ballistic missiles.
The Missile Defense Agency (MDA) said in a March 25 statement that a system meant to protect the United States against attacks successfully intercepted a mock missile.
"The GBI-Lead destroyed the re-entry vehicle, as it was designed to do," the MDA stated, referring to the role played by the ground-based interceptors that are one component of the complex network of tools designed to thwart missile attacks by enemy countries.

Officials said the other system "looked at the resulting debris and remaining objects, and, not finding any other re-entry vehicles, selected the next 'most lethal object' it could identify, and struck that."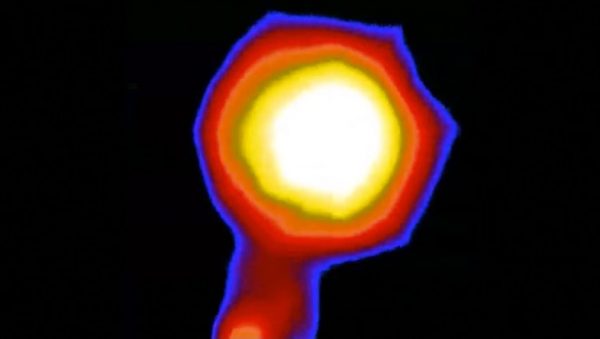 The interceptors were launched from Vandenberg Air Force Base in California. The target missile was launched from the Reagan Test Site in the Marshall Islands, located over 4,000 miles away from the California base.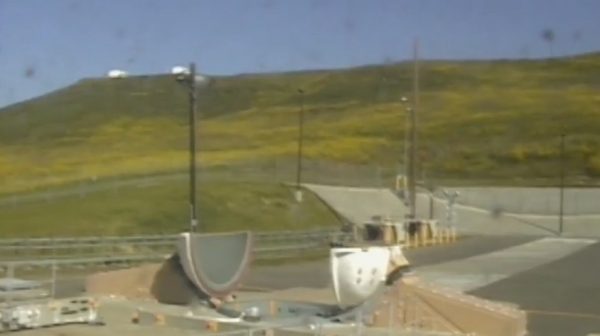 MDA Director Lieutenant General Sam Greaves called the test a "critical milestone."
"The Ground-based Midcourse Defense system is vitally important to the defense of our homeland, and this test demonstrates that we have a capable, credible deterrent against a very real threat," Greaves said.
'Bolsters Our Deterrent Posture'
Sen. Dan Sullivan (R-Alaska) hailed the test, calling it a credible deterrent.
"This test gives our enemies pause, making them doubt the effectiveness of their offensive capabilities," Sullivan said in a statement on Monday. "This doubt, coupled with the threat of a military response from the U.S., bolsters our deterrence posture, including against threats from rogue nations."
"This test—in which two different objects were intercepted—validates the effectiveness of our homeland missile defense system and gives policymakers and warfighters increased confidence in a critical system, which safeguards the entire country," Sullivan added.
First-of-its-Kind Test
The last time the Pentagon tested a ground-based defense system against an intercontinental ballistic missile target was in May 2017. Only one interceptor was fired in that trial, which cost nearly $250 million, according to The Hill.
That test was intended to prime U.S. defense systems to deal with the growing threat from North Korea.
The communist regime in 2017 test-fired missiles designed to reach the U.S. mainland.
In January 2019, President Donald Trump unveiled a revamped U.S. missile defense strategy that called North Korea an ongoing and "extraordinary threat."
While North Korea hasn't conducted a test since late 2017, U.S. officials have expressed doubt about whether the secretive regime would be willing to give up its nuclear weapon and missile programs.
In January, Director of National Intelligence Dan Coats told the Senate, "We currently assess that North Korea will seek to retain its WMD [weapons of mass destruction] capabilities and is unlikely to completely give up its nuclear weapons and production capability, because its leaders ultimately view nuclear weapons as critical to regime survival."
Monday's test was the first time the Ground-based Midcourse Defense system attempted a "salvo" intercept, where more than one projectile was fired to intercept an incoming missile.
The salvo concept is meant to improve the chances of hitting an incoming missile, which in actual combat could contain decoys and other measures designed to make it difficult for an interceptor to find and hit the target.
The Ground-based Midcourse Defense system has been officially operational since 2004.
According to Defense News, the MDA is requesting $1.2 billion in fiscal year 2020 to expand the GMD system.
Reuters contributed to this report.