The iconic "Hollywood" sign in Los Angeles was altered on New Year's night to read "Hollyweed," apparently in reference to California's passing of Proposition 64, which legalized marijuana in the state as of Jan. 1, 2017.
According to ABC7, the sign was vandalized at around 3 a.m. local time by a male suspect who was captured on surveillance video. Lt. Guy Juneau of the Los Angeles Police Department's Security Services Division said the vandal climbed Mount Lee and jumped over the fence before climbing on each letter, draping black tarps over them, changing "wood to "weed."
If he's arrested, the suspect would face a misdemeanor trespassing charge.
"I thought we came to see the Hollywood sign, not the 'Hollyweed' sign," said tourist Bruce Quinn. "But hey, it's OK with me."
It's not what #tourists expected see when they came up to see the #hollywood sign! Crews now working on removing tarps put up by a suspect. pic.twitter.com/gR8ZnQYo96

— Leanne Suter (@abc7leanne) January 1, 2017
No one has yet claimed responsibility for the prank.
It's not the first time this has happened.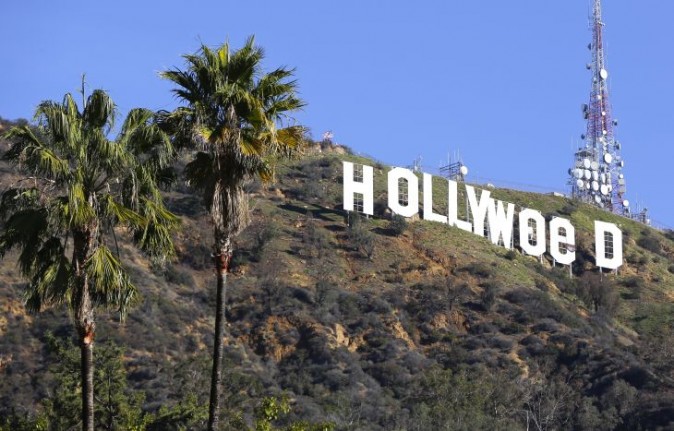 On Jan. 1, 1976, Cal State Northridge arts student Danny Finegood changed the sign to read "Hollyweed" after California relaxed its marijuana laws.
The sign, first put up in 1923 as an advertisement, originally read as "Hollywoodland" before it was shortened.