Hollywood actor Kirk Douglas, who appeared in "Spartacus" and "Gunfight at the O.K. Corral," died at age 103, according to his son, actor Michael Douglas.
"It is with tremendous sadness that my brothers and I announce that Kirk Douglas left us today at the age of 103," Michael Douglas said in a statement on Instagram. "To the world, he was a legend, an actor from the golden age of movies who lived well into his golden years, a humanitarian whose commitment to justice and the causes he believed in set a standard for all of us to aspire to."
Douglas, who was born Issur Danielovitch in New York in 1916, also served in the U.S. Navy in World War II. He is survived by Michael Douglas, his wife of 65 years, Anne, as well as two other sons, Peter and Joel.
Michael Douglas added in his statement: "But to me and my brothers Joel and Peter he was simply Dad, to Catherine, a wonderful father-in-law, to his grandchildren and great-grandchild their loving grandfather, and to his wife Anne, a wonderful husband."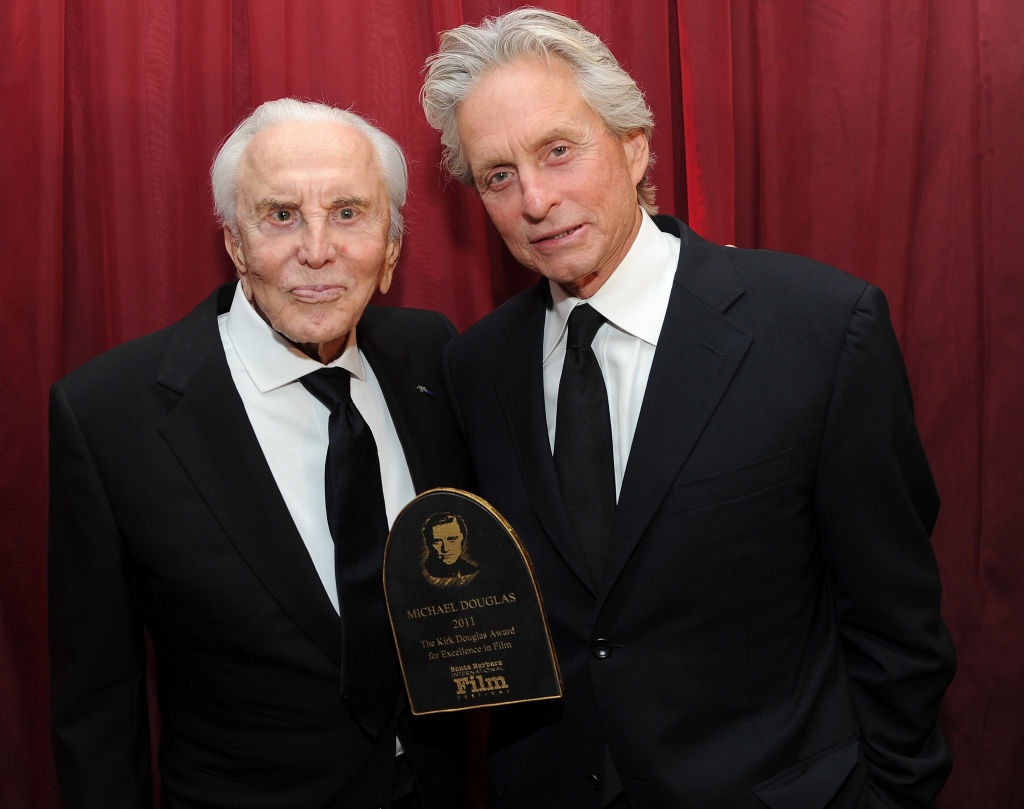 "Kirk's life was well-lived, and he leaves a legacy in film that will endure for generations to come, and a history as a renowned philanthropist who worked to aid the public and bring peace to the planet," the "Wall Street" actor added. "Let me end with the words I told him on his last birthday and which will always remain true. Dad- I love you so much and I am so proud to be your son."
In 1996, Kirk Douglas was awarded an honorary Oscar for 50 years of being involved in the motion picture industry. Douglas was nominated for the "Best Actor" Academy Award three times for 1956 film "Lust for Life," 1952 movie "Bad & the Beautiful," and the 1949 film "Champion."
In 2017, Michael said that his father is "completely inspirational" before adding that "you finally reach an age when you're not feeling like you have to compete with your father and you can look at him [as an equal]. Of course, that took me until I was 60," according to the Hollywood Reporter.
When appearing on the "Tonight Show" in 1988 to promote his book "The Ragman's Son," Douglas said he drew on personal experience when he worked on movies.
"What I found out when I wrote this book is I have a lot of anger in me," he said, according to the Hollywood Reporter. "I'm angry about things that happened many, many years ago. I think that anger has been a lot of the fuel that has helped me in whatever I've done."