Holland Cup Underway
Hockey—Knock-out
April 10, 2013 10:31 am Last Updated: April 10, 2013 10:31 am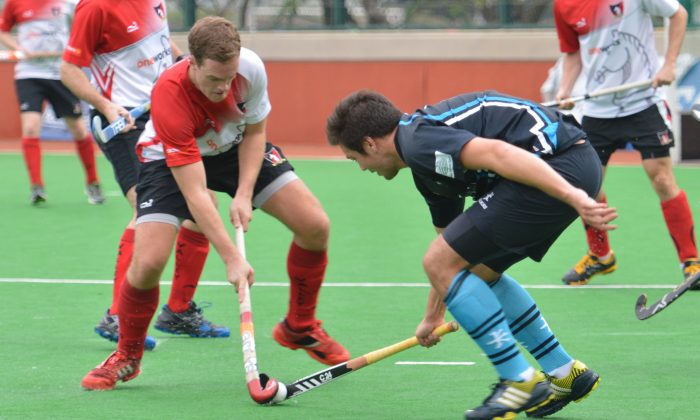 Hong Kong hockey's leading knock-out Holland Cup competition is underway with the teams from the Hong Kong Hockey Association's (HKHA) Premier Division competing for a chance to win Cup Final title.
Three matches were played by the Premier Division teams in the Holland Cup, which started last Sunday (April 7) and concludes with the Final on April 28 (other men's finals take place on May 26). This coming weekend a further three matches are planned to decide the Semi-finals line-up.
While the Premier Division ended last month, the lower divisions have just a few matches of the 2012-13 season to play. Meanwhile, the lower division teams also have a knock-out competition and thoughts are turning to the tournaments for the various HKHA Cup, Plate and Bowl competitions, which begin on April 28.
For the men there are Cup, Plate and Bowl competitions available for teams that played in the hockey leagues. Division 1 & 2 teams enter the Cup, Divisions 3 & 4 take part in the Plate, and Division Five teams are drawn in the Bowl. First round losers from the higher level competitions drop to the next lower competition for their second match.
Holland Cup
In the matches played last Sunday: HKFC-A beat Valley-A 7-2 in a Quarter Final encounter; Shaheen-A defeated HKFC-B 9-0; and SSSC-A beat KCC-A 4-0. These results are in line with Premier Division standings.
The score line between HKFC-A and Valley-A was, however, a little surprising as local derby matches are usually rather closer.
Valley, in fact, started well and scored first after 15 minutes of play when Vincent Dittrich slotted in a reverse stick shot from a narrow angle.
Club-A only had 11 players available and lost one due to an injury sustained early in the match, so had to play the rest of the game with 10 men. But, as the first half progressed, Club-A gradually got on top of the game with some good accurate passing.
They were 3-1 up at half time and gradually got more in control as the match progressed. Club consolidated their position in the second half extending their lead until Valley-A forced a late goal to make the final score 7-2.
HKFC-A now move forward to a place in the Holland Cup Semi-final on April 21.
In the other two matches for places in next week's remaining Quarter Finals, SSSC-A beat KCC-A 4-0 and Shaheen-A won their match against HKFC-B 9-0.
The matches to be played (at King's Park) next week to determine the other Semi-finalists are Punjab-A vs Sheheen-A; Elite-A vs SSSC-A; and Khalsa-A vs Pak-A.
The winners of the Punjab-A/Shaheen-A match will play HKFC-A and the winners of the other two matches will play each other in the Semi-finals at King's Park on April 21.
Women
The knock-out series for women's divisions starts on April 29 and concludes with the finals for Cup, Plate, Bowl and Saucer on Saturday May 11.
Last Saturday, the divisional seven a-side competitions were held, in which HKFC-A gained revenge over their close rivals Valley-A for their recent league loss by winning 2-1 in the Premier Division Final.
Australian Country Men's and Women's teams
A strong delegation of the Australian Country Men's (ACM) and Women's Teams (ACW) are currently in Hong Kong to play four "test matches" each, against local clubs and the Hong Kong national sides.
The women's team played KCC on Monday evening (April 8), winning 3-2 after being down 1-2 at half time. On Tuesday evening (April 9) against the HKFC the game finished 6-1 to ACW
The men's team defeated Khalsa 5-4 at Kings Park on Monday April 8. The score at half time in this match was 1-2 to Khalsa, but they could not retain the lead. In the match against HKFC on Tuesday April 9 the result was 5- 2 to ACM.
Both men's and women's teams play the Hong Kong National teams at King's Park tonight (Thursday April 11) and tomorrow (Friday April 12). The Women's matches start at 7.00 pm and the men's at 8.30 pm.
These promise to be exciting sporting occasions.