Holland Cup Semi-final Ties
Hockey—Knock-out
April 18, 2013 7:06 am Last Updated: April 18, 2013 7:06 am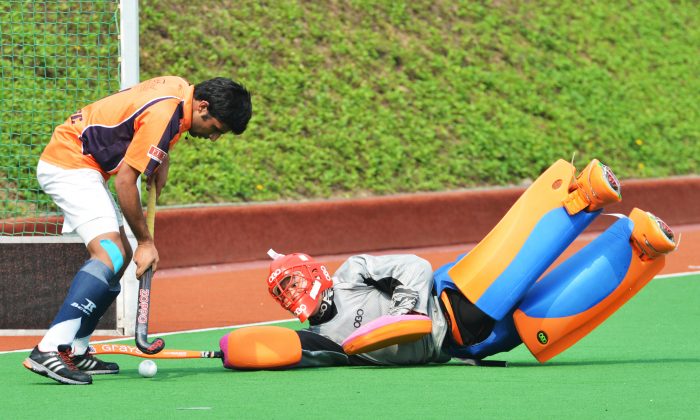 Hong Kong's top ranked hockey teams will vie this weekend for a chance to play in the respective Men's and Women's Holland Cup Finals.
Both of the reigning men's and women's title holders, Khalsa and Hong Kong Football Club, respectively, are on track for their knock-out tournament title defence. However, HKFC-A are not such a dominant force as last year and finished second in the league to Valley-A.
With the exception of Shaheen losing to close rivals, all other matches are proceeding according to Hong Kong Hockey Association's 2012-13 Premier Division rankings as the competition has now narrowed down to the last four men's and four women's teams in the prized tournament.
Accordingly, the matches completed over the last week have identified the teams that will take part in the Semi-finals as the competition edges closer to the April 28 Cup Finals.
Women
The women's competition includes the Premier Division teams and the top two teams from Division 1, making eight teams in total. Matches played on Saturday (April 13) and Monday (April 15) resulted in an expected win for HKFC-A against their "C" team (4-0); Valley-A won their match against Dutch 14-0; and KCC-A overcame Recreio-A 11-0.
In the only slight upset, HKFC-B beat Shaheen-A 3-2 on sudden death penalties after finishing full time at 0-0 and 2-2 after normal penalties—a close match between 4th and 5th league finishers where both finished on 15 points.
In the Semi-final line-up, the current Premier Division title holders Valley-A play KCC-A at Kings Park on Saturday April 20 (5.00 pm), while HKFC-A play HKFC-B at King's Park on Monday April 22 (8.30 pm).
Men
Only two matches were played last Sunday (April 14). Punjab-A had a decisive victory over Shaheen-A winning 12-3 and SSSC-A beat Elite 4-0. Meanwhile, Khalsa—the current Premier Divsion title holders – had a walk over against Pak-A who could not field a team.
The Semi-final matches to be played at King's Park on Sunday April 21 are Khalsa-A against SSSC-A, while HKFC-A meet Punjab-A. Matches start at 2.30 pm and 4.30 pm, respectively and should be exciting to watch.