Two Holland America cruise ships with about 200 sick passengers and crew members reached a conditional deal to disembark in Florida after both federal and state officials grappled over whether to let them dock.
Four people have died on Holland America's Zaandam ship, and at least eight of them tested positive for the CCP (Chinese Communist Party) virus, which causes the disease COVID-19, according to Holland America. The virus is commonly known as the novel coronavirus.
Broward County Commissioner Michael Udine confirmed on Thursday morning that the two ships can dock but he said that it is subject to approval between Carnival Corp., which owns Holland America, and the county.
"Unified Command conferenced last night and reached cond. approval of Carnival's Plan, subject to approval between Broward and Carnival," he wrote on Twitter. "Final document will be released this morning. As of now, ships remain outside US Waters. Look forward to seeing a SAFE plan for all to resolve."
The Zaandam and the Rotterdam ships arrived early on Thursday morning near Florida.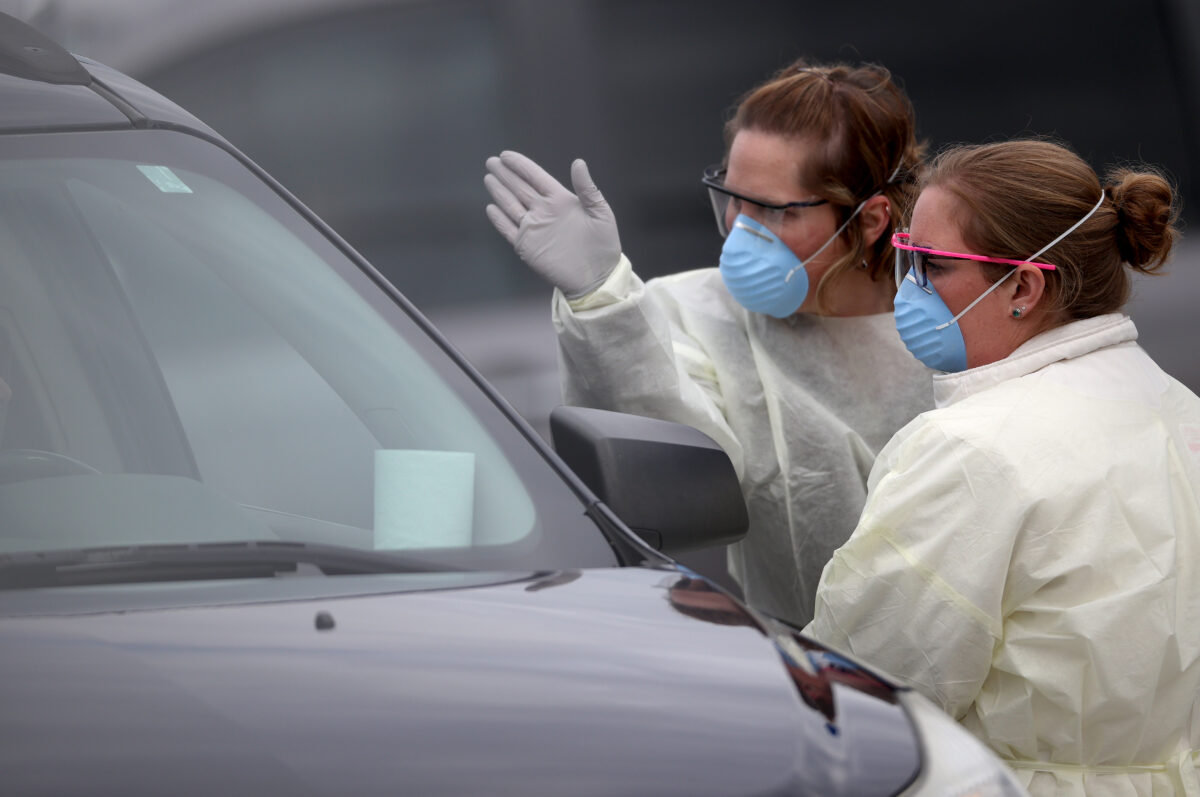 Udine and Florida Gov. Ron DeSantis previously opposed allowing the ships to dock in Fort Lauderdale and DeSantis said allowing the sick passengers to disembark would take up resources needed by the state. The governor also said that he's not sure if Florida's health care system could handle dozens of more COVID-19-infected people.
But President Donald Trump urged DeSantis to allow the ships to dock.
"We have some people that are quite sick and we're taking care of that. I'm speaking with the governor about that a lot," Trump said on Wednesday, adding that there are Canadian and UK nationals also on board the cruise liners. "And it's a tough situation. It's a tough situation. You can understand, you have people that are sick on those ships and states don't want to take … they have enough problems right now."
But he stressed that American authorities "have to help the people" on board the vessels because "they're in big trouble" if they don't.
Holland America told Fox News on Wednesday night that both ships will wait just outside of U.S. waters near Fort Lauderdale until they receive the final clearance to disembark.
The U.S. Coast Guard, in a marine safety information bulletin posted on Sunday, said that an increase in foreign passenger vessels requiring medical evaluations was putting more pressure on medical resources.
Passengers have "better access to comfortable surroundings and medical staff onboard the foreign passenger vessel where care is already being provided," according to the notice. "This is necessary as shore-side medical facilities may reach full capacity and lose the ability to accept and effectively treat additional critically-ill patients," the bulletin added.