A British woman has been rescued after falling from a cruise ship and spending 10 hours treading water in the Adriatic Sea.
The woman, identified by British media as Kay Longstaff, plunged into the water about 60 miles off the Croatian coast at midnight on Aug. 18, after falling from the Norwegian Cruise Line's Norwegian Star.
Still images released by Croatia's defense ministry show Longstaff, 46, climbing to safety onto the Croatian coast guard vessel Cavtat on Aug. 19.  She appeared to be in good spirits, wearing a t-shirt and blue denim jeans as she arrived in the Croatian city of Pula.
She told reporters, "I am very lucky to be alive."
Speaking to Croatian television station HRT, she said, "I fell off the back of the Norwegian Star and I was in the water for 10 hours. These wonderful men rescued me."
Croatian media reported that Longstaff was spotted at 9:40 a.m. local time, about 1,300 meters from where she originally fell into the sea. Within a few minutes, a coast guard swimmer, Lt. Marina Delic, got her to safety. Longstaff was taken to a hospital in Pula and is reported to be in stable condition.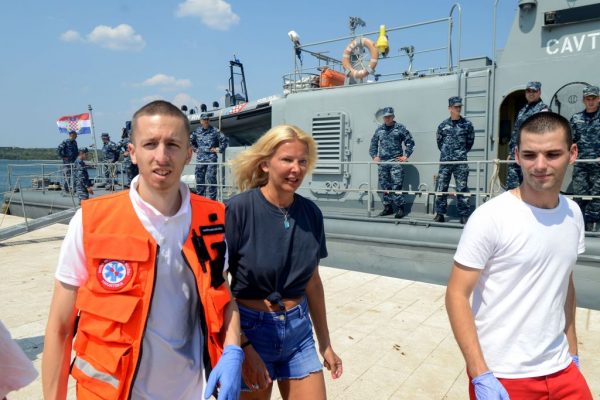 The captain of the rescue ship, Lovro Oreskovic, said Longstaff was exhausted.
"We were extremely happy to save a human life," he told HRT. "I am proud of the whole crew of the ship, especially my colleague, Lieutenant Marina Delić, who swam to perform the rescue."
According to the British newspaper The Times, Longstaff works as an air hostess on private jets. She is reportedly from Gloucestershire, England, and now lives in Spain.
'The Luckiest Thing'
Falling off a cruise ship is highly unlikely, but not unheard of. According to the website Cruise Junkie, 17 people have fallen off cruise ships just this year, while since 2000, 319 cruise and ferry passengers have gone overboard, their figures show.
It's unclear how and why Longstaff fell.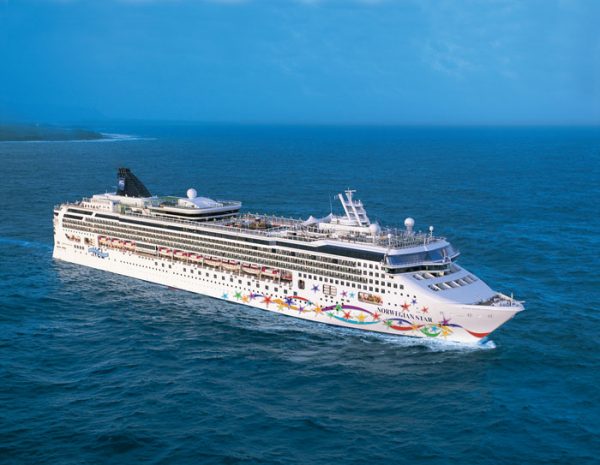 Mike Tipton, a physiology professor at the University of Portsmouth, told BBC Radio 4's Today program that the fact that Longstaff was found was "the luckiest thing." He added that being female may have offered a certain advantage.
"In this particular case, there was a fair amount of swimming being done, but because there was a female involved, they have higher levels of body fat and are more able to float," Tipton said.
'Singing to Not Feel the Cold'
Longstaff survived for hours at sea, in part, due to practicing yoga, which kept her fit, one of her rescuers said.
"She said she was singing to not feel cold in the sea overnight," the unidentified rescuer told The Sun.
Longstaff may have had an argument with her friends and family that evening and could have been drinking, some passengers said, according to The Sun.
"Her [partner] was looking for her for hours before the alarm was raised that she'd gone overboard," one passenger said.
The Croatian Ministry of Maritime Affairs spokesman David Radas told the newspaper, "Our rescuers were in touch with the Norwegian Star's crew and by checking CCTV knew the exact moment she fell in the water.
"Because they knew the time, they were able to know the exact position of the ship," he said. The ship was traveling to Venice from Vargarola, near Pula.
Following the rescue, the cruise line said: "We are pleased to advise that the guest was found alive, is currently in stable condition, and has been taken ashore in Croatia for further treatment.
"We are very happy that the individual, who is a UK resident, is now safe and will soon be reunited with friends and family."