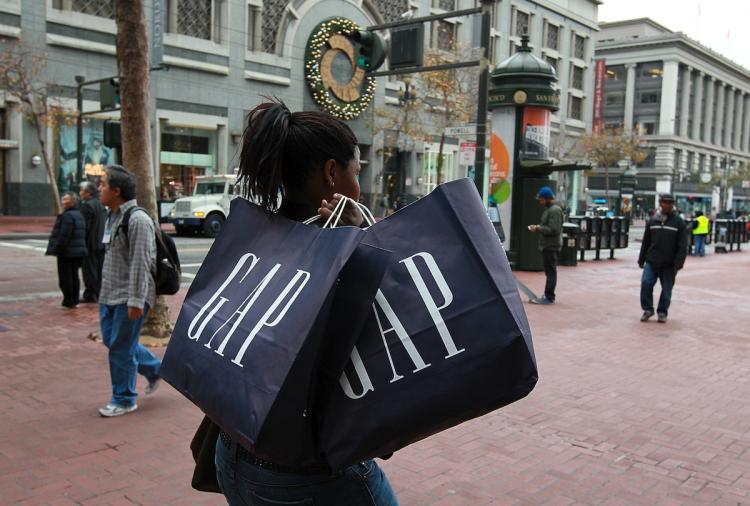 NEW YORK—Holiday shopping from December turned out to be less rosy than businesses and economists had predicted, with many retailers failing to meet sales expectations.
Several popular retailers, which reported December sales results on Thursday found their sales figures lower than expected—perhaps due to the brisk November month of sales as well as a large blizzard that hit the U.S. Northeast during the last week of the year, deterring many consumers from redeeming their gift certificates after Christmas.
Target Corp. experienced December sales gains of 0.9 percent, well below expectations of 4 percent increase from December of 2009. Sales at Macy's, the largest department store chain in the country, gained 3.9 percent, also short of expectations of 4.5 percent. Costco Wholesale saw sales gains of 6 percent last month, also slightly behind projections of 6.2 percent.
"While value remains important to customers in this uncertain economic environment, fashion, newness, and unique gift items were drivers of our business throughout this holiday season," said Macy's CEO Terry Lundgren in a statement, addressing the company's sales gains last month.
Clothing retailer Gap Inc.'s stock slumped on Thursday by more than 8 percent at one point, following disappointing December sales numbers. The San Francisco-based Gap said same-store sales decreased 3 percent from 2009, nowhere near the consensus gain of 2.6 percent expected by analysts surveyed by Thomson Reuters.
Teen retailer Aeropostale Inc. also reported lower same-store sales of 5 percent in December. Rival chain American Eagle Outfitters Inc. said its sales declined 11 percent last month.
Not all retailers reported weaker-than-expected sales, as there were some bright spots in the industry. Luxury retail chains Saks Inc. and Nordstrom Inc. both reported strong December sales. Nordstrom's sales gained 8.4 percent and Saks saw its sales rise almost 12 percent last month, both surpassing projections. Teen retail chain Abercrombie & Fitch posted a large gain of 15 percent, against forecasts of an 11 percent rise.
Overall, analysts expect last year's holiday sales to be among the best since the recession in 2007.
"Calendar shifts and Christmas timing appeared to be a nonevent," said a Barclays Capital note to clients. "However, the after-Christmas snowstorms on the East Coast may have had a slightly negative impact on December sales."
In November and December combined, holiday sales at U.S. stores rose 3.8 percent over the same period in 2009, according to an index released by the International Council of Shopping Centers. The 3.8 percent increase is the largest since 2006.