The holidays are upon us once again, although many of us won't be taking to the skies to visit friends and family, or vacation, this year due to the global pandemic. Fortunately, hopping in the car without straying too far is still an option, and we've put together the perfect gift guide aimed at the avid road-tripper.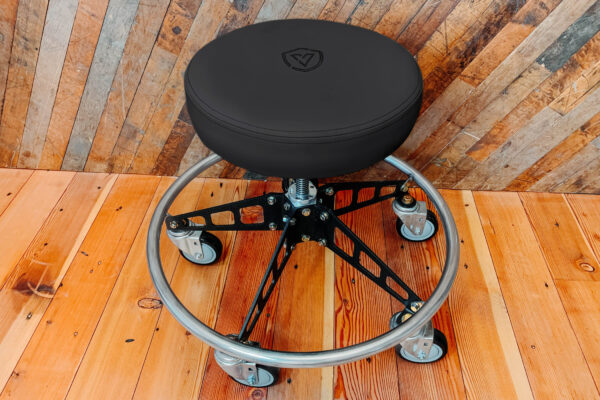 Vyper Chair
(https://www.vyperchair.com)
Before hitting the pavement, ensuring your vehicle is in tip-top shape is a must. Instead of crouching down or sitting on a rickety stool while performing routine maintenance, work easier by plopping down on a premium Vyper Chair. Hand-made in the US, this buy-it-for-life seat features four inches of cushy foam padding covered in genuine industrial leather, one-inch threaded height-adjustable rod that supports a maximum 400 pounds, plus stainless steel arms and ergonomic footrest. Underneath, the professional-grade casters glide smoothly and noiselessly.
A range of models exists to suit different needs and budgets, and all can have an optional matching backrest fitted. For an extra fee, the leather, stitching, arm and wheel colour may be customized, as well as the logo design. Vyper Chairs are shipped in a compact flat box and assembles relatively quickly with common hand tools.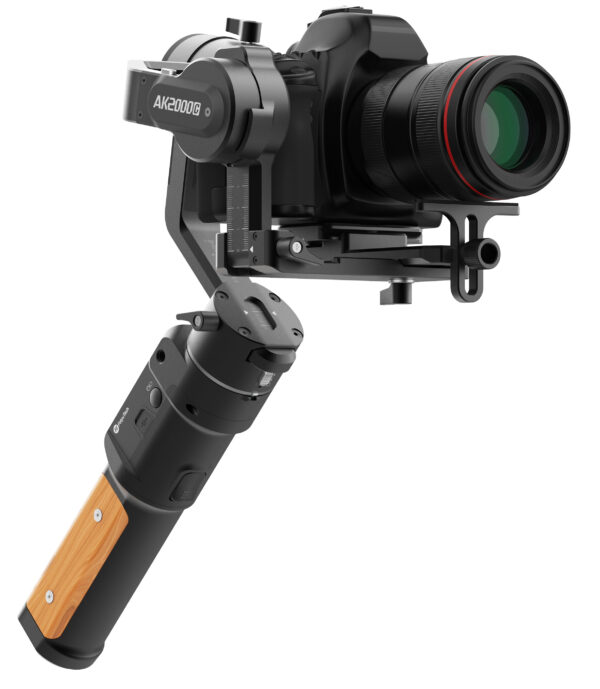 FeiyuTech AK2000C 3-axis gimbal
(https://www.feiyu-tech.ca/product/feiyu-ak2000c-gimbal-stabilizer-2-2kg)
Whether you want to create some professional videos of your ride, or capture shake-free memories of loved ones at Christmas, the FeiyuTech AK2000C makes owning and using a gimbal both affordable and painless. Rated to support a body and lens up to 2.2 kilograms, it's intended for single-hand operation. Simply attach a DSLR or mirrorless camera and control the main functions via the built-in touchscreen (no mobile app needed). For example, switching on a time-lapse or selfie mode or changing white balance and exposure settings.
Made from lightweight aluminum and boasting a seven-hour internal battery life, the gimbal packs away neatly for travel and storage. The included tripod comes in handy when shooting 360-degree pans and doubles as a comfortable grip extension. Balancing the camera before each use is necessary, and a how-to is detailed in the manual and on the FeiyuTech website. The MSRP of the Ak2000C is $299 CAD.

myGEKOgear Orbit 960 4K dash camera
(https://www.mygekogear.com/orbit-960/)
As 4K resolution is being widely adopted in the video game and home theatre worlds, it was only a matter of time before the technology came to dash cams. Automotive electronics retailer myGEKOgear has just released its first ultra-high definition offering, the Orbit 960, priced at $249.99. Powered by a Sony Starvis sensor, the unit renders well-lit, wide-angle footage even at night, which is reviewable on the 2.7-inch screen or on a smartphone thanks to Wi-Fi capability.
There are also some bonus driver assist features to help keep occupants safe, such as a lane departure and front collision warning system and driver fatigue monitor. A maximum 512 GB of micro SD memory card is supported, and the complimentary 16 GB card inside the box gets users up and running right away.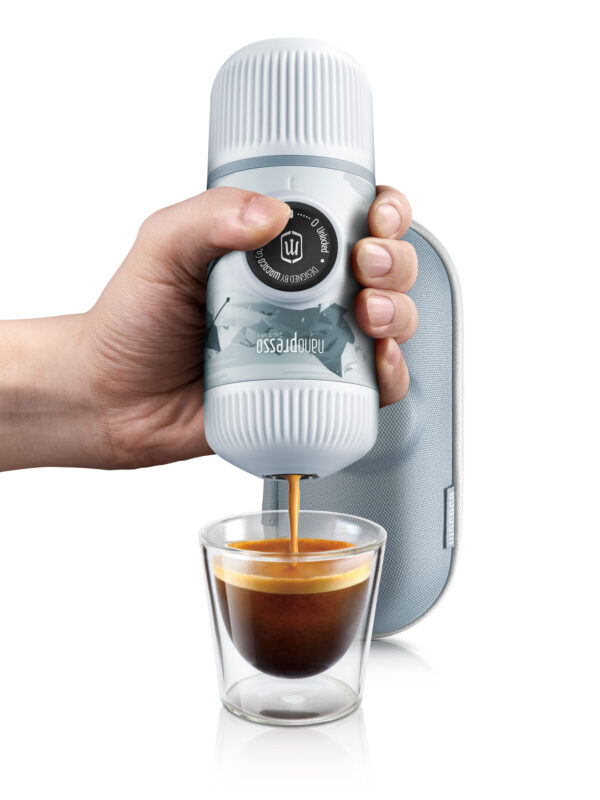 Nanopresso portable espresso maker
(https://www.wacaco.com/pages/nanopresso)
So you're pulled over on the side of the road, craving a hot cuppajoe. What to do if no convenience store is in sight, or you'd rather avoid leaving the safety of your personal bubble? Enter the Nanopresso, the portable espresso maker from Hong Kong-based start-up Wacaco. Travel-friendly is an understatement — the $86 gadget is a mere 15.6 centimetres long and weighs less than half a kilogram.
Incredibly simple to use, the only additional materials required are a scoop of ground coffee and 80 millilitres of hot water. Fresh java is then extracted through a filter by repeatedly pressing the proprietary pump that extends out of the central section, producing 261 psi of pressure in the process, into the screw-on cup at the bottom. Afterwards, just rinse out the filter basket. When a deeper clean is required, all the interior components can be separated with ease.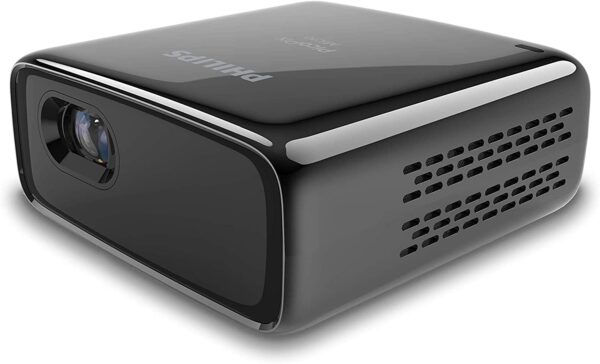 Philips PicoPix Micro projector
(https://www.usa.philips.com/c-p/PPX320_INT/picopix-micro-mobile-projector)
The PicoPix Micro is Philips's original pocket-friendly yet fully capable projector, and having one is kind of like carrying a movie theatre around in the glove box. Refreshed for 2020 and now available in three new colours (Poppy Red, Winter Blue, and Deep Black), the diminutive device measures 138 millimetres in length, 110.5 millimetres in width and 51 millimetres in height and fits in the palm of your hand. Considering its small size, the spec sheet is impressive: bright 540p resolution, three-hour battery life, loud three-watt speaker, and more.
Other pros include a quiet fan and standard tripod attachment for a variety of mounting options. Choose from several ways to play media: plug memory directly into the micro USB port; hook up a computer or video game console via the mini HDMI connection; or pair to the onboard Wi-Fi and cast your smartphone screen right onto any flat surface, at a size of up to 65 inches.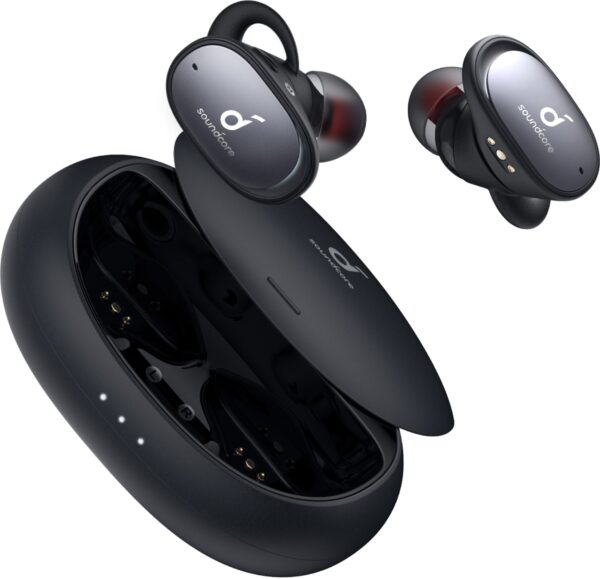 Soundcore Liberty 2 Pro wireless earbuds
(https://www.soundcore.com/products/variant/liberty-2-pro/A3909011)
Stepping out of the vehicle for a break doesn't mean the music has to stop playing. In fact, you might welcome the opportunity if you had the latest Soundcore Liberty 2 Pros. These state-of-the-art, truly cord-free earphones utilize coaxial drivers, similar to what is commonly found in car audio speakers but a first for a pair of Bluetooth buds. Basically, the setup allows the ideal alignment of treble, bass and midrange delivering a wonderfully balanced and rich listening experience, which is even customizable through the Soundcore mobile app.
The earphones, retailing for $199.99 CAD, wear comfortably and come with multiple silicon tips to ensure a tailored, secure fit. They'll last for eight hours on a full charge, or up to 32 when stowed in the handy flip-top rechargeable pill case that's USB-C and wireless Qi compatible. The Liberty 2s are great for taking calls too, featuring four microphones and nifty cVc 8.0 noise reduction tech.
Benjamin Yong is a freelance writer from Vancouver, B.C. and a member of the Automobile Journalists Association of Canada (AJAC). Follow him on Twitter @b_yong.