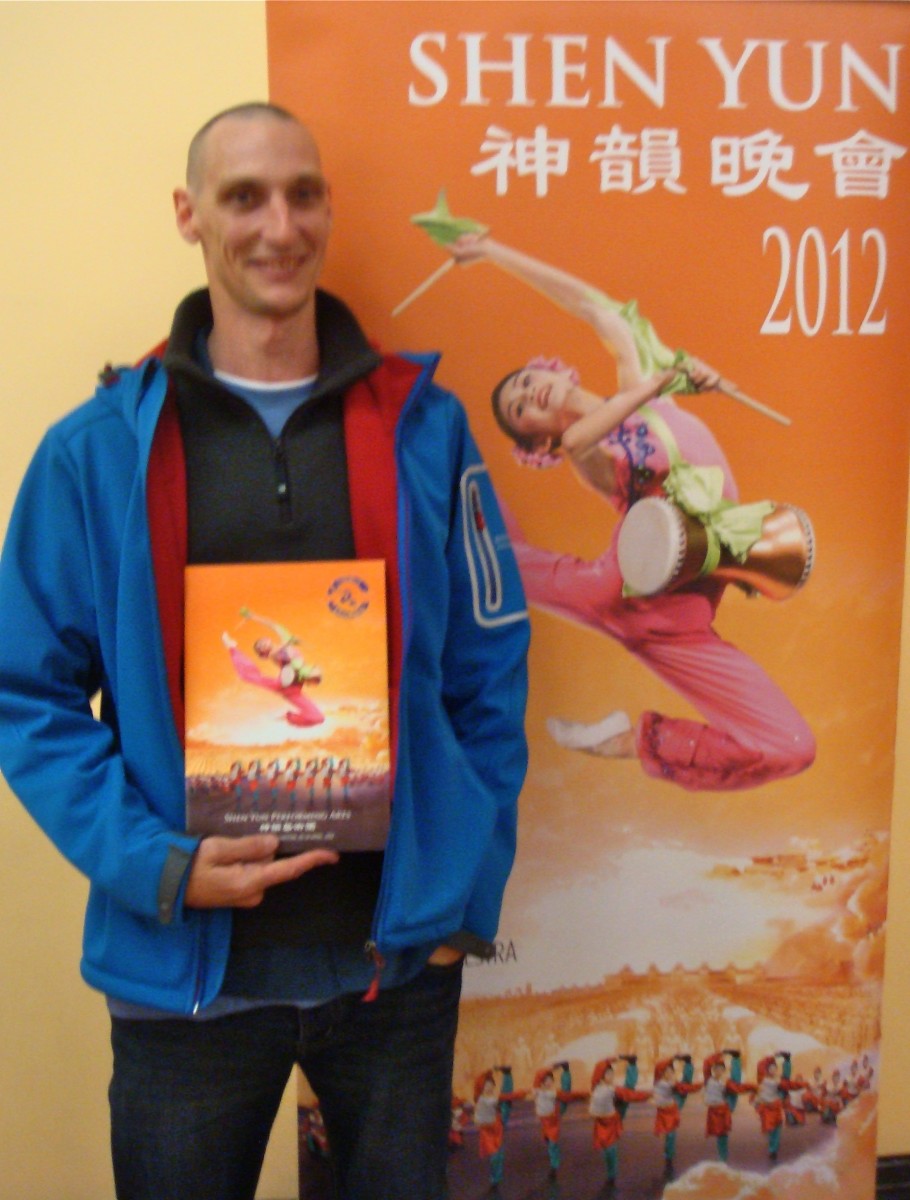 WELLINGTON, New Zealand—"I was blown away," said actor John Rawls after he attended the debut of Shen Yun Performing Arts at Wellingtons St. James Theatre, on Tuesday, April 24.
Mr. Rawls is currently playing the role of Azorg in Peter Jackson's film The Hobbit.
"I haven't been to the theatre for years but I was so glad that I [came] to see this," he said.
Shen Yun Performing Arts is a classical Chinese dance and music show that is realising its mission of reviving the ancient 5000 year culture that was nearly annihilated during the 60 years of Chinese Community Party rule in China.
Mr. Rawls said that this was his first experience of classical Chinese dance.
"I laughed, I cried," said the actor.
A Shen Yun performance provides a collection of short pieces that take the audience to the Himalayas, tropical lake-filled regions, to ancient legends, and to the story of Falun Dafa in China today, a traditional spiritual discipline whose followers are persecuted for their faith.
He was deeply touched by Sleeves of Silk. The dance is a display of some of the loveliest expressions of classical Chinese dance where maidens glide with "water sleeves" which act as extensions of the dancers' arms, according to the Shen Yun programme.
It was as if he had had a past life experience, he said. "The sleeve dance just took me back. It was as if I was reincarnated. I was just mesmerized."
He was familiar with the story behind of Monkey King in the dance, How the Monkey King Came to Be, where the central character has magical powers that allow him to travel between heaven and earth.
Another highlight for the actor was the performance of Xiaochun Qi who played the erhu, a traditional two-stringed Chinese instrument that is also known as the "Chinese violin."
Shen Yun's unique orchestra that combines classical Western and Eastern traditional instruments which Mr. Rawls said were, "Beautiful, and they just seem to mix so well."
The colourful costumes worn by the dancers were also amazing he said. "Whoever designed the costumes is a genius."
"I loved the [interactiveness of] the screen. These characters come flying in and then pop up. It was brilliant," said Mr. Rawls.
Animated, hi-tech backdrops are another feature of Shen Yun that "transport the audience to another world," says the company.
Mr. Rawls said that Shen Yun's performances were portraying messages of compassion.
"Recognising one's history, and your place in the world to try to better your own life and lives of others and that's the humanistic message … which is empowering," said the actor.
Shen Yun Performing Arts, based in New York, tours the world on a mission to revive traditional Chinese culture. Shen Yun Performing Arts New York Company will be in Sydney, Australia through May 6.
For more information, visit ShenYunPerformingArts.org.