HONG KONG—Most of the teams completed their opening fixture of the second half of the season last Saturday, hours before typhoon Pakhar hit Hong Kong and disrupted the normal life of the territory that was still recovering from the damage inflicted by typhoon Hato earlier last week.
The leader Hong Kong Football Club A team suffered their first defeat of the season in their first game away from home, this time at the hands of their clubmates from B team. HKFC-A has played all their first half games at the indoor artificial green due to a scheduled renovation, which started in July.
They faced their clubmates in the first game of the second half and only skipper Warren Cheung registered a narrow victory of 17:16 against Wagner Chan.
However, their 6-2 was not that bad after all as second-placed Craigengower Cricket Club, the defending champions, suffered a surprise 8-0 defeat at Club de Recreio, the club that has occupied the bottom position since day one of the season.
After the matches HKFC-A still lead the table with 64 points. HKFC-B cut their lead to 13 points and moved into second place. 2013 champion Kowloon Cricket Club defeated the Youth team 8-0 at Taipo and are now level on points with HKFC-B but are placed third. CCC dropped to fourth and trail the leaders by 19 points.
CdeR's victory was not enough to pull themselves out of the bottom but did help them edged closer to the safety zone, which is only four points away. The Youth team dropped to second from bottom after their latest defeat.
In the women's section, the leader Island Lawn Bowls Club had no problem dispatching lowly City Lawn Bowls Club at home to remain at the summit. This result also pushed CLBC to the bottom of the table.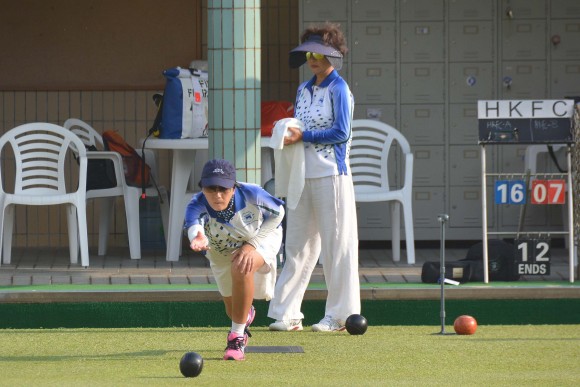 Hong Kong Football Club A team moved to second place after defeating their clubmates 8-0 and are four points off the top position.
Kowloon Cricket Club stay third after defeating United Service Recreation Club 6-2.  They are now seven points below the leaders.
Club de Recreio moved out of the bottom thanks to their 6-2 victory against Indian Recreation Club at home. They are now five points behind USRC, the club just above them.
This week in Lawn Bowls
The Premier League continues on Saturday Sept 2, starting at 2:30pm at all greens in Hong Kong. On Sunday Sept 3, National Singles – Round 1 will take place at all greens in Hong Kong starting at 10am for women and 3pm for men.
Claudius Lam is an officer of the Hong Kong Lawn Bowls Association.