A 21-year-old Saudi Arabian national who hit and killed a 15-year-old girl while driving with a suspended license has escaped justice—possibly with official assistance.
Abdulrahman Noorah had been in the United States for a little over a year and, in that time, had racked up 18 citations for traffic and parking offenses, Patch.com reported. His license was suspended shortly after.
Despite having no license, on Aug. 19, 2016. Noorah drove his gold Lexus down Hawthorne Avenue in Portland, Oregon, at speeds above 60 miles per hour.
While weaving through traffic, Noorah failed to see 15-year-old Fallon Smart who was crossing the street legally at a crosswalk.
Noorah struck Smart and then drove away, leaving Smart to die. Smart was about to start her sophomore year at Franklin High School.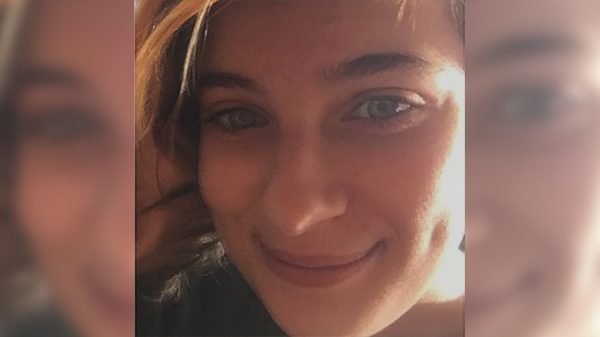 He later returned to the scene of the accident where witnesses spotted him and pointed him out to police.
Noorah, then 20, was arrested and indicted on numerous charges including manslaughter, felony hit-and-run, and reckless driving. His bail was set at $1 million.
While Smart's parents had to start a GoFundMe page to try to raise money to pay for their daughter's funeral, the Saudi Arabian Embassy paid out $100,000 to cover the bond for Noorah so he could go free until trial.
Mystery Passport, Mysterious Black SUV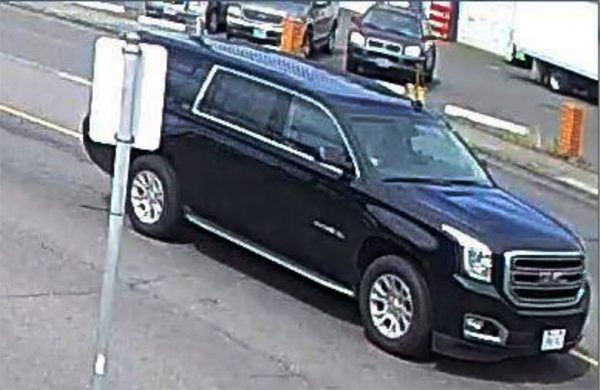 While Smart's family mourned their lost daughter, Noorah, who held a student visa, continued to live a normal life, attending classes at Portland Community College. But he was required to wear an ankle bracelet with a GPS tracker.
Then, on June 10, 2017—two weeks before his trial was set to begin—Noorah disappeared.
According to Oregon Live, Noorah, then 21, packed a bag and climbed into a black SUV—a GMC Yukon XL—which drove two miles down a dirt road and stopped while Noorah sawed off his ankle bracelet.
The mysterious SUV than took Noorah to an airport where he boarded a plane with some passport—not his own, which law enforcement had confiscated—and flew back to Saudi Arabia.
GPS records from the bracelet and surveillance footage corroborate the story, the Daily Mail reported.
A year later, the Saudi government confirmed to U.S. marshals that Noorah was in Saudi Arabia—a country with which the U.S. has no extradition agreement.
Beyond the Law
"We're doing everything we can to get him back," Eric Wahlstrom, a Supervisory Deputy U.S. Marshal, told Oregon Live.
Practically, though, there is nothing any U.S. agency can do.
Officials with the U.S. Department of Homeland Security and U.S. Marshals Service believe that the Kingdom of Saudi Arabia orchestrated Noorah's escape at the time.
Noorah would have needed a believable passport and a ticket on an international flight in the name on the passport—all of which would have been extremely difficult to obtain clandestinely while wearing an ankle bracelet.
Noorah's family is not particularly wealthy or prominent in Saudi Arabia. A bail report written by Deputy Kari Kolberg of the Multnomah County Sheriff's Office Close Street Supervision unit pointed out that his father owned a trailer business and his mother taught kindergarten.
Even so, her report stated that Noorah was considered a flight risk, the Willamette Weekly reported.
"[The sheriff's office] recommends that the defendant, Abdulrahman Noorah, remain in custody pending the outcome of his criminal case," said the seven-page letter, dated Aug. 31, 2016. "This decision is based on the protection of the community, the nature of the charges, a lack of ties/stability in the community and potential flight risk."
This is not the first time the Saudi government had bailed out Saudi nationals accused of crimes—and not the first time those accused criminals have fled back to the Middle East.
History of Saudi Disrespect for U.S. Justice
The Kingdom of Saudi Arabia has shown a willingness to bail out its citizens when they are indicted overseas.
According to Willamette Weekly, in 2013, the Saudi government had posted bond for two citizens accused of crimes. In one case, the bail amount was $2 million, in the other case, $5 million. In both cases, the charges were dropped.
In 2015, the Saudi Consulate posted $100,000 for a Saudi national accused of rape in the state of Utah. That suspect, Monsour Alshammari, was arrested at the border trying to cross into Mexico. He eventually was tried and pleaded guilty to the crime.
Noorah was not the first Saudi national to escape justice in Oregon with government assistance.
In 2012, Saudi Arabia posted bail for Ali Hussain Alhamoud who had been indicted on multiple sex crime charges, including first-degree rape. Alhamoud got on a plane back to Saudi Arabia the same day he was released from Lincoln County Jail, Oregon Live reported.
Christopher Larsen, an attorney representing Smart's mother, Fawn Lengvenis, told Willamette Weekly, "We were adamantly opposed to his release."
Later, when speaking with Oregon Live, Larsen later asked, "Why isn't the Saudi government respecting our justice system?"
"It's still absolutely crazy that this could happen," Multnomah County prosecutor Shawn Overstreet told Law and Crime. "I can't even imagine what it must feel like for the family who lost their 15-year-old daughter."
From NTD.com
Watch Next:
"I Was a Communist Slave"
A story of tragedy, faith, and resistance in the face of brutal totalitarianism, Memoir of a Communist Slave is one man's journey to uncover what he believes has held him and his people hostage for too long.