A historic 1960s office building in downtown Santa Ana, California, will be transformed into a 148-unit housing development after its recent sale for $54 million to a real estate investment firm.
The 10-story 888 Tower, located on Main Street in the city's central business district, will be the first office building converted into multi-family housing units in Orange County after its purchase by Alliant Strategic.
"This is an extremely exciting project for us. An opportunity like this, to turn a historic building … into housing for the local workforce, is special for everyone involved. We're thankful to all of our partners to be able to bring this to fruition," Eddie Lorin, the CEO of Alliant Strategic, said in a Nov. 10 statement.
The repurposed residential complex will offer studios as well as one- and two-bedroom apartments. Amenities will include a fitness center, a yoga studio, an internet cafe, and two levels of subterranean parking.
In order to qualify for a unit in the building, future residents will need to earn a minimum yearly income of at least the median income of Santa Ana, which was approximately $61,774 in 2018, according to the U.S. Census Bureau.
The building is located less than a mile north of the city center and the historic district, adjacent to the University of California–Irvine Health Family Health Center. It was built by architect Wilton Beckett, who also designed the Los Angeles International Airport (LAX) and the Capitol Records Tower in Hollywood.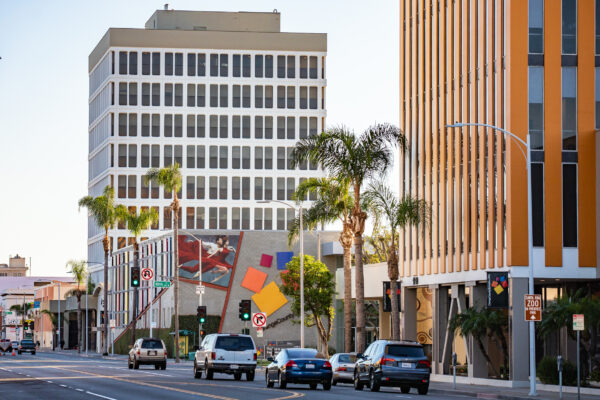 Alliant Strategic purchased the building from Caribou Industries, according to public records. The project was brokered by Lineage Asset Management and Brookwood Group.
Jeffery Gould of Lineage Asset Management called the building "a generational asset and a rare adaptive reuse investment opportunity in Orange County."
"This project is a leading indicator of how older, vacant buildings are being converted into modern and productive buildings for the benefit of the community at large," Gould said in the release.
The tower is located in an official Opportunity Zone, which means it may be eligible for a capital gains tax incentive created to encourage development in low-income areas. Alliant Strategic purchased the building through its $125 million investment fund meant specifically for Opportunity Zone acquisitions.