Former secretary of state and first lady Hillary Clinton withdrew from a cybersecurity conference where she was slated to be the keynote speaker.
Clinton was touted as a speaker at the FireEye Cyber Defense Summit in Washington, scheduled for Oct. 9 and Oct. 10.
FireEye said Clinton and FireEye CEO Kevin Mandia were going to have a discussion "on the geopolitical landscape and its implications for global cyber security today."
But the company said in an email sent this week that Clinton would no longer be participating. The email was published by cybersecurity expert Nate Cain.
I am laughing my butt off right now after receiving this email from FireEye. Apparently Hillary Clinton will no longer be the keynote speaker for one of the largest cyber security conferences in Washington DC. Lolololololololol. I must have looked at their comments section. pic.twitter.com/t4qRwCes0E

— Nate Cain ⭐⭐⭐???????????????? (@cain_nate) July 3, 2019
"Due to an unforeseen circumstance, Secretary Clinton will no longer be able to participate in this year's conference. Additional speakers will be announced as confirmed. We look forward to hosting attendees in October with a comprehensive program at our 10th annual event," FireEye stated.
"Apparently Hillary Clinton will no longer be the keynote speaker for one of the largest cyber security conferences in Washington," Cain commented.
Clinton is no longer mentioned on the website for the summit.
We are pleased to announce that Former U.S. Secretary of State Hillary Rodham Clinton will be a featured keynote at our #FireEyeSummit in October! Secretary Clinton will engage in an intimate Q&A keynote discussion with Kevin Mandia.

>> Learn more at https://t.co/HPdYNonbx0 pic.twitter.com/l96yOkADLf

— FireEye (@FireEye) May 30, 2019
A tweet from May 30 is still live showing when FireEye announced Clinton would be a featured keynote speaker.
According to the conservative Western Journal website, a backlash to Clinton being named a speaker led to Wes Simons, vice president of Sales, Global Services, and Intelligence at FireEye, posting on LinkedIn.
"FireEye has a history of hosting past Secretary of State speakers (i.e. last year was Madeleine Albright, Colin Powell in the past, etc.). We've also hosted many individuals that have been involved in or a victim of cyber attacks in the past (i.e Frank Blake from Home Depot last year)," Simons wrote in a post that appeared to later be deleted.
He said that the question-and-answer format would let Sandia of FireEye push back against any talking points.
"When looking at the event through those two lens, having her do a Q&A (she is not speaking with prepared remarks) with our CEO seems a reasonable approach. Unfortunately, in today's politically charged culture, the polarizing political lens seems to be the most prominent," Simons added.
According to FireEye, the summit "brings together many of the world's leading security experts, frontline heroes, government leaders, and executives from various industries to address the challenges of today's threat landscape."
Early bird registration runs $795, with the standard rate going to $1,095. Government and academia can get in for free.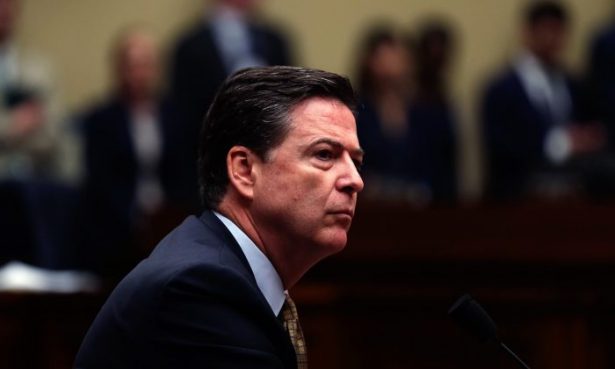 Clinton's Server
While serving as secretary of state in the Obama administration, Clinton used a server at her house in New York state to transmit emails for four years, including classified information, and became subject to an FBI investigation.
FBI Director James Comey later said that he wasn't recommending prosecution against Clinton for using the server, which was wiped clean during the investigation.
U.S. District Judge Royce Lamberth said the private email system was "one of the gravest modern offenses to government transparency."
Rep. Louie Gohmert (R-Texas) said in June that China hacked the server.
From NTD News