Former Democratic presidential candidate Hillary Clinton said that she backs the impeachment inquiry into President Donald Trump.
Clinton claimed that she didn't always support impeaching Trump but now does.
"I did not come to that decision easily or quickly, but this is an emergency as I see it," she told People magazine.
"This latest behavior around Ukraine, trying to enlist the president of Ukraine in a plot to undermine former Vice President Biden or lose the military aid he needs to defend against Trump's friend Vladimir Putin—if that's not an impeachable offense, I don't know what is."
Trump halted military aid for Ukraine but said it wasn't related to Biden, who last year bragged that while still in office he'd threatened to withhold aid from Ukraine unless it fired a prosecutor who was looking into a company Biden's son, Hunter Biden, sat on the board for. Ukraine ultimately dismissed the prosecutor in 2014.
Clinton added to People that the House of Representatives has a duty to begin impeachment proceedings because of the phone call between Trump and Ukranian President Volodymyr Zelensky.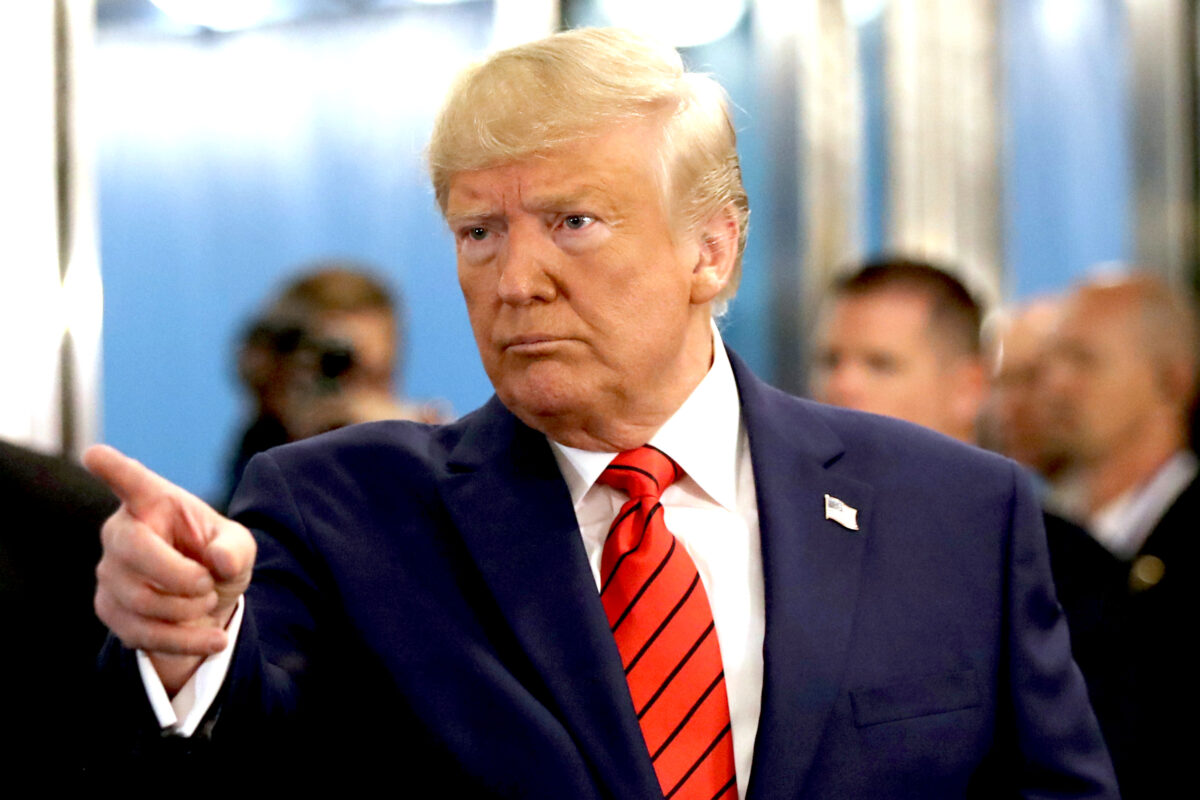 "The president of the United States is betraying our country on a daily basis," she said. "This man who is in the Oval Office right now is a clear and present danger to the future of the United States."
Clinton lost the 2016 election to Trump. She has repeatedly said she should have won, citing the Russia-Trump collusion allegations and alleged voter suppression among the reasons.
Ukranian officials have said that Trump did not pressure Zelensky to do anything.
Ukrainian Foreign Minister Vadym Prystaiko said the accusations surrounding the call aren't true.

In an interview with Ukrainian media outlet Hromadske over the weekend, Prystaiko said Ukraine was an independent state and would not take sides in U.S. politics even if "in theory" the country was in a position to do so. He added that Kiev appreciated the assistance it received from Washington.
"I know what the conversation was about and I think there was no pressure," Prystaiko said. "This conversation was long, friendly, and it touched on many questions, sometimes requiring serious answers."
Asked about the phone call on Tuesday, Zelensky told reporters in New York, where he is attending the United Nations General Assembly: "Nobody can put pressure on me because I am the president of an independent state."
"The only one person by the way who can put pressure on me … is my son, who is six years old," said Zelenskiy, whose comments were broadcast by the Rossiya 24 channel on Wednesday morning ahead of a planned meeting between Zelenskiy and Trump.
Asked whether he would ask Trump for anything when they met, Zelenskiy said: "Asking for something is not Ukraine's style. It's a new strong country and isn't asking anyone for anything. We can help others ourselves."
Reuters contributed to this report.