Former Democratic presidential candidate Hillary Clinton suggested in a new interview that would accept an offer to serve in Joe Biden's administration if Biden wins the election in November.
"I'm ready to help in any way I can, because I think this will be a moment where every American—I don't care what party you are, I don't care what age, race, gender, I don't care—every American should want to fix our country," Clinton said when asked if she would take a role in a potential Biden administration.
"So if you're asked to serve, you should certainly consider that," she added.
The answer was part of The 19th Represents Summit.
Clinton prefaced her remarks by saying: "I'm not even going to go there, because I am so focused, right now, on just helping them get elected, which is what I think everybody should be focused on."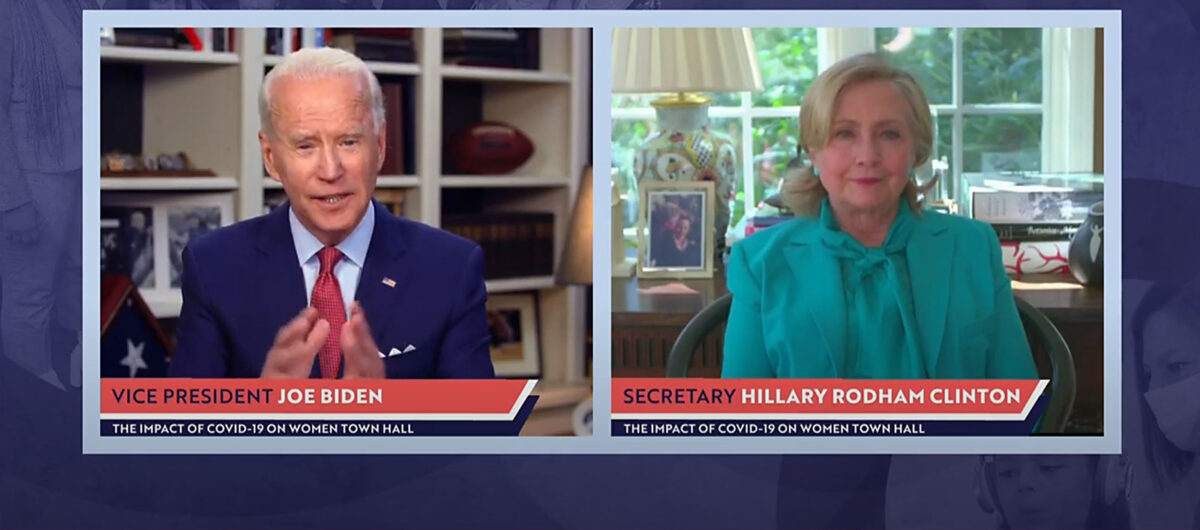 Clinton, 72, was secretary of state during the President Barack Obama-Biden administration before trying to win the presidency but losing to Donald Trump.
Trump, a Republican, now faces Biden in the upcoming election.
Clinton has repeatedly embraced conspiracy theories about 2016, making unfounded allegations concerning the legitimacy of the election and whether Trump or his campaign colluded with Russia.
The Democrat's campaign and the Democratic National Committee funded the unsubstantiated dossier put together by ex-British spy Christopher Steele, who relied on Russians in making wild accusations against Trump. Special counsel Robert Mueller's team found no evidence of conspiracy or cooperation between Trump or his campaign and Russian actors.
The FBI's investigation, which was based in part on the dossier, is currently under review.
Clinton at the summit praised Biden and his new running mate, Sen. Kamala Harris (D-Calif.).
"I still hope, especially with Kamala on the ticket, that the coverage of women running for president or vice president will be less sexist, less sensationalist, less trivializing," she said. "I told them that they would just have to be ready for that and be able to ride through it."