Former Secretary of State Hillary Clinton disputed reports that claimed she was interested in being presidential candidate and former New York City Mayor Michael Bloomberg's vice president.
Clinton told reporters on Tuesday she will not consider being Bloomberg's vice president if he wins the party's 2020 nomination.
"Oh, no. I'm just waiting and watching as this plays out. I will support whoever the nominee is because I think, for all the reasons you can imagine, and here in Puerto Rico there are many, we need to have a new president for our country," the 2016 Democratic presidential candidate said at a Clinton Global Initiative event in San Juan, Puerto Rico.
Her remarks came in response to a report from Matt Drudge of the Drudge Report, who claimed Bloomberg was considering asking Clinton to be his running mate. Drudge posted on the website that sources close to his team said he might offer her the role after polling showed that it would go over well with Democratic voters.
According to Drudge's post on Twitter, "Sources close to Bloomberg campaign tell DRUDGE REPORT that the candidate is considering Hillary as running mate, after their polling found the Bloomberg-Clinton combination would be a formidable force." He also added links to articles that attempted to support his claim on his website.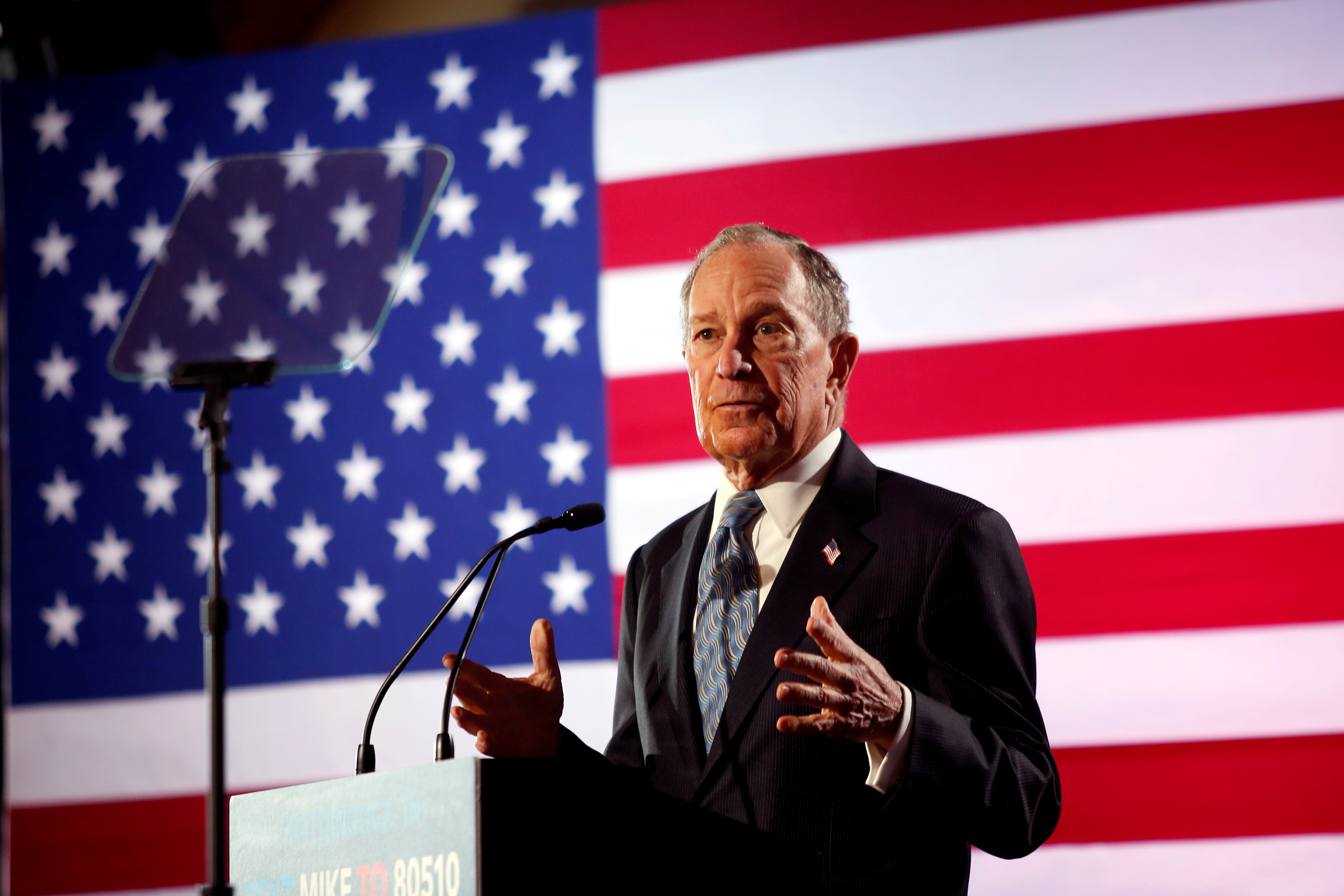 The campaign for Bloomberg addressed the rumors on Feb. 15, saying they "are focused on the primary and the debate, not VP speculation." It did not confirm or deny Drudge's report.
In an interview earlier in February, Clinton told "The Ellen Show" she believes she would not be asked to serve as a running mate for a Democratic presidential nominee.
"Well, that's not going to happen, but no, probably no," Clinton said in response to a question from the show's host, Ellen DeGeneres.
But later, the former first lady said that one should "never say never" to a request to be a vice-presidential candidate. Clinton recalled that she turned down former President Barack Obama when he asked her to be secretary of state.
Since the start of the current election cycle, there has been frequent speculation about her intentions, forcing her and husband Bill Clinton, the former president, to make public statements to address it.
"As I say, never, never, never say never," Clinton told BBC Radio 5 Live weeks ago. "I will certainly tell you, I'm under enormous pressure from many, many, many people to think about it."