A Southern California hiker believed he had discovered an abandoned puppy. But it wasn't what it seemed.
The hiker, who was not named, was walking with his dog when he saw the puppy in a canyon, reported the San Diego Union-Tribune.
The report said he took the animal home, and he called the San Diego Humane Society.
Wildlife officials then went to the man's home and looked at the animal.
But, according to the Humane Society, it wasn't a puppy but a coyote pup.
"Our Humane Officers recently received a call about an abandoned puppy in a canyon in Tierrasanta. To their surprise, the little creature was actually a coyote pup!" said the group on Facebook.
The wildlife officers then took the coyote pup for care before it was transferred to a wildlife center, according to the Facebook post.
The Fund for Animals Wildlife Center, where the coyote was taken, said it is now doing well.
"Our goal is always to raise orphans with other [conspecifics] and eventually return them to their native habitat once they reach natural dispersal age," the organization said on Facebook.
The coyote wasn't named, but was identified as female.
"She came in so early in the season, we were unable to pair her up with another orphaned pup,' said the Wildlife Center. "Though our goal is always to release ill, injured or orphaned wildlife – the final status of the pup is yet to be determined," the Center noted.
"It's really difficult to tell the difference between a dog and a coyote pup, especially at just a few days old,"  Lauren DuBois, Project Wildlife's rehabilitation director, told the Union-Tribune.
She added that coyotes typically move their dens, and the mother may have been in the process of taking her pups to a new area.
Man Helped Rescue a Dog That Had Been Stuck in Ice
Two months ago, an Estonian man helped rescue a dog that had been stuck in ice. It turned out to be a wolf.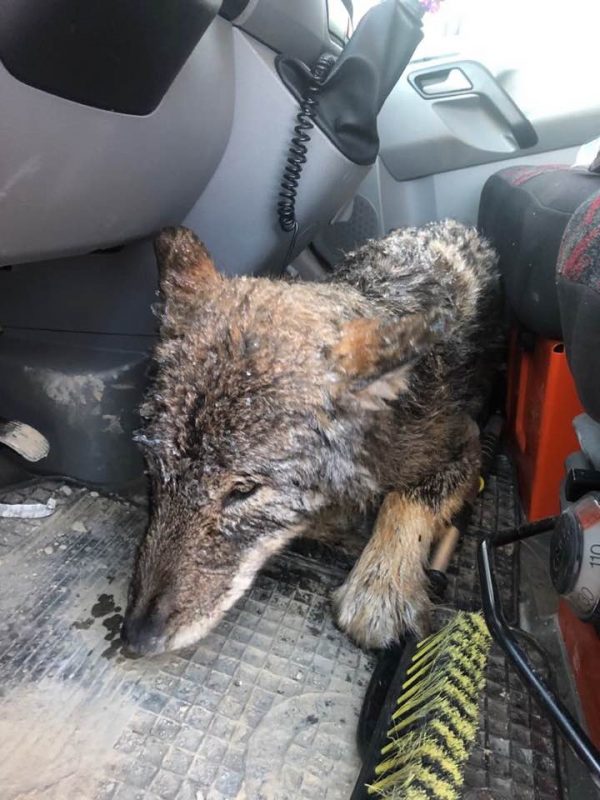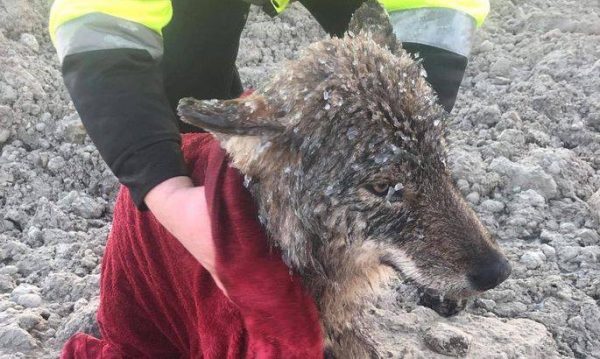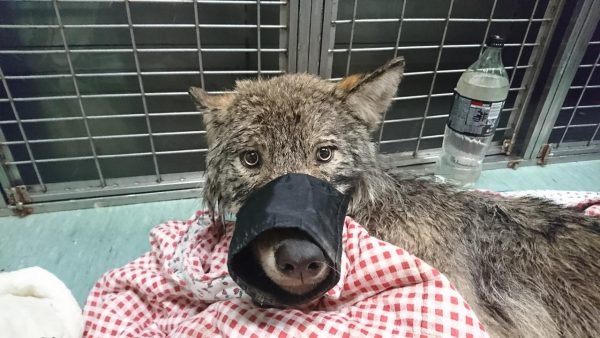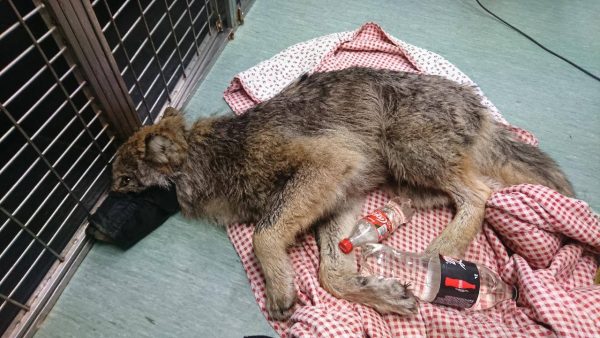 Realizing their mistake, the vets quickly put a muzzle on the wolf, which was still drowsy from its ordeal, and put it in a cage, it was reported.
"He weighed a fair bit," Rando Kartsepp, the man who found the wolf, told Estonian news outlet the Post Times. "We had to carry him over the slope."
"He was calm, slept on my legs. When I wanted to stretch them, he raised his head for a moment," he added.
Epoch Times' Simon Veazey contributed to this report.