The Highland Park Fourth of July parade suspect shooter, Robert Crimo, has been charged with seven counts of murder.
Lake County State's Attorney Eric Rinehart told reporters on Tuesday evening that dozens more charges are being sought and that if convicted, Crimo would face a mandatory life sentence with no possibility of parole.
"We anticipate dozens of more charges centering around each of the victims. Psychological victims, physical victims, [attempted] murder charges, aggravated discharge, aggravated battery charges," he said.
Rinehart described the tragedy as a "well-orchestrated and carefully-planned crime" and stressed that he would ask a judge to hold Crimo without the possibility of bail.
Crimo fired more than 70 rounds from atop a commercial building into the crowd who gathered for the Independence Day parade in Highland Park, an affluent community on the Lake Michigan shore, near Chicago.
He fled the scene, leaving behind his rifle, dressed as a woman in an attempt to evade capture. The rifle led law enforcement directly to Crimo, said Chris Covelli, Lake County deputy chief and Major Crime Task Force spokesperson.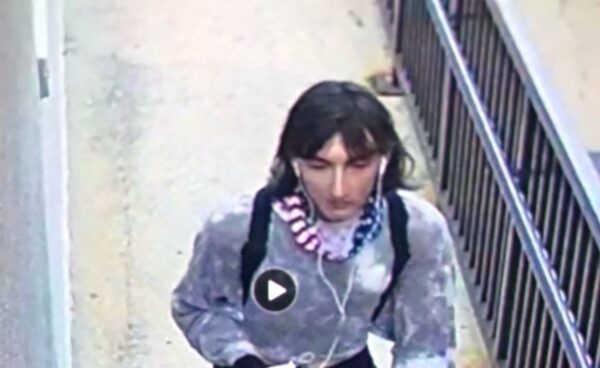 The Lake County coroner released the names of the victims: Katherine Goldstein, 64; Irina McCarthy, 35; Kevin McCarthy, 37; Stephen Straus, 88; Nicolas Toledo, 78; and Jacki Sundheim, 63.
The McCarthys were the parents of a 2-year-old boy, Aiden, who was left orphaned and found at the scene by strangers who took care of him. He is now in the care of his grandparents.
Nine people remain hospitalized Tuesday, ranging in age from 14 to 70, hospital officials said.
A Family Assistance Center will open at Highland Park High School from noon on Wednesday.
"At the Family Assistance Center, victims will be offered trauma counseling, government aid assistance, and if necessary, financial assistance," said Covelli. "Victims are not just those physically injured in yesterday's events but also those experiencing emotional distress."
Known to Police
Covelli said that Crimo used a rifle "similar to an AR-15" that was purchased legally within the past year. The magazines held "approximately 30 rounds."
Crimo's father sponsored his application for the purchases, Illinois State Police said in a statement on Tuesday evening.
At the time of Crimo's application for a firearm permit in January 2020, there was "insufficient basis to establish a clear and present danger" and deny the application.
This was despite Illinois police receiving a clear and present danger report in September 2019 after receiving reports that Crimo threatened his family. No arrests were made and no one was "willing to move forward on a complaint," police said.
Illinois has some of the strictest gun laws in the country and has been cited by Second Amendment advocates as an example of how they don't work. Highland Park itself has had a semi-automatic weapons ban in place since 2013.
Covelli stressed that, at the time of the September 2019 incident, Highland Park police officers removed a dagger, knives, and a sword from Crimo's possession.
"There were no firearms at that time to be removed," Covelli said, noting that red flag laws therefore didn't apply.
Another incident occurred in April 2019, when an individual called the police when Crimo attempted suicide but the matter was handled ultimately by mental health workers.
The Associated Press contributed to this report.
This is a developing story and has been updated with more details.