High Cost of Marriage in China Burdens Newlyweds, Parents
March 25, 2007 12:00 am Last Updated: March 25, 2007 12:00 am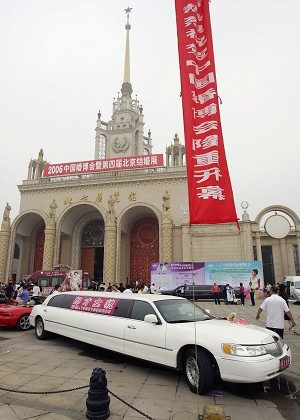 In mainland China, the high, rising costs of marriage have become an ever increasing financial burden for those born in the late 1980s and for their parents.
In light of increasingly expensive ceremonies and increasing rates of divorce, experts remind young people that marriage should be based on commitment, understanding, and harmony, not the desire for a lavish event. According to a report on Xinhua.net, many men are thinking: How much does it cost to get married?
Recently, a man from Shanghai calculated that two years worth of dating and a honeymoon in Asia costs roughly 31,600 yuan (US$4,085). Once married, a 90 square meter house in the cities plus household appliances, furniture, and decoration total 1,020,000 yuan ($131,852). If the couple owns a car, there is an extra 10,000 yuan ($1,292). All these add up to 1,166,000 yuan ($150,725).
According to these calculations, if a man has family property valued at 40,000 yuan ($5,170) and an annual income of 70,000 yuan ($9,049), he has to work for 11 years without eating or drinking in order to marry an upper class Shanghai bride.
The cost of marriage in other cities is similar. According to the 2006 Investigation Report on the Development of the Chinese Wedding Industry, eastern China has the highest marriage cost. In addition to the costs of buying a house and car, wedding ceremonies average at least 130,000 yuan ($16,805).
Because of rising marriage costs, newlyweds have to depend on their parents to help pay for the expenses. According to Investigation Report on the Development of the Chinese Wedding Industry, most of the interviewed newly weds had a monthly income of less than 5,000 yuan ($646).
Forty-seven percent of newly weds depended on their parents' support to pay for 20 percent to 60 percent of their marriage expenses, and 14 percent relied on their parents to pay for 80 percent to 100 percent of their expenses.
In today's complex society, spectacular and romantic weddings do not usually result in "till death do us apart."
Although the number of registered marriages in Shanghai over the last year reached 162,000, an increase of 60 percent over the previous year, 37,000 couples got divorced last year, an increase of 20 percent over the previous year, according to Shanghai Municipal Civil Affairs Bureau Marriage Registration Management Department.