Hidary Hits the NY Mayoral Forum Tour
July 30, 2013 7:28 pm Last Updated: July 30, 2013 7:56 pm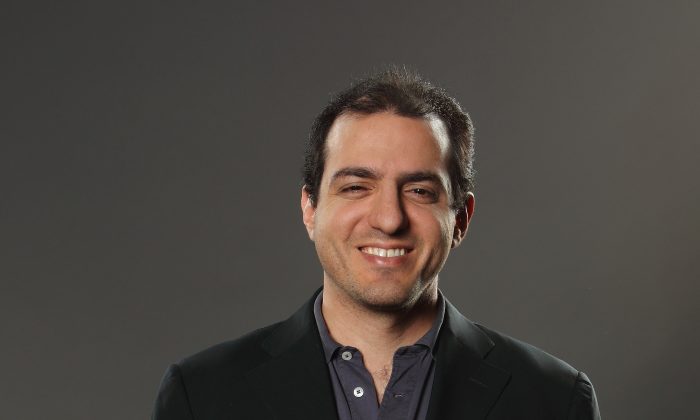 NEW YORK—The newly minted candidate for mayor, Jack Hidary made his fist splash on the mayoral forum circuit on Tuesday at La Marina restaurant in Manhattan's Inwood neighborhood.
Hidary joined a crowded panel, with only Christine Quinn and Bill de Blasio absent. 
Fellow candidate Anthony Weiner, who showed up about 10 minutes late and took a seat at the end, joked, "Hidary, you being here is pushing me off the stage."
Hidary, who started his own tech company in the mid 1990's, said the forum really spoke to the issues he would like to solve—those surrounding small business. Most of the forum discussion revolved around increased fines that small businesses have faced, something Hidary (as well as every other candidate) said he would work on decreasing, if elected.
Fines from the Department of Consumer Affairs has seen increased revenue from $4.3 million in 2002 to $10.6 million in the 2011 fiscal year, according to a February report from Public Advocate Bill de Blasio. Total fine revenue for the city has increased from $467 million in 2002 to $793 million in 2011. Some of the mayoral candidates claim the increase has been used to fill budget gaps.
"If your plan is to create revenue on the backs of small business, that is not a great plan," Hidary said. 
In addition to decreasing the fines, Hidary proposes business services, like those used to grow small businesses in Manhattan, expanded to the outer boroughs. With only 60 seconds to answer each question, Hidary did not elaborate on many specifics.
Hidary mentioned as a revenue driver he would like to increase tourism to 65 million visitors in five to six years. The city currently has a goal of 55 million visitors by 2015. Hidary said he would like to expand the marketing to the outer boroughs, specifically downtown Brooklyn and Coney Island.
NYC and Company, the city's tourism and marketing arm have recently expanded their marketing efforts to include more of the outer boroughs. In March, 2013 NYC and Company announced its Neighborhood x Neighborhood initiative, which guides visitors to iconic places outside of Manhattan. 
Hidary said he would like to add more hotels in downtown Brooklyn because there are not enough options. In the last two years Brooklyn has added five hotels and ten are expected in the next several years, according to a report released in June from NYC and Company. By the end of 2015, at least 87 new hotels will be operating outside of Manhattan.
In addition to marketing and hotels, Hidary wants to see another convention center added to an outer borough, such as Queens. He did not specify what area of Queens. 
Hidary, who entered the race with less than two months before the primary on September 10, will head straight for the ballot in the general election on November 5. His name will appear under the "Jobs and Education Party" line.