The university student who was killed as he tackled a gunman at the Charlotte campus in North Carolina is to be buried with full military honors, according to reports.
Riley Howell helped to end the attack at the University of North Carolina at Charlotte on April 30, saving the lives of his fellow students.
Throwing himself at the gunman, Howell became one of the two fatalities of the attack that also left four others injured.
A petition was set up shortly after calling for Howell—who was a military cadet—to receive a full military honors funeral for his heroism.

According to WBTV, and The Hill, officials at a funeral home have now confirmed that Howell will be buried with full military honors on Sunday, May 5.
An Environmental studies student, Howell played a key role in ending the attack by a former student, said Kerr Putney, chief of the Charlotte-Mecklenburg Police Department, according to Reuters.

"But for his work, the assailant may not have been disarmed," Putney told a news conference.
"He's an athletically built young man and he took the fight to the assailant. Unfortunately, he had to give his life to do so," said Putney. "He took the assailant off his feet."
Former UNC Charlotte student Trystan Andrew Terrell, 22, has been charged with two counts of murder and four of attempted murder. So far no explanation of motive has been given. Police said that Terrell used a legally purchased handgun.
"We can't really discern the why just yet," Putney earlier told a news conference, reported Reuters. "The randomness is what is most concerning."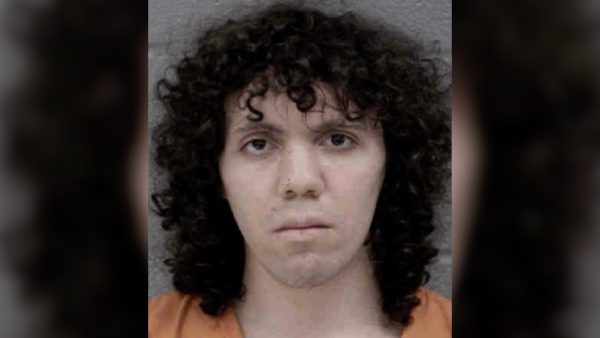 As he was led away in handcuff in front or reporters, Terrel told them, "I just went into a classroom and shot the guys," according to  CBS. 
His grandfather, Paul Rold, told AP that Terrell was on the autistic spectrum and wasn't very social. However, he said he was as "clever as can be" and smart enough to learn foreign languages.
He is charged with two counts of murder, four counts of attempted murder and other charges.

Ellis R. Parlier of Midland, NC, 19, was killed along with Howell in the shooting.
The petition calling for Howell to be given a military funeral had reached 29,000 signatures at the time of writing.
Police say the 21-year-old's actions delayed the shooter, giving police more time to respond and fellow students a chance to escape.

Posted by FOX19 on Friday, May 3, 2019
"Riley was an ROTC cadet and would have served his country. Instead, he died saving the lives of his classmates. For his heroism, we ask that Riley be given a burial with full military honors," the petition reads.