Three scaffolders saved a suicidal woman from the edge of a bridge after creating a makeshift rope harness—before lifting her to safety with a cherry picker.
Police were called to a location in Exeter, U.K., on Thursday, May 24, after reports of a woman on the wrong side of railings on a bridge, threatening to commit suicide.
Officers were unable to secure the woman because of her precarious position.
Construction workers Mark Hitchens and Richard Norris spotted the troubled woman and knew they had the tools and equipment to mount a rescue.
"We saw her on the bridge and Mark and I decided we needed to get some sort of safety rope or harness around her and try to strap her in against the railings," said Norris.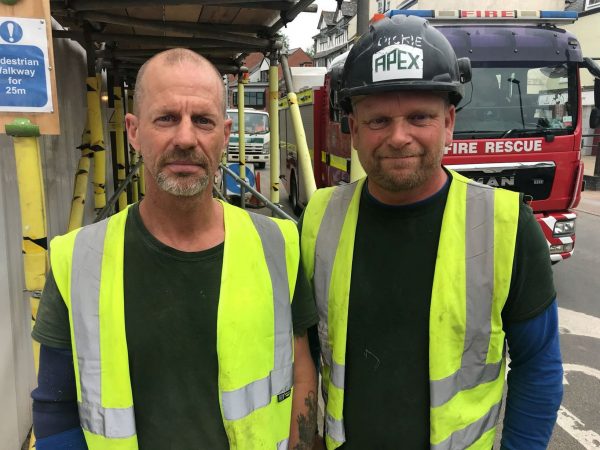 They grabbed a rope and rushed to the scene, where a passer-by had managed to engage the woman in conversation and calm her down.
"A lovely young lad—I don't know who he was—kept talking to her and keeping her calm. He managed to settle her, which was fantastic," said Norris.
They used the rope to create a safety harness, which prevented her from jumping.
Meanwhile, fellow construction worker Danny Clavin drove over in his cherry picker and raised the bucket up to the woman, who gently stepped into the care of paramedics.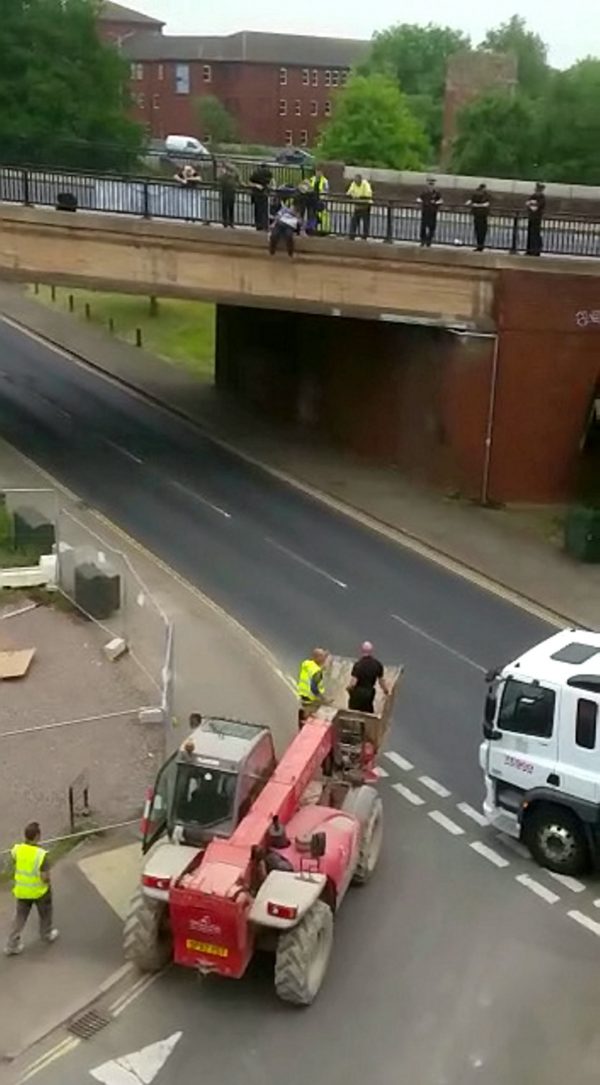 A spokesperson for Devon and Cornwall Police said the scaffolders "worked with police officers and used their forklift with attached bucket to bring the women safely off the bridge."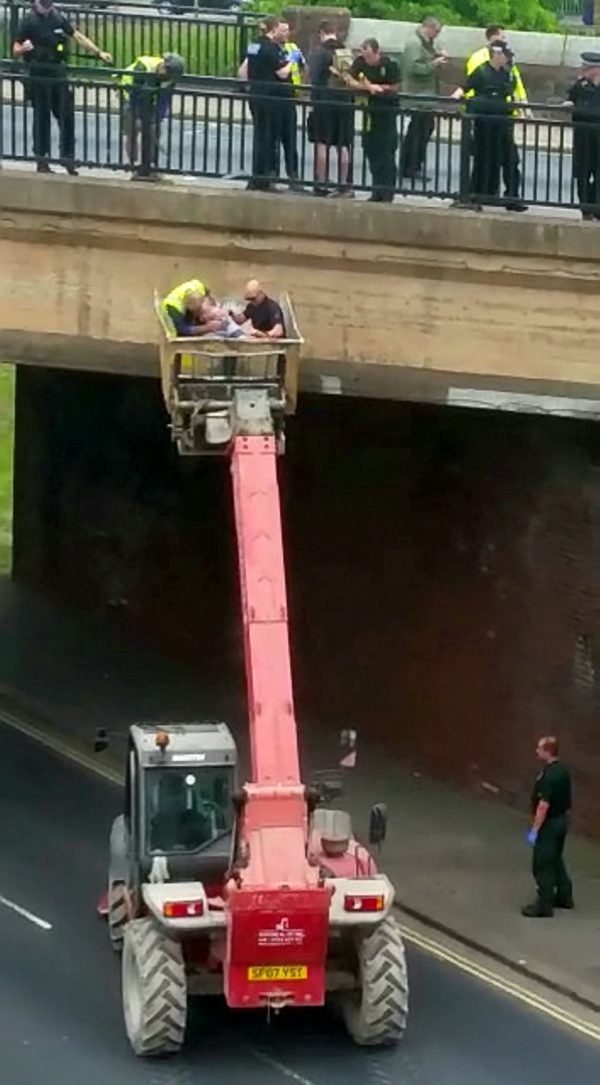 "The woman was taken into the care of medical professionals," he added.
A spokesperson for the employer of the construction workers, Apex Scaffolding, praised their actions.
"It was a terrible situation but it's nice to know we employ the sort of people who don't just sit back and watch but help when needed.
"I think that shows a certain quality in those two guys."
Source: SWNS
Watch Next:
Lucky Motorcyclist Narrowly Avoids Multi-Car Crash