The U.S. National Hurricane Center said Tropical Storm Irma, which weakened Monday morning, is now threatening Georgia and Florida's capital city, Tallahassee.
The storm is continuing to "slowly weaken while moving into southern Georgia," the weather agency stated at 2 p.m. Monday.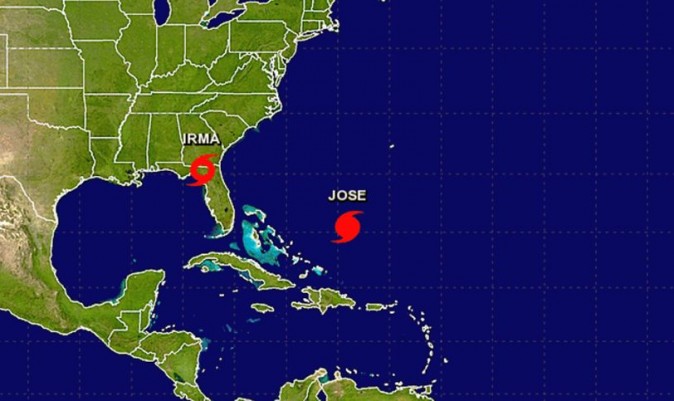 The NHC said the storm has winds of 70 mph. It made landfall as a Category 3-Category 4 storm at the Florida Keys at 9 a.m. Sunday.
Irma's storm surge inundated Jacksonville with record-setting floods, prompting the city government to issue a flash flood emergency on Monday.
"It's bad now. It's going to continue to get worse," National Weather Service meteorologist Angie Enyedi said, NBC News reported.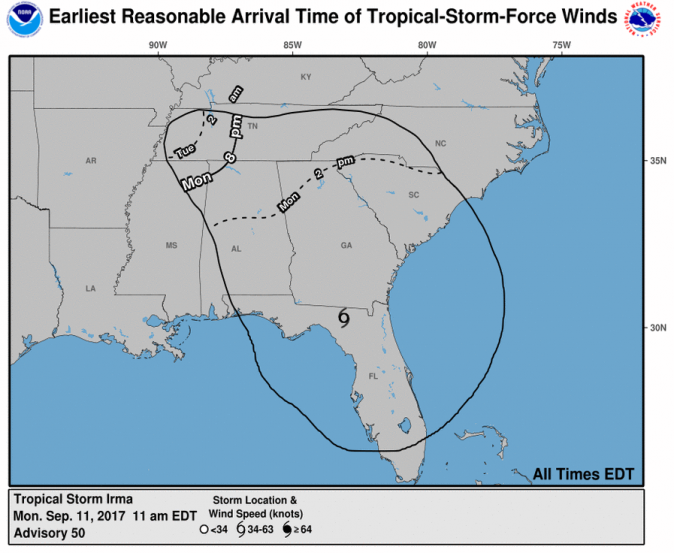 A storm surge warning is in effect for:
– South Santee River southward to the Flagler/Volusia County line
– North of Anna Maria Island to the Ochlockonee River
– Tampa Bay
A tropical storm warning is in effect for:
– North of the Suwannee River to the Okaloosa/Walton County Line
– North of the Flagler/Volusia County line to the South Santee River
Irma's winds snapped power lines and left some 6 million Florida homes and businesses without power, according to state data, as reported by Reuters.