This week, a report revealed what is currently the most expensive prescription drug in America.
GoodRx, a website that tracks high-dollar drugs, listed the most expensive medications in the United States, as of May 2018.
It said Actimmune, which costs $52,000 per month, was the most costly, reported Reader's Digest. The drug is used to treat osteopetrosis, a bone disease, as well as chronic granulomatous disease, an immune disorder.
Patients who take Actimmune typically use about 12 vials per month at a list price of $4,360, according to Reader's Digest.
"Drugs like these are often—but not always—covered by insurance," stated Doug Hirsch, co-founder GoodRx, to the magazine. "You'll first have to spend your own money up to your deductible before the coverage kicks in, which can often be thousands of dollars. Then, these drugs are often covered by 'coinsurance' instead of a flat copay, meaning you'll pay some percentage of the cost of this drug—even 10 percent of a $40,000 drug is $4,000."
Next on the list is Daraprim, which "pharma bro" Martin Shkreli raised from $13.50 to $750 per pill several years ago. It can cost $45,000 per month.
Daraprim is generally given to AIDS and transplant patients.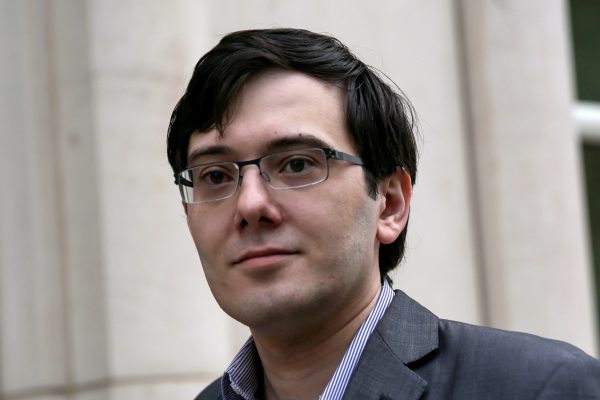 No. 3 was Cinryze at $44,140. The drug treats hereditary angioedema, which is a rare disease that causes throat, face, and hands swelling, according to the report.
"Most very expensive drugs do not have alternatives, thus the manufacturer can charge whatever they like," Hirsch told the publication.
After that is Chenodal, at $42,570 per month, or $473 per pill. Some patients take as many as 210 per month.
"There are many patient assistance programs to offset the cost, although they also have limitations," Hirsch noted.
Costing $42,137, Myalept was the fifth most expensive drug in America, the report said. It's the only available drug to treat lipodystrophy, a condition where "there is an abnormal distribution of fat in the body," MedicineNet noted. Most patients take about 10 vials of Myalept per month, which cost in excess of $4,000 each, said Reader's Digest.
Drug Prices 'Unacceptable'
The Washington Post recently reported that medication prices rose about 57 percent on average between 2006 and 2014. Prescription drugs with no generic equivalent rose by 142 percent in the same time period, the report said.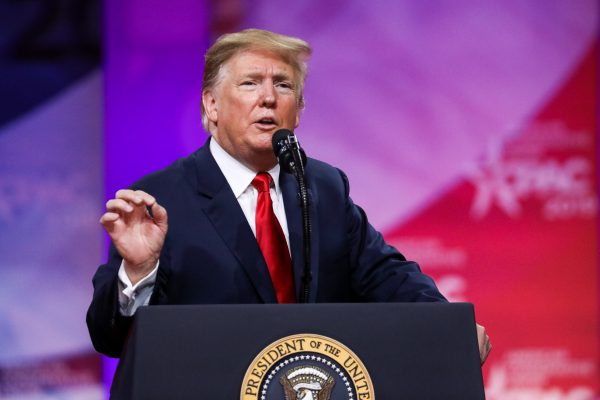 President Trump several weeks ago made note of the skyrocketing drug prices.
"It is unacceptable that Americans pay vastly more than people in other countries for the exact same drugs, often made in the exact same place," Trump said during the State of the Union. "This is wrong, unfair, and together we will stop it."
"I am asking Congress to pass legislation that finally takes on the problem of global freeloading and delivers fairness and price transparency for American patients," Trump added. "We should also require drug companies, insurance companies, and hospitals to disclose real prices to foster competition and bring costs way down."
Days before the speech, the Trump administration proposed the requirement that health insurance companies and middlemen give consumers discounts they can get on prescription medication.
The proposal would view rebates worth billions of dollars that drug makers pay to middlemen as illegal kickbacks.
"This is an incredibly important proposal that could fundamentally change how drugs are priced and paid for at pharmacies," Alex M. Azar II, the secretary of health and human services, told the New York Times in late January. "The current rebate-based system rewards higher list prices, enriches middlemen and drives up patients' costs."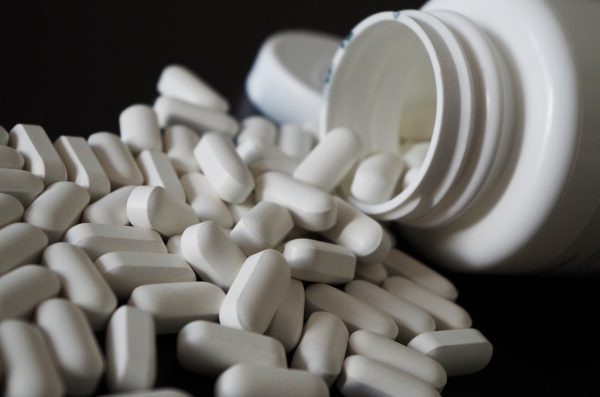 "We are taking action to encourage the industry to shift away from the opaque rebate system and provide true discounts to patients at the point of sale," Mr. Azar added.
Reuters, meanwhile, reported on Jan. 2 that nearly 30 drug manufacturers have taken steps to raise the prices of their medicines in January, ending a self-declared halt to increases made by a pharma industry under pressure from Trump.
Twenty-eight drugmakers filed notifications with California agencies in early November, disclosing that they planned to raise prices in 60 days or longer. Under a state law passed last year, companies are required to notify payers in California if they intend to raise the list price on any drug by more than 16 percent over a two-year period.
Reuters contributed to this report.