Amid his victory over MMA fighter Conor McGregor, there has been speculation over how much money Floyd Mayweather Jr. and McGregor made.
The Nevada State Athletic Commission announced that Mayweather would get a minimum of $100 million for the fight—win or lose, MMA Fighting reported. 
However, as Mayweather is co-promoting the event with the UFC, he may earn as much as $300 million for the event. After total Pay-Per-View and ticket sales are accounted for, the number will only increase. More conservative estimates online say he'll make anywhere from $200 million to $250 million.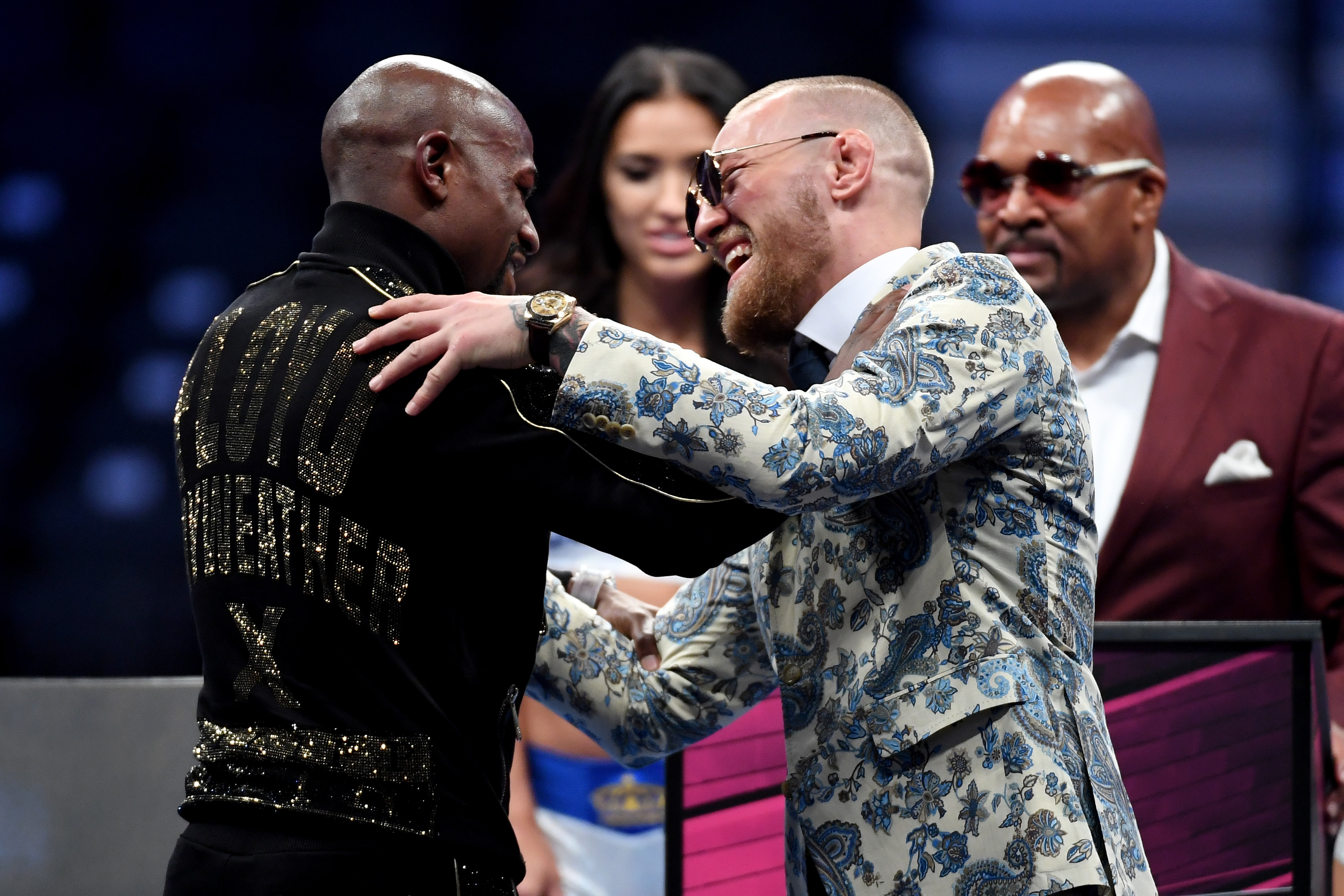 After the fight, Mayweather said the live gate was heading for $80 million, breaking a record by $8 million, USA Today reported.
In 2015's fight against Manny Pacquiao, Mayweather is believed to have earned $250 million due to how well the event did, breaking previous revenue records, as Bad Left Hook noted.
Meanwhile, McGregor is set to earn at least $30 million for the fight, ESPN reported. If the PPV sales are exceptionally high, some estimates say that he could make around $100 million after PPV and gate sales are in—for losing. Conservative estimates say that he would make about $80 million when it's all said and done.
Mayweather earned a win in the 10th round over McGregor via TKO.
During the post-fight scrum, McGregor told the Washington Post: "The check is alright. The check is not bad."
"It takes two very special people in the right place at the right time to do the freakish kind of numbers and the water-cooler talk and all the things that this fight had," said UFC President Dana White. "You got to have the right people in the right place at the right time. This [stuff] doesn't happen all the time."
Mayweather announced his retirement from boxing in the ring.
It's unclear exactly where McGregor will go from here, but he stated that he would go back to MMA.
"I would rather he did not [box again]," White told the Post. "This isn't what he does. He's a mixed-martial artist where he goes in and he fights and he uses all of his weapons. … I think he did great tonight. I don't think there's anything left for him to prove."
McGregor, for his part, made no guarantee.
"I have options," he said. "I'll see what's what."
"I have many options in mixed martial arts. I'm sure there are options that will present themselves in the boxing game," McGregor said. "Right now, I'm a free agent. … We'll see what's next, but I'm open."