Scientists believe Yellowstone's volcano, if it erupts, will provide far less advance warning that previously believed, according to a major study. It is believed the last eruption took place about 630,000 years ago.
Researchers at Arizona State University analyzed fossilized ash and found minerals inside. From that, they believe the supervolcano woke up just two minutes after fresh magma flowed into the reservoir beneath the Yellowstone caldera, according to National Geographic.
Those minerals revealed that the temperature and composition, which led up to the eruption, built up in a few decades. In the past, geologists believed that it would take hundreds or thousands of years for the Yellowstone volcano to make such a transition.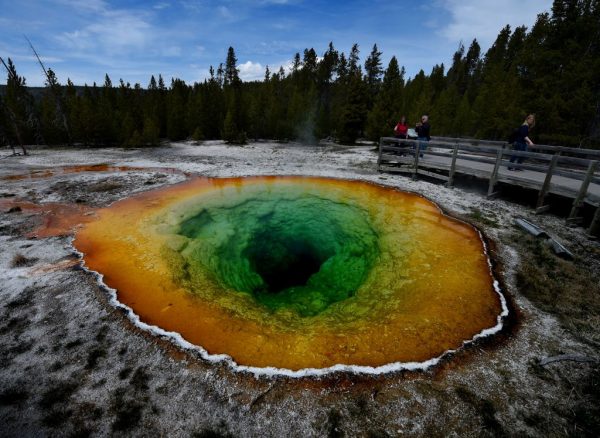 "It's shocking how little time is required to take a volcanic system from being quiet and sitting there to the edge of an eruption," Hannah Shamloo, an Arizona State University graduate student involved in the study, told The New York Times.
"We expected that there might be processes happening over thousands of years preceding the eruption," said Christy Till, a geologist at Arizona State.
"It's one thing to think about this slow gradual buildup—it's another thing to think about how you mobilise 1,000 cubic km of magma in a decade," Kari Cooper, a geologist at the University of California, said.
National Geographic noted that there was a 2013 study that showed that the magma reservoir that feeds the caldera is nearly three times larger than it was previously estimated, and the researchers think that every time the supervolcano has erupted, the reservoir is drained. But that reservoir may fill up faster than was previously anticipated, said researchers.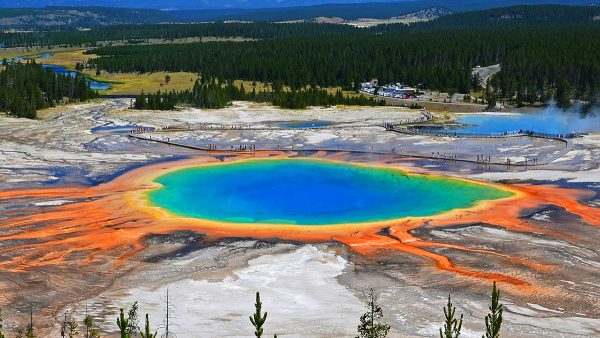 Michael Poland, who is in charge of Yellowstone Volcano Observatory for the U.S. Geological Survey (USGS), said the caldera is among the best-monitored in the world. He thinks it doesn't pose a threat at the time.
"We see interesting things all the time … but we haven't seen anything that would lead us to believe that the sort of magmatic event described by the researchers is happening," he said.
Last Eruption
Yellowstone's last eruption, according to researchers, was about 630,000 years ago.
The New York Times reported that an eruption would spew 2,500 times more material than the 1980 Mount St. Helens eruption in Washington state, which left dozens of people dead.
"The term 'supervolcano' implies an eruption of magnitude 8 on the Volcano Explosivity Index, indicating an eruption of more than 250 cubic miles of magma. Yellowstone has had at least three such eruptions: The three eruptions, 2.1 million years ago, 1.2 million years ago and 640,000 years ago, were about 6,000, 700 and 2,500 times larger than the May 18, 1980 eruption of Mt. St. Helens in Washington State," according to the Yellowstone Park website.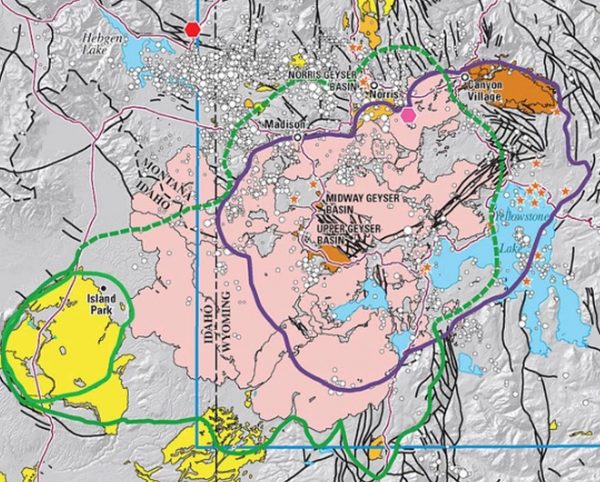 The last time it erupted, according to the site, the eruption area collapsed inward on itself and created a 1,500-square mile sunken crater.
"The magmatic heat powering that eruption (and two others, dating back 2.1 million years) still powers the park's famous geysers, hot springs, fumaroles, and mud pots," it says.
In the past year or so, geysers in Yellowstone have become more active.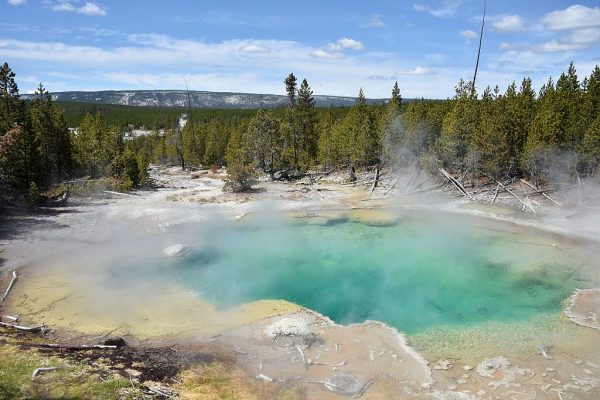 "It's a good lesson in how geysers actually work," Poland told National Geographic on Feb. 19. "As soon as you start to recognize a pattern, it changes."
The upsurge in geyser activity is taking place at the Norris Geyser Basin, he added.
"As geysers go, Steamboat is sort of typical in terms of having these sporadic, unpredictable eruptions," Poland told the magazine. "But because it's this really tall geyser and it has this name recognition, it makes it that much more interesting."
Poland stressed there has been no change in the underlying heat source, and there have been no major geological changes.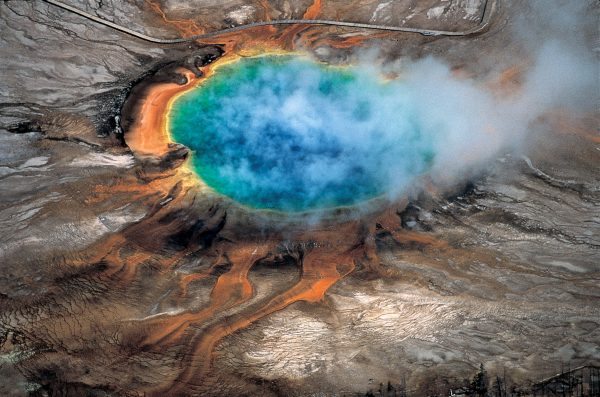 "What absolutely isn't worth speculating about is the state of Yellowstone's infamous volcanic system. Any uptick in any sort of activity at Yellowstone seems to spark fears about a catastrophic eruption of the park's huge caldera, even though such worries are unfounded," said National Geographic, citing Poland.